Top PrizePicks Prop Bets and Advice for Thursday, April 14

My PrizePicks parlay for Tuesday didn't quite work out. We could've turned a profit if not for Aaron Judge's late double, and Tony DeAngelo's late shot on goal. Yu Darvish's strikeout total was my only big miss.
There might not be any NBA action for Thursday night, but I feel comfortable with my PrizePicks parlay. The top player props include MLB strikeouts and NHL shots on goal.
Let's not waste any time with this parlay. I'll break down my top three options before giving my full parlay.
Mitch Garver Over 0.5 Total Bases
Mitch Garver is in his first season with the Texas Rangers. The 31-year-old catcher never hit over .275 in his five seasons with the Minnesota Twins. However, his Rangers career is off to a strong start.
Garver went 2-4 with a home run and RBI on Opening Day. He went hitless in his next two games, but he bounced back with three hits in his last six at-bats. Texas has enough confidence in Garver to let him hit in the three and four spot.
That's big because he hits behind Corey Seager and Marcus Semien. Semien is off to a tough start, but check out Corey Seager's numbers.
7-22 (.318 batting average)
1 double
2 RBIs
Seager's success puts pressure on the starting pitcher. That means we might not see a pitcher totally focused with Garver coming up to bat. How will that go in Thursday night's matchup against the Los Angeles Angels?
Los Angeles will start Shohei Ohtani. This isn't the best matchup for Garver, as he's 0-3 with two strikeouts against Ohtani. It's not ideal for this prop, but Garver's early-season success gives me confidence.
This selection is about more than Garver vs. Ohtani. The Angels bullpen has been terrible this season, allowing the second-highest ERA in the MLB. Their eight home runs allowed are three more than any other team.
Garver should be able to muster one hit against the Angels bullpen. It'd be even better if he picked up an early hit against Ohtani.
Tristan Jarry Under 2.5 Goals Allowed
The NHL player props aren't exclusive to skaters. PrizePicks features goals allowed, and Tristan Jarry's 2.5 goals allowed line caught my eye.
Jarry had a great start to the season, allowing 2.20 goals against per game in his first three months. Lately, we've seen him go in a different direction. Jarry has allowed over 2.5 goals in four of his last five games.
It's not ideal for this prop, but I'm more focused on his opponent. The New York Islanders have been among the biggest disappointments of the 2021-22 NHL season.
New York advanced to the Eastern Conference Final in the last two seasons, but they're on the brink of missing the 2021 playoffs. A big reason for their downfall has been a disappointing offense.
Check out their goals scored in their last four games.
@ Dallas Stars: 2 goals
@ Carolina Hurricanes: 2 goals
@ St. Louis Blues: 1 goal
Pittsburgh Penguins: 5 goals
Some people might see that performance against the Penguins and wonder why I'm taking the under. However, Jarry wasn't in net in Tuesday night's game. Casey DeSmith allowed four goals, while allowing the fifth goal in a shootout.
Jarry shut out the Islanders in November. It was a few months ago, but it shows his success against them this season. He doesn't need another shutout to hit this prop.
Ultimately, I'm not expecting the Islanders to score 3+ goals. Jarry should be good for this matchup.
Brandon Woodruff Over 17.5 Pitching Outs
One of the best things about PrizePicks is their unique player props. Pitching outs isn't something you'd typically see at the top US sports betting sites, but it's available on PrizePicks.
Brandon Woodruff was a big reason I had the Milwaukee Brewers as a World Series sleeper in my pre-Opening Day World Series odds. The combination of Woodruff, Corbin Burnes, and Freddy Peralta had me feeling good about Milwaukee.
However, Woodruff had a performance to forget in his first start of 2022. Check out his numbers.
3 2/3 innings
6 hits
7 runs
3 walks
2 strikeouts
The Chicago Cubs had their way with Woodruff. It was a rough start to the 2022 season, but I doubt that's anything more than an outlier. I like his chances to bounce back against the St. Louis Cardinals.
Last season, Woodruff allowed three runs in four innings in his season debut. He responded by allowing one hit over seven innings. That started a streak of 10 straight games with at least six innings pitched.
That's an important number because he needs to pitch six innings to go over this prop. This season, no pitcher has pitched into the sixth inning against St. Louis, but they haven't faced someone of Woodruff's caliber.
He hasn't pitched in five days, so fatigue shouldn't be a concern. Woodruff should bounce back with a great performance against the Cardinals.
My Top PrizePicks Parlay for Thursday, April 14th, 2022
Mitch Garver Over 0.5 Total Bases
Tristan Jarry Under 2.5 Goals Allowed
Brandon Woodruff Over 17.5 Pitching Outs
Pavel Buchnevich Under 2.5 Shots on Goal
Adam Wainwright Under 4.5 Strikeouts
My PrizePicks parlay wraps up with Pavel Buchnevich going under 2.5 shots on goal, and Adam Wainwright with less than 4.5 strikeouts.
Buchnevich has only cleared 2.5 shots on goal once in his last four games. Going back to last season, he has three straight games with less than 2.5 shots against the Buffalo Sabers. I expect him to extend that streak.
Adam Wainwright was masterful on Opening Day, striking out six batters in six innings. Wainwright remains the best pitcher on the Cardinals, but I doubt we'll see many six strikeout games. He has four or fewer strikeouts in his last three games against the Milwaukee Brewers.
Hopefully, bettors will enjoy this change of pace from your usual sports betting options. Of course, you can always visit our sports picks page for the latest and best NBA, NHL, and MLB picks and predictions.
September
Sportsbook of the Month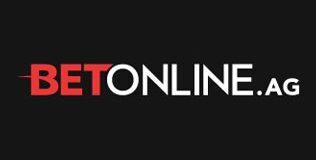 Welcome Bonus
50% up to $1,000