Top Premier League Picks for Saturday, September 25

This Saturday, it's all about the Chelsea vs. Manchester City clash. This is the biggest game of the day, not just in the Premier League, but the entire world.
The Premier League duel of the two 2021 Champions League finalists is the most exciting game of the round, but there are a few other games that caught my attention.
One of those is the match between Manchester United and Aston Villa, in which Cristiano Ronaldo will try to extend his scoring spree to three straight Premier League games.
Later that day, Liverpool will go for a win against Brentford, which seems like the banker bet of the entire weekend.
That said, there's plenty of excitement awaiting soccer fans this Saturday.
But what about soccer bettors? If you're in the mood for betting, make sure to check out my picks for this Saturday's Premier League games!
Chelsea to Beat Manchester City
The last time these two met, it was the 2021 Champions League Final. Despite being the pre-game favorite, Manchester City lost that game 0-1.
Four months later, the Sky Blues might be heading toward another defeat. However, this time, it could be an even heavier defeat.
The reason why I think this is that Manchester City has plenty of absentees. In fact, four of the 11 players who started the Champions League Final will probably miss Saturday's game.
Those four players are, namely:
Ruben Dias (center back) – According to Man City boss Pep Guardiola, Dias is too tired to play all 90 minutes on Saturday
John Stones (center back) – Still recovering from a muscle injury he sustained a couple of weeks ago
Oleksandr Zinchenko (left-back) – Suffered an injury in training last week
Ilkay Gundogan (midfielder) – Picked up an injury on Monday
In addition to those guys, the Sky Blues will also be without Aymeric Laporte (center back), Rodri (midfielder), and a few others. On top of that, Benjamin Mendy is currently in jail in Liverpool on rape charges.
What this means is that Pep Guardiola will be able to count only on 15 members of the senior squad in the Chelsea game. The worst thing is that not all of them are 100% fit.
Nathan Ake might not be fully fit after an injury. The same goes for Man City's best player, Kevin De Bruyne, who's played only 26 minutes in the Premier League this season.
Knowing all this, betting on Chelsea seems like the right choice.
Manchester United to Beat Aston Villa
Old Trafford is the largest Premier League venue in terms of capacity, with 76,000 seats. Almost all of those were occupied in Manchester United's previous home game.
The game in question is the 4-1 win over Newcastle, marked by Cristiano Ronaldo's return. The 36-year-old made his Man United debut in that game, scoring two goals along the way.
He continued scoring in the next round, helping his team beat West Ham 2-1. The obvious question is will we see him putting away another goal this weekend?
As a Man United player, Cristiano Ronaldo has played a total of 12 Premier League games against Aston Villa. His team won in 11 of those matches, with him scoring eight goals in total.
Knowing how poor Aston Villa has been on the road, such a scenario seems very likely. This team has lost both away games this season and has been without a win at Old Trafford since 2009.
Furthermore, the Villans have some serious injury concerns, with at least six players placed on the injury list. The most important of those is Leon Bailey, who scored a goal in Aston Villa's last weekend's 3-0 win over Everton.
Liverpool to Beat Brentford
Brentford is one of the oldest soccer clubs in the world, founded in 1889. Liverpool was founded only two and a half years later.
Even those these two have been around for such a long time, they have only met on 15 occasions, the most recent in 1989 in the FA Cup. The reason for this is that Brentford hadn't played in the top English flight from 1947 to 2021.
In fact, the 2021-22 season is their first Premier League campaign ever. They started it well, with a win over Arsenal. Then, in the next four games, they collected another five points.
As a result, they're now flying pretty high in the rankings – ahead of Round 6, Brentford is in ninth place.
Unfortunately for them, this Saturday, they're taking on one of the best Premier League teams. Liverpool is coming to West London after winning 13 points in five rounds.
The Reds have been sensational in the final third, scoring 12 goals so far, six of which happened in the previous two Premier League rounds.
Actually, in each of their previous four games in all competitions, Liverpool players have scored three goals, as you can see below:
Leeds vs. Liverpool 0-3 (Premier League)
Liverpool vs. AC Milan 3-2 (Champions League)
Liverpool vs. Crystal Palace 3-0 (Premier League)
Norwich vs. Liverpool 3-0 (EFL Cup)
Six of those 12 goals were scored by Liverpool's lethal duo, Mohamed Salah, and Sadio Mane. What's interesting is that those two didn't feature in the EFC Cup game against Norwich.
The reason was that the Liverpool manager Jurgen Klopp wanted to rest them so that they would be in top shape this weekend. Knowing this, it's obvious that Brentford's defense is in trouble.
Best Premier League Bets for Saturday
Chelsea to Beat Manchester City
2.62
Manchester United -1.5 Against Aston Villa
2.08
Liverpool -1.5 Against Brentford
2.30
Don't let the odds frighten you – I honestly believe each of these three Premier League bets will win.
Actually, I'm so confident of this that my recommendation is to put all three on a parlay. This way, you'll get the odds of 12.53. An awesome value, don't you agree?
AUGUST
Sportsbook of the Month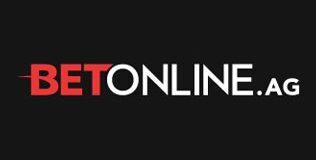 Welcome Bonus
50% up to $1,000
Read Review
Visit Site