Predictions and Best Bets for Premier League Games on Sunday, September 19 (2021)

There are three interesting Premier League matchups on Sunday, September 19. Not only are these games interesting for fans, but for bettors as well.
If you belong to the latter category, you're at the right place. Keep on reading my preview, as I'll now analyze all three of Sunday's games, providing my predictions along the way.
Leicester City to Beat Brighton
April 14, 2014 – that's when Brighton beat Leicester City the last time. A lot has changed since…
First of all, back then, both teams were playing in the Championship, which is the second tier of the English soccer league system.
Secondly, over the years, Leicester has grown to become a serious force in English soccer, even winning the Premier League one time.
Finally, both teams have changed their squads quite a lot since arriving in the Premier League. For instance, all the Brighton players who scored against Leicester in the 2014 win are no longer in the club.
Leo Ulloa has retired
Stephen Ward is playing in League Two
Jesse Lingard is now a Man United player
This, however, doesn't mean that Brighton's current roster is bad. On the contrary, this team has some pretty decent players in the squad. The only trouble is they're not as good as those that play for Leicester City.
So, why is Brighton three spots higher in the Premier League table than Leicester?
Without trying to play Devil's advocate, I need to mention that the Foxes have had a very tough schedule so far.
Plus, this team had some serious problems with injuries at the beginning of the season. The good news is, all that is in the past.
Manchester United to Beat West Ham
Who would've thought that Manchester United was actually going to lose to Young Boys last Tuesday in the Champions League?
Not me definitely. Nor did the bookmakers think that – the odds on the Red Devils winning that game were as short as 1.36.
This time, the odds on Manchester United are a bit longer, but this team is once again the favorite in bookies' eyes. The logical question is are we going to witness another upset?
Probably not is my answer. With the arrival of Cristiano Ronaldo, the ambitions of Manchester United have skyrocketed. This team has set its eyes on the Premier League title, meaning that beating opponents like West Ham is a priority for them.
The first time these two met was in 1911. Since then, Manchester United has won 69 games, while drawing 32 and losing 45. In the 21st century, however, Man United has been even more dominant, with a 28-13-9 record.
This, however, doesn't mean that West Ham is weak. On the contrary, the Hammers have been doing really well since the start of the 2021-22 Premier League season. They're just two points behind Manchester United at the moment.
The bad news for West Ham is that they'll be without their all-time Premier League top goalscorer in the game with Manchester United.
The story goes that Michael Antonio, who recently scored his 48th league goal for West Ham, has picked too many yellow cards. As a result, he will have to serve a one-game ban.
Chelsea and Tottenham to Draw
It might not be the very fiercest, but Tottenham vs Chelsea is definitely one of the most interesting London derbies. This has especially been the case in the last couple of years, after these two grew to become the best teams from the capital of the United Kingdom.
Four rounds into the new season and both teams have three wins. Tottenham, however, is a few positions behind Chelsea, the reason being that the Spurs lost their most recent Premier League game. Last Saturday, Tottenham lost 3-0 to Crystal Palace.
What happened there? Well, it was as if everything turned against the Spurs ahead of that game. First of all, Tottenham couldn't count on several players recovering from an injury, namely:
Heung-Min Son (calf injury)
Ryan Sessegnon (knock)
Steven Bergwijn (ankle injury)
All three have recovered since and will be available for the clash with Chelsea. The same goes for Giovani Lo Celso, Cristian Romero, and Davinson Sanchez who were ordered to self-isolate following their return from South America.
With the Spurs roster practically decimated, their boss had to make some adjustments in the starting XI against Crystal Palace. One of those, was picking Japhet Tanganga as Sanchez's replacement in the defensive line of Tottenham.
The 22-year-old center-back did start the game well, but some 11 minutes after the start of the second half, he got his second yellow.
The 10-men Tottenham just couldn't do much to resist Crystal Palace's attacks.
Hopefully, no one will get sent off in the game against Chelsea. However, even with all 11 players on the pitch, Tottenham's chances to beat Chelsea just don't look that great.
Chelsea's roster hasn't been this strong in years. It seems that the London Blues have at least one fantastic player in every position.
Best Premier League Bets for Sunday, September 19
Leicester City to beat Brighton
2.75
Manchester United vs. West Ham – over 2.5 goals
1.72
Chelsea vs. Tottenham – BTS
1.95
The Foxes are going to eat the Seagulls alive on Sunday! Leicester City simply has much better players than Brighton, which should be enough for them to grab a win from their trip to South Coast.
In the game between Manchester United and West Ham, I expect the Red Devils to win. However, I'm even more confident that we're going to see plenty of goals in that match. After all, Cristiano Ronaldo will be on the pitch.
The final game of the day is the clash between two London rivals that have been playing very well since the start of the season. Chelsea is a better team, but the Spurs should be able to snatch at least one point in front of their own crowd.
Hopefully my Premier League bets and predictions serve you well. Before you bet, though, consider gaining even more information with this expert soccer betting guide.
August
Sportsbook of the Month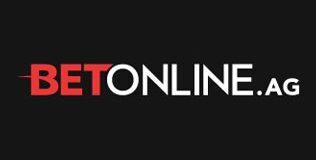 Welcome Bonus
50% up to $1,000