Best Bets and Predictions for Premier League Games on September 11, 2021

The 2021-22 season of the English Premier League returns this Saturday with eight games of Round 4. As this is arguably the most exciting soccer league in the world, it's safe to say that all those matchups are pretty interesting.
Still, from a bettor's perspective, some of those games look better than others. Being a bettor myself, I can see a couple of really good bets on Saturday, starting with Arsenal's must-win game.
Before you dive into Saturday's EPL predictions and picks, brush up on the health of the league with my week 4 Premier League injury news breakdown.
Arsenal to Beat Norwich
With three defeats in three Premier League rounds, this is Arsenal's worst start of the season in the history of the club. And this club has a really, really long history.
Founded in October 1886, Arsenal is one of the oldest soccer clubs on the planet. In its 134 years of existence, this team hasn't had such a poor start of the season as in 2021-22.
Not only did the Gunners lose all of their Premier League games so far but they also have a dreadful score difference (0-9).
No other team is still goalless in 2021-22, and they're also among the worst teams when it comes to conceded goals. In fact, there's only one team that's allowed more goals than Arsenal.
The good news for the Gunners is that the team in question is Norwich, their next opponent.
Arguably the weakest Premier League side this season, Norwich is the #1 candidate for relegation to the Championship. In fact, the English second tier is where this team spent four of the past five seasons.
Judging by what we saw from the Canaries so far, three straight defeats with a score record of 1-10, it's very likely they'll be returning to the Championship at the end of the season.
Manchester United to Beat Newcastle
To play Ronaldo or not to play Ronaldo, that is the question. The Manchester United Manager Ole-Gunnar Solskjaer will need to decide by Saturday, but judging by rumors, he probably isn't going to put CR7 in the starting lineup.
The reason is, due to his international duty with Portugal, the new signing hasn't had much time to get to know his new teammates. As a result, Ronaldo's second debut for Manchester United might happen in the second half.
With or without Ronaldo, the Red Devils are huge favorites against the Magpies. Their players are much, much better than those playing for Newcastle.
The estimated value of Newcastle's squad is around $300 million. Meanwhile, the total worth of Manchester United players is over a billion.
Another reason the Red Devils are favored to win this game is that it's taking place at Old Trafford. The largest Premier League stadium is the place where Manchester United players always seem to do well. No surprise there, after all, they have 70,000+ people in the stands to cheer them on.
Evidence of Manchester United's superiority at Old Trafford is the fact that this team has lost only one home game to Newcastle since the establishment of the Premier League in 1993.
Chelsea to Beat Aston Villa
Thomas Tuchel's Chelsea has big ambitions this year. Not only do the Blues want to keep the Champions League title in their possession, they also want to win the Premier League.
Sounds like a challenge, but this team definitely has the manpower to achieve it. All 11 Chelsea players who started the 2021 Champions League Final are still in the club.
However, saying that Chelsea is as equally strong as the last season just wouldn't be true. This team is much stronger than before. The reason – Romelu Lukaku.
He was ready once he realized Chelsea was serious about adding him.
"When Chelsea made their third offer, I knew it was serious and I was no longer with my head in Milan."
One of the best strikers in the world joined Chelsea after helping Inter Milan win the Serie A last season.
He did pick up a small injury while playing from Belgium last week, but reports suggest he should be fit for the Aston Villa game.
Speaking of match fitness, Aston Villa will be without three important forwards who are struggling with injuries – Leon Bailey, Trezeguet, and Bertrand Traore.
Furthermore, the Villans will also miss Emiliano Buendia, an Argentine midfielder who's currently in COVID-19 quarantine. He was one of the four Premier League players to be detained by Brazilian police during the match with Argentina for breaching Brazil's coronavirus protocols.
Other Premier League Predictions for Saturday, September 11
Crystal Palace and Tottenham to Draw
Brighton to Beat Brentford
Wolves to Beat Watford
West Ham to Beat Southampton
Manchester City to Beat Leicester
These five bets surely aren't my top bankers, but they have one advantage – they all come with pretty decent betting odds.
For instance, the odds on the draw in the Crystal Palace vs. Tottenham are around 3.60. Sure, one would think the Spurs need to be thought of as the favorites. After all, they're at the very top of the Premier League table after three rounds.
However, Tottenham will be without several important players in this game. Some are injured; others are in quarantine after playing international games in red-zone countries.
The odds on Brighton are also pretty decent. Some sportsbooks are giving as much as 2.70 for the Seagulls to win on Saturday.
There's also good value for backing Wolves, who are desperate to grab their first win of the season. The odds on such a scenario playing out are 2.25.
The top sites for betting on soccer are also giving surprisingly long odds on West Ham. This team is in the #2 position in the Premier League standings, which shows how good the Hammers have been. Their next opponent? Not so much – Southampton is in 13th place with a 0-2-1 record.
Finally, there's the Manchester City bet, which comes at the 1.57 price.
Although I do believe the Sky Blues will beat the Foxes, I don't like the odds. In my opinion, the oddsmakers are being slightly disrespectful to Leicester.
Best Bets for Saturday's Premier League Games
Arsenal to Win Against Norwich
1.50
Manchester United -1.5 Against Newcastle
1.60
Chelsea -1.5 Against Aston Villa
1.85
Not beating Norwich is not an option for Arsenal; they just have to end their losing streak!
I also expect Manchester United to destroy Newcastle at Old Trafford. We should see them scoring at least a couple of goals, especially if Ronaldo makes his second debut.
Chelsea should also grab an easy win against Aston Villa, with plenty of goals in the Villans' net.
If you agree with me, why not put these three bets in a parlay? This way, you'll create a bet with odds of 4.44. Seems like good enough value, don't you agree?
Ready to bet on soccer? Consider getting yourself even more prepared with these tips for successful sports betting.
AUGUST
Sportsbook of the Month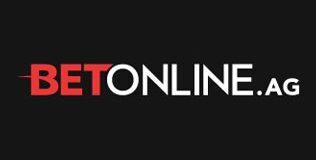 Welcome Bonus
50% up to $1,000
Read Review
Visit Site