Predictions for UFC Fight Night: Felder vs. dos Anjos (November 14, 2020)

Fight fans, we have lost Islam Makhachev ahead of Saturday's headline fight with Rafael dos Anjos. But don't fear! The Irish Dragon, Paul Felder, has stepped up to save the main event.
I've spent a couple of hours putting together a few bits and pieces ahead of the fights this Saturday at the UFC APEX. But the first thing I did was check out the odds for Felder vs. dos Anjos on the top UFC sportsbooks, as soon as I heard they were released.
Surprisingly, the line is pretty close ahead of this fight. I had expected RDA to come in as a significant favorite, but the oddsmakers are thinking differently.
The same can't be said about some of the other fights on November 14, however. But that doesn't mean there isn't a bargain or two to be had elsewhere on this card.
Let's get down to my predictions for UFC Fight Night: Felder vs. dos Anjos, and I'll give you my take on each fight!
Dos Anjos to Beat Felder by Submission
Whatever happens in this fight, Paul Felder is a badass for stepping up to replace Islam Makhachev.
The Russian was pulled from the headline bout due to a staph infection, with the UFC commentator deciding to give it a shot. Now, while that may sound like a glorious move on Felder's part, he has basically a few days to get his shizzle in order.
Can Felder beat the former lightweight champ, dos Anjos? It's a big ask on such short notice. And, if he can't make weight, he runs the risk of fighting a pumped up RDA.
Remember, this is the Brazilian's first fight at 155 since his loss to Tony Ferguson in November 2016. He moved up because the weight cutting was too brutal, so he'd much better equipped to win if he gets to come in a little heavier on fight night.
I can't see Felder pulling this off. Not only should dos Anjos be in better condition, but he is tough as hell, too.
I'll dos Anjos by submission.
Alhassan to beat Williams by KO/TKO
This should be a highly entertaining brawl between two fighters with a mutual love of destruction.
If anything, I can see this one ending as the quickest fight of the night. But the question is, who will have their hand raised when the last shot has been thrown?
In my opinion, the man to go for here is Abdul Razak Alhassan. The Ghanaian was on his way to big things before legal troubles stopped him in his tracks. He lost against Mounir Lazzez in his return to the Octagon, but I would personally put that down to cage rust.
Khaos Williams will be hoping to improve on his encouraging stoppage of Alex Morono in his UFC debut. But if he enters the fight with Alhassan disregarding his defense, he will be slept.
I predict Alhassan to win the fight by way of knockout in Round 1.
Marquez to Beat Safarov by KO/TKO
There is a little bit of a trend emerging here.
Like Felder and Alhassan, a distinct lack of recent competition could play a part in the Julian Marquez vs. Saparbek Safarov fight on Saturday night.
Marquez's last fight, against Alessio di Chirico, went down in July 2018. That's a long time to be out of action, but hopefully, he gets off to a good start and makes this a fight.
Safarov will be aiming to show fans that the promise he entered the UFC with is still there. He has picked up losses to Tyson Pedro and Gian Villante, looking far from impressive. But can he get back on the horse and neutralize the "Cuban Missile Crisis?"
I don't see that happening, I'm afraid. Even with Marquez's expected ring rust, he should be too cunning.
I predict a TKO win for Marquez.
Anders to Beat Arroyo by KO/TKO
Eryk Anders has sometimes looked as though he is capable of big things. On other occasions, he looks to be so technically flawed to the point of concern.
It's a weird one with this guy. He is well conditioned, athletic, and has a lot of heart. And power. But he does tend to come unstuck when someone tests those fundamentals.
3-4 in the UFC, Anders will be desperate to get the win over Antonio Arroyo on Saturday night. Arroyo isn't the flashiest guy in the world, but he can bang, and that's what he will be planning to do against Anders.
But if Anders can avoid the telegraphed punches and force Arroyo into blowing his load early, he can win this fight by stoppage. However, I think his tactical approach will be to navigate the Brazilian's shots and outpoint him.
Still, Arroyo will be a little rusty on fight night. If he gasses badly by the third, I can see Anders stopping him then.
Allen to Beat Strickland by KO/TKO
Sean Strickland is on a two-week turnaround, having fought overcome Jack Marshman on the undercard of Hall vs. Silva on October 31.
Strickland deserves kudos for taking this fight, especially as it against a real up and comer in Brendan Allen. A powerful striker with a real zest to his game, Allen is looking to climb the ladder at middleweight and will be aided by a win in this 195-pound catchweight scrap.
Strickland holds the advantage when it comes to experience, but I see Allen's frantic pace and volume causing him all kinds of trouble. The former has a rock-solid chin, but I'm going to put my neck out and take Allen for the KO/TKO.
Hansen to Beat McKenna by Submission
Cory McKenna becomes the latest Welsh fighter to hook up with the UFC, following an impressive appearance on Dana White's Contender Series.
The baby-faced McKenna doesn't look like your average brawler, but she is more than capable of causing Kay Hansen all kinds of trouble when the cage door closes.
Hansen is the favorite in this fight, but I believe that these are probably better matched than the odds suggest. Especially when it comes to grappling.
With that said, I expect Hansen to have just a little too much for her. I can see the 10th Planet Fullerton rookie getting the job done by submission.
Yoder to Beat Granger by Decision
Ashley Yoder takes on Miranda Granger at strawweight.
This is another difficult fight to call, especially as there is not a great deal between both ladies.
Yoder has been in there with some real killers and is still yet to be beaten inside the distance. Given that the likes of Mackenzie Dern and Angela Hill couldn't take her out, I'm not sure that Granger has much of a chance of doing it.
The key to Granger winning this fight is to shut Yoder down, but I can't see that happening. So, I'll take Yoder by decision.
More UFC Fight Night: Felder vs. dos Anjos Predictions
There are some pretty good matchups on the undercard, and the first five bouts of the evening are where the toughest contests will probably be seen.
Alex Morono vs. Rhys McKee is definitely one of them.
McKee is probably best known for getting the Khamzat Chimaev treatment. But in all fairness, the Swede is one of the best prospects in the sport, and you can't write McKee off for that.
Morono will struggle with finding his way inside McGee's reach, and I think this will make for a frustrating night for him.
McKee by way of decision is my prediction.
Jose Alberto Quinonez vs. Louis Smolka is another fight I'll be watching with interest.
Quinonez and Smolka will be desperate to take the action into the center of the cage, which should make for an exciting fight. But given Smolka's better range of weapons, I can see this ending badly for Quinonez.
Smolka by decision.
If you are looking for an interesting fight on this weekend's prelims, Randa Markos vs. Kanako Murata should catch your attention.
Markos is a well-rounded fighter that has never really found her center. As such, she has been slowly relegated to gatekeeper status in the strawweight division.
Murata makes her promotional debut as a former Invicta FC 115-pound champ. Solid in the clinch, you can expect her to look for openings on the ground, too.
I'll take Murata to win by decision.
Geraldo de Freitas vs. Tony Gravely should make for good viewing.
The Brazilian will be hoping to be on his game against Gravely, and will likely be targeting the holes in his takedown defense. A solid grappler, de Freitas by submission is a good shout.
An finally, Don'Tale Mayes vs. Roque Martinez opens up the card.
Although both men are fairly matched heavyweights, I see Martinez having a little bit more about him in this fight. If he can time Mayes coming in, we could be looking at a KO/TKO as early as Round 1.
More UFC Predictions and Picks
UFC Fight Night: Felder vs. dos Anjos is not the most glamorous card I have ever seen, but many of the best events this year have been of a similar fashion.
There should be a nice, healthy serving of stoppages, as well as a couple of real wars that could balance things out. Whatever happens, I'll be watching with interest.
If you are looking for more UFC fights coming up, our picks section is where it's at. However, I have put together a few betting guides for the major events set to go down over the next months.
Oh, and I also have a guide to the best fights hitting our screens this November to share with you, as well as more bonus content, below.
Enjoy the fights!
AUGUST
Sportsbook of the Month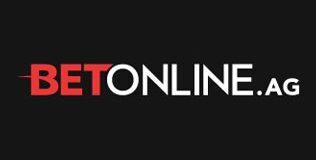 Welcome Bonus
50% up to $1,000
Read Review
Visit Site