Predictions and Top Picks for All Fights at UFC Vegas 35

UFC Vegas 35 goes down this Saturday, August 28, from the UFC Apex in Las Vegas.
The card is headlined by an exciting striking battle between Edson Barboza and Giga Chikadze, and fans are pretty torn on who to go for. Gamble on the OG or bet on the new breed? It's a tough one, but I'll be giving you my answer alongside the rest of my top picks and predictions for UFC Vegas 35.
Before I make my predictions, check out the latest odds for UFC Vegas 35 and the lineup of the fights.
UFC Vegas 35 Odds and Lineup
You can find a full list of the odds for UFC Vegas 35 as well as the scheduled line-up.
Edson Barboza (-117) vs. Giga Chikadze (-103)
Bryan Battle (-158) vs. Gilbert Urbina (+138)
Ricky Turcios (-159) vs. Brady Hiestand (+139)
Kevin Lee (-152) vs. Daniel Rodriguez (+132)
Andre Petroski (-600) vs. Micheal Gillmore (+400)
Makhmud Muradov (-625) vs. Gerald Meerschaert (+450)
Alessio Di Chirico (-225) vs. Abdul Razak Alhassan (+190)
Sam Alvey (+110) vs. Wellington Turman (-130)
Dustin Jacoby (-180) vs. Darren Stewart (+155)
JJ Aldrich (-400) vs. Vanessa Demopoulos (+300)
Jamall Emmers (-156) vs. Pat Sabatini (+136)
Mana Martinez (-290) vs. Guido Cannetti (+230)
Both the prices above and the order of the scraps are subject to change.
Concerning the odds, you can keep an eye on the latest movements by visiting the top MMA betting sites online. I don't expect mega movement in the days leading up to the event, but it's always worth checking in to see what's what.
So, let's kick off the UFC Vegas 35 predictions portion of my preview with the main event of the evening.
It's going to be a good one.
Edson Barboza vs. Giga Chikadze
Barboza to beat Chikadze? Or Chikadze to beat Barboza?
Although it cannot be said for some of the fights on this card, the main event is such a tough one to call. Both guys are sublime technical strikers who are both capable of taking a shot, too.
With that said, I think there is a better case to make for Barboza winning. I mean, he's looked pretty good since moving down from 155-pounds.
Although the fight wasn't a complete washout, there is no way he should have lost to Dan Ige in his featherweight debut. What made that more frustrating for the Brazilian was the fact that he jumped ship to 145-pounds following a loss to Paul Felder that should have also gone his way.
But, that's the fight game. However, don't disregard that he probably should be 4-0 from his last four with clear wins over Makwan Amirkhani and Shane Burgos, moving him closer to title contention.
Chikadze is on an eight-fight tear, with his best win, a first-round knockout over Cub Swanson. Now, Swanson is hardly a contender at this stage of his career, and for that to be his shining victory thus far is a red flag.
Barboza has been in there with the very best of the best. Disregarding his controversial losses to Ige and Felder, only Justin Gaethje, Kevin Lee, Khabib Nurmagomedov, and Tony Ferguson have managed to beat him in the last six years at the top.
In the striking department, "Junior" is clearly the more technical and diverse. However, we have seen that he is susceptible to body shots, which will be something that Chikadze will be looking to capitalize on. However, in order to get in the position to tee off on the Brazilian, he will be putting himself in harm's way.
If you're looking to bet on UFC Vegas 35's main event, you can check out my Barboza vs. Chikadze betting preview.
However, if you're happy to take my word on things, I'd recommend backing Barboza to win by KO/TKO. A late stoppage is on the cards for the former lightweight title challenger.
Prediction: Barboza by KO/TKO
Bryan Battle vs. Gilbert Urbina
The next of my UFC Vegas 35 predictions will focus on Bryan Battle and Gilbert Urbina.
If you were following The Ultimate Fighter Season 29, you'll know all about this one. The middleweight tournament will be decided between Battle and Urbina on the night, who will be looking to put the past to the side and earn the distinction of writing their name into UFC history.
There is no doubt that Battle is the fighter to watch in this one. The odds for UFC Vegas 35 show him as a steady favorite, and I'll go with that. He looked pretty solid in his TUF campaign, displaying a solid all-around style as well as flashes of finishing ability.
Urbina steps in for Tresean Gore, who beat him in the semis. A meniscus injury sustained by Gore has, however, presented the 25-year-old with a second chance.
I'm predicting a dominant win for Battle on the night and will bite the hand off any bookie offering odds of -158 for him to win.
Prediction: Battle to Win by Decision
Ricky Turcios vs. Brady Hiestand
The TUF bantamweight final goes down between Ricky Turcios and Brady Hiestand.
Turcios has looked the better of the two. He's the better-rounded of the pair, and I believe he will have more to him on the night. The alumnus of the Contender Series has been more impressive than Hiestand in the current TUF season, so it's going to be hard to back against him.
Having looked at the latest UFC Vegas 35 odds for Turcios vs. Hiestand, I'm a little surprised that the bookies make this fight so close. I think there is a clear distinction in who has the more effective style.
Hiestand is a good fighter but doesn't have the same variety or experience as Turcios.
Prediction: Turcios by Submission
Kevin Lee vs. Daniel Rodriguez
My next prediction for UFC Vegas 35 comes in the Lee vs. Rodriguez fight.
I will be shocked if this one isn't one of the most talked-about bouts around the water cooler on Monday. On paper, it should be a classic.
Lee, known to fans who care about cage names as "The Motown Phenom," makes his first appearance since losing to the future lightweight champion, Charles Oliveira, in March 2020.
The ice is getting thin for the American, who simply must win this fight if he is to have any chance of remaining relevant in the promotion. A record of 2-3 from his last five is poor, especially when losses to Rafael dos Anjos and Al Iaquinta were winnable bouts.
Rodriguez should be excited for this fight, as it marks a step up in competition that could be an integral part of getting himself up that ladder.
I don't doubt that "D-Rod" has what it takes to win this fight, and would say so if I had to write out my predictions for UFC Vegas 35 one hundred times. But I don't think his ground game is good enough to hang in there with the 28-year-old.
If Lee comes into this fight in shape and fully focused, I expect him to wrestle the life out of Rodriguez and take his neck at some point in the 2nd.
Prediction: Lee by Submission
More Predictions for UFC Vegas 35
Andre Petroski vs. Micheal Gillmore – Petroski by Submission
Makhmud Muradov vs. Gerald Meerschaert – Muradov by KO/TKO
Alessio Di Chirico vs. Abdul Razak Alhassan – Di Chirico by Decision
Sam Alvey vs. Wellington Turman – Alvey by KO/TKO
Dustin Jacoby vs. Darren Stewart – Jacoby by Decision
JJ Aldrich vs. Vanessa Demopoulos – Aldrich by Decision
Jamall Emmers vs. Pat Sabatini – Sabatini by Decision
Mana Martinez vs. Guido Cannetti – Martinez by KO/TKO
The rest of my UFC Vegas 35 predictions can be found above.
It looks as though the prelims portion of the card will have its fair share of stoppages if I'm right with my forecasts.
Take some time to look through the list of fights above before moving on to the top picks for UFC Vegas 35.
Best Bets for UFC Vegas 35
My top UFC Vegas 35 bets are basically the fighters I expect to come through their fights with a win.
But as you can see, the odds aren't all that with my three top picks.
As for Makhmud Muradov, I think it's safe to say that he'll have too much for the American. You can cut his odds down by going for one of the options available in the UFC Vegas 35 prop bets markets. The fight to end under 2.5 rounds, for example, is real good value at -180. Or, simply take Muradov to win by KO/TKO at -150.
Petroski's odds to win by submission are a no-brainer for me at +115.
Sure, you could take him to get the fight done by any means necessary at -600, but those are not great odds.
Finally, take the talented JJ Aldrich to pick up a routine decision win at -155.
Top Sleeper Picks for UFC Vegas 35
The first of my top sleepers for UFC Vegas 35 is Lee by submission at +420.
Wow. That's an unbelievable price for a guy with great grappling and a nasty rear-naked choke. He has eight wins by sub in his pro career and could make that nine on Saturday night.
Although I'm backing Di Chirico, Alhassan's odds of +330 to win by KO/TKO are worth dropping a couple of dollars on. The Ghanaian is on a three-fight skid and will be dangerous as a result. He has ten KO/TKOs from ten fights and could catch the Italian napping on the night.
And finally, whack a dollar or two ol' "Smilin'" Sam Alvey to win by KO/TKO. Once again, these odds are being slept on.
More Recommended Bets for This Weekend
That's my predictions for all UFC Vegas 35 fights down in ink.
I've also provided you with the top picks and sleepers for the UFC card set to go down at the Apex this Saturday, August 28.
If you're looking for more bets to place this weekend, check out what the team has in store for you below.
AUGUST
Sportsbook of the Month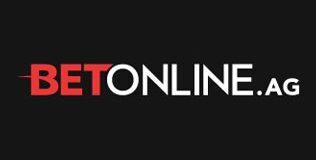 Welcome Bonus
50% up to $1,000
Read Review
Visit Site