Predictions and Picks for Edson Barboza vs. Giga Chikadze (UFC Vegas 35)

Edson Barboza vs. Giga Chikadze is the main event for UFC Vegas 35 scheduled for this Saturday, August 28.
It's one of those fights you will not want to miss, especially if you're a striking purist. But most importantly, it's such an interesting bout to bet on.
I'll be covering the odds for Barboza vs. Chikadze, as well as providing some analysis of the matchup, in this betting preview. Make sure not to skip past my breakdown as it will glue together my predictions for the Barboza-Chikadze fight and justify the bets I am leaning toward.
Let's take a look at the odds for the UFC Vegas 35 main event before I get into my analysis.
Barboza vs. Chikadze Odds
I've taken the prices above from the BetOnline sportsbook.
Barboza's odds to beat Chikadze come in at -119 with just days until he meets his next opponent.
The Brazilian Muay Thai wizard opened at -150, with the Georgian an initial +130 punt. There was a bit of early value on the slight underdog at that price, and he'll still be a popular choice with fans making their betting picks for Barboza vs. Chikadze.
I'm not keen on the "Ninja" in this fight, however. I'm a fan of his kickboxing-karate striking style and overall menace, but think he might find himself short of answers against "Junior."
I think there is a little value to be had by opting for the Brazilian, as the odds for Barboza vs. Chikadze show.
Predictions for Barboza vs. Chikadze
Winner: Edson Barboza
Method of Victory: KO/TKO
Predicted Round: 5
The first of my predictions for Barboza vs. Chikadze is a win for Junior.
This fight will be a battle on the feet, for the most part, with two exceptional strikers looking to prove their style is the more effective. But it's Barboza that should have the ascendency as the fight goes on.
If you're betting on Barboza-Chikadze, I'd recommend taking the Brazilian to win by stoppage. I'll be sharing the top picks for Barboza vs. Chikadze a little later and providing you with the odds to see for yourself.
The last of my predictions for the UFC Vegas 35 headline bout is that it will end inside the distance. Well, just about.
I can see Edson picking up the win in the fifth round. If this does happen, the odds are very much worth a look at.
Let's move on to my best bets for Barboza vs. Chikadze.
Top Bets for Edson Barboza vs. Giga Chikadze
Fight Ends Inside Distance
-148
Barboza to Win by KO/TKO
+310
Barboza to Win in Round 5
+2400
Here are my four best picks for Barboza vs. Chikadze.
You can find odds for them all, in addition to more markets, over on the best UFC betting sites. Feel free to have a browse through the latest prop bets for UFC Vegas 35 while you're at it.
OK, so the first bet I've gone for is the safest. If the fight ends inside the distance, you'll be paid out at -148. That's regardless of who wins and how they win, providing the bout doesn't go all the way to the judges' scorecards.
That's a solid bet. Especially if you're torn on who wins.
I like Barboza's odds to beat Chikadze by KO/TKO. At +310, there will be fans of this one.
Finally, if you're looking for a UFC long-shot bet for this weekend, take Barboza to get the job done in the fifth round. I think this fight will be a war of attrition that ends with Chikadze folding under the relentless pressure and merciless low kicking game of the featherweight contender.
Why Barboza Beats Chikadze
Giga Chikadze is a solid striker coming off the biggest win of his career.
Of course, that's enough for some to go throwing their money down on the Georgian taking another step toward a UFC featherweight title fight. Because, you know, the hype train is all that matters.
Chikadze might be a solid fighter, but Barboza is better in every department that matters. He is one of the greatest pure strikers in UFC history. If not the most impressive.
His Muay Thai, Taekwondo, and boxing are all spectacular tools, but he has a ground game, too. Seriously.
As we saw against Paul Felder in September 2019, he's developed a decent double-leg and his takedown defense of 78% is pretty incredible for a guy considered nothing more than a flashy striker by your average MMA observer.
Chikadze is a solid athlete that is currently riding an eight-fight win streak. But other than a stoppage over the "past-it" Cub Swanson, who has he beaten? No one of note is the answer. Contrast that with Barboza's resume and experience at the top and you'll find it's the Georgian with the work to do.
This fight will be a war on the feet but one that Barboza will win. I can see him getting the better of the striking exchanges from early on and wearing his man down.
Chikadze should be a few rounds down heading into the fifth, and I can see him throwing everything into the stoppage only to be clocked by a well-timed and set-up counter from Junior before the judges get a chance to share their work.
Once again, my prediction for Barboza vs. Chikadze is Barboza by KO/TKO.
More MMA Odds and UFC Picks
There are tons of fights you can bet on this week, with UFC Vegas 35 the most high profile.
But the PFL, Invicta, and more mixed martial arts promotions are also hosting fights you can gamble on this weekend.
You can find our latest MMA and UFC recommended bets by visiting the following section of our site.
AUGUST
Sportsbook of the Month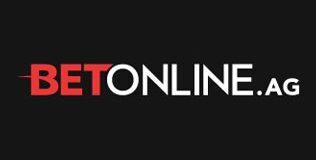 Welcome Bonus
50% up to $1,000
Read Review
Visit Site