Predictions and Picks for All Fights on the Jake Paul vs. Tyron Woodley Card

There's a chance that you have already identified your top bets for Jake Paul vs. Tyron Woodley.
But have you considered wagering on the supporting fights this Sunday, August 29, from Cleveland, Ohio?
I'll be sharing odds and my predictions for all fights on the Paul vs. Woodley card. That includes my prediction for Paul vs. Woodley, of course.
Before we get to those, let's run through the best bets to place on the event.
Top Picks for Paul vs. Woodley Card
Woodley to Beat Paul by KO/TKO/DQ +170
Serrano to Beat Mercado by KO/TKO -150
Fury to Beat Taylor by KO/TKO -400
Dubois to Beat Cusumano in Round 2 +250
Instead of starting off with my predictions for the Jake Paul vs. Tyron Woodley undercard, I thought I would get my best bets nailed down first.
It comes as no surprise to see the main event first. My betting pick for Paul vs. Woodley is the former UFC 170-pound king by KO/TKO/DQ, and you can get +170 if that happens.
You will, of course, find my prediction for Paul vs. Woodley a little later. If you want to know why I'm backing "The Chosen One," stick with me for that.
Next up is my betting pick for Amanda Serrano vs. Yamileth Mercado, which I see going in favor of Serrano.
One of the top female boxers on the planet, Serrano looks good value for the stoppage at -150. Not only does she hit harder than Mercado, but she has the boxing brain and slick style to wear her down and deplete her before taking her out in the later rounds.
The British pair of Tommy Fury and Daniel Dubois look set for KO wins on the night, too.
Fury is fighting former Bellator MMA man and Jake Paul's sparring partner, Anthony Taylor. Although the younger brother of WBC heavyweight champion Tyson is still green, he should have no issues dispatching his man.
The same applies to Dubois, who could have his bout in the books within the first couple of minutes.
With my best bets for the Paul vs. Woodley card out of the way, let's move on to my full predictions for all fights set to go down this Sunday in Florida.
Predicting Jake Paul vs. Tyron Woodley
It seems everyone in the world of combat sports are making their betting picks for Jake Paul vs. Tyron Woodley.
Despite this appearing to be nothing more than a modern-day circus act, some believe the fight will be exciting. I guess if you compare the style of Paul's opponent to Floyd Mayweather — who beat Logan Paul in a fight that I admittedly had zero interest in watching — it should be more entertaining.
But who wins? Jake Paul's odds to beat Tyron Woodley make him the favorite to emerge with the victory. And that's a little crazy, considering Woodley is less than three years removed from his place at the top of the UFC welterweight division.
Although Woodley can throw a bomb or two, his primary base as a mixed martial artist was a wrestler. However, he has some famous knockouts on his resume, such as the absolute pasting of Robbie Lawler in 2016 that saw the belt change hands.
Paul's biggest win as a "professional boxer" came in his first-round win over Ben Askren. Now, Askren's striking was clearly the weakest part of his game in MMA, so it came as no surprise to see him struggle to look like a boxer against the YouTuber.
Still, getting dropped in two minutes wasn't a great look at all.
Against Woodley, Paul should struggle to knock him out. His power and physique might also be major problems if Paul is worn down in the clinch and if Woodley's dirty boxing and veteran smarts see him play on the edge of the laws.
Regardless, I can't see Paul beating Woodley.
Prediction: Tyron Woodley by KO/TKO
Amanda Serrano vs. Yamileth Mercado
The WBC, WBO, and IBO world featherweight titles are on the line.
But don't expect anyone other than Serrano to leave the ring with those belts.
Serrano's odds to win on the Paul vs. Woodley undercard are unbackable. You would need to put $2000 down to make a $100 profit. Now, I don't see that as a viable option for anyone looking to make money on the fights this weekend.
The 40-1-1 Puerto Rican is considered by many to be the best female boxer in the game. Mercado is nowhere near that conversation and will be at a huge disadvantage when she steps into the ropes.
The Mexican challenger is 18-2 and holds the WBC female super bantamweight title. She is a solid fighter, but she faces one of the greatest of all time on Saturday night.
Serrano will be too tough and far too powerful for Mercado. I'm expecting her to wear her opponent down and score a stoppage in the later stages of the fight.
Prediction: Serrano by KO/TKO (Round 7)
Tommy Fury vs. Anthony Taylor
Being the younger brother of the great Tyson Fury means you're bound to get some attention.
Fury, however, is known to the TV-watching public in Great Britain for his role on Love Island. Although he is just 6-0 (4 KOs) with wins over some very poor opposition, some expect big things from the 22-year-old.
I have to be honest; I don't. But he should win this with ease.
Sunday's fight marks the American debut of Fury. It's not going to be the toughest task he will have in his career, given Taylor is a 7-5 former pro mixed martial artist with little boxing experience.
| | | |
| --- | --- | --- |
| Tommy Fury | Tale of the Tape | Anthony Taylor |
| 22 | Age | 32 |
| 6-0 (4 KOs) | Pro Boxing Record | 0-0 |
| 6'0" | Height | 5'9" |
| 175 Pounds | Regular Fight Weight | 155 Pounds |
| 76" | Reach | 67" |
| Orthodox | Stance | Orthodox |
Aside from being an actual boxer, the Englishman has advantages in the size department. He stands at 6'0″ to Taylor's 5'9″ and is the rangier guy with an almost 10" reach advantage.
Fury's power should begin to cause Taylor issues from the second round onward. I expect "TNT" to get him out of there in the 3rd.
Prediction: Fury by KO/TKO (Round 3)
Daniel Dubois vs. Joe Cusumano
The moneyline odds for the Daniel Dubois fight on the Paul-Woodley undercard say it all.
This is going to be another one-sided bout that should keep the fight casuals entertained before the main event. But will Dubois vs. Cusumano be the walkover it looks like on paper?
Well, I don't consider Cusumano's odds to beat Dubois attractive. I have thought about the ways the 33-year-old American could cause an upset for anyone betting on the Jake Paul vs. Tyron Woodley card but have concluded that it's highly unlikely.
Dubois bounced back from his loss to Joe Joyce in November 2020 by steamrolling Bogdan Dinu in June. And while Dinu is far from one of the best in class, he is a solid fighter that had only lost to Jarell Miller and Kubrat Pulev before their fight.
Cusumano won't be able to handle the power of "DDD," and I would be surprised if he makes it to the third round.
Prediction: Daniel Dubois by KO/TKO (Round 2)
More Predictions for the Paul vs. Woodley Undercard
If you're looking for ways to make money betting on the Jake Paul vs. Tyron Woodley undercard, there are two other fights to look at.
The first is the closest to a real matchup we have on the night.
Ivan Baranchyk vs. Montana Love
Jose Zepeda beat Baranchyk from pillar to post in his last fight.
Having been dropped four times, Baranchyk was then brutally knocked out. Something that had never happened before in the Belarusian's career.
Zepeda is a step up from Love, but what he does have going for him in this fight is experience at 147. If he can push his fight on Baranchyk from the get-go, he could probe for any after-effects stemming from the Zepeda loss and might be able to benefit from anything he can find.
After all, getting knocked out is no joke. It can really affect a boxer's career, which is something to keep in the back of your mind if you are gambling on this one.
With that said, I think Baranchyk is the better fighter of the pair and should be able to do enough to earn a unanimous decision on the scorecards.
Prediction: Baranchyk by Decision
Charles Conwell vs. Juan Carlos Rubio
Unfortunately, the odds for the Paul vs. Woodley card show us that this is another one-sided fight.
Which it is. I mean, I can't envisage any scenario where Conwell is troubled by Rubio.
A knockout win inside the first three rounds is more than likely the way to go here. You can get odds of -125 on the fight to end under 5.5 rounds, which looks generous to me.
Prediction: Conwell to Win by KO/TKO (Round 3)
Where to Bet on the Jake Paul vs. Tyron Woodley Card
You've got my top picks for Jake Paul vs. Tyron Woodley and the rest of the bouts on the card.
I've also taken you through my predictions for the Paul vs. Woodley event from top to bottom. You should now have a better understanding of the fights and how they should go.
If you're looking to win money from your Paul vs. Woodley wagers on the card, make sure to check out our recommended sites for betting on boxing matches below.
Good luck with your bets!
AUGUST
Sportsbook of the Month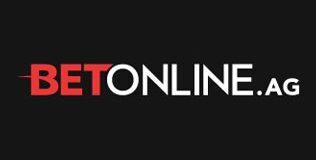 Welcome Bonus
50% up to $1,000
Read Review
Visit Site