Predictions and Picks for the 2022 Wyndham Championship

The Wyndham Championship marks the final regular season event of the 2022 PGA Tour season. It's the last chance for golfers to earn a spot in the top 125 of the FedEx Cup Standings.
Sedgefield Country Club serves as the host for the 15th straight year. It doesn't have the spotlight as a big tournament, but there's plenty on the line.
My golf picks have been strong in the last two weeks. Will my Wyndham Championship picks continue that trend? Let's kick it off with the top betting sites for the PGA Tour.
Best Wyndham Championship Betting Sites
How We Rate

Safety & Security
You should be able to gamble online without fear. So we only recommend licensed sites that use the latest security and encryption techniques.

Bonuses
Maximize your bankroll with fantastic bonuses. Our recommended sites offer valuable bonuses with fair terms and conditions, including manageable wagering requirements.

Games & Betting
The best sites have the best wagering options. That's why you will find extensive games and betting opportunities on our recommended sites.

Banking
Getting your money to and from your account shouldn't be a hassle. We only recommend sites with a variety of convenient banking methods, including cryptocurrency and e-wallets.
How will my golf predictions view the Wyndham Championship? It's important to find a safe betting site for wagering on the PGA Tour. These sites should be your go-to for the Wyndham Championship.
Bettors should find a site that gives them multiple betting opportunities. Everyone wants to wager on the winner, but there are many prop bets. Why miss out on extra betting chances?
We don't have too many stars in the field, but the Wyndham Championship should draw betting interest. Who opens as the favorite? Take a look at the Wyndham Championship odds.
2022 Wyndham Championship Betting Odds
How often will you see the favorite in a PGA Tour tournament at (+1600)? There isn't a standout player in the field, with Shane Lowry having the upper hand. Sungjae Im and Will Zalatoris are within striking distance.
Billy Horschel and Webb Simpson are in their own tier at (+2200). I don't want to spoil my Wyndham Championship prediction, but both players have succeeded at Sedgefield.
Corey Conners represents the best chance for a sleeper to win the Wyndham Championship. A win could move him into the top 25 of the FedEx Cup Standings.
BetUS gives you the complete list of Wyndham Championship odds. Check out the site to make your golf picks.
Best Wyndham Championship Betting Picks
Patrick Cantlay nearly brought it home as the Rocket Mortgage Classic favorite, scoring a second-place finish.
Check out my favorite picks for the Wyndham Championship.
Webb Simpson (+2200)
Webb Simpson has endured a tough 2021-22 season. He had a solid start, scoring three top 20 finishes in five starts. Simpson missed a few months after dealing with a neck injury. He returned in March but hasn't played great golf.
Simpson has two top 20 finishes in his last 12 starts. They both came in his previous seven starts, so there's hope for a strong performance at Sedgefield.
We've seen Simpson flat-out dominate the Wyndham Championship in his career.
In the past four years at the Wyndham Championship, Webb Simpson's head-to-head record vs. other players is 610-6-4.

— Jason Sobel (@JasonSobelTAN) August 11, 2021
Simpson missed the cut in his first start in 2009. Since then, he has finished 11th or better ten times. Last year's seventh-place finish was his worst result since 2016. There's no way my top Wyndham Championship picks could go against him.
The biggest surprise is Simpson only has one win in the event. He scored his first career PGA Tour victory in the 2011 Wyndham Championship. He finished second or third from 2017 to 2020.
It's hard to find a single golfer better at one course. Simpson should contend for another victory at Sedgefield.
Billy Horschel (+2200)
Billy Horschel returns to the PGA Tour for the first time since the Open Championship. His last eight starts have been all over the place. He has four finishes or 21st or better and four finishes of 68th or worse.
We've seen him play at a high level as that stretch includes a victory and second-place finish. Bettors would love to see him replicate the former in the Wyndham Championship.
He finished 30th or worse in his first four starts at Sedgefield, but the 2016 tournament marked a turning point.
2016: -14 (5th)
2017: -5 (60th)
2018: -14 (11th)
2019: -16 (6th)
2020: -20 (2nd)
He had a rough performance in 2017 but has been nearly perfect in the other four years. The 2020 tournament saw a wild final round, with many players going low. Horschel's 65 wasn't enough, as Jim Herman shot a 63 to win by one shot.
What will we see from Horschel in this year's tournament? Hopefully, he lives up to his potential with a strong performance.
Value Picks for the Wyndham Championship
I won't lie. My sleeper picks have been pretty bad for the last few PGA Tour tournaments. Can we end the PGA Tour regular season on a high note?
Russell Henley (+3000)
Russell Henley heads into the Wyndham Championship on the heels of a 10th-place finish. That's big for Henley, as it was his first top 15 finish since the Masters. Will it translate to a strong performance at Sedgefield?
Henley doesn't have an extensive history in the Wyndham Championship, but we've seen him produce strong results in the last two years. Let's check out his finishes.
2020: -16 (9th)
2021: -14 (7th)
Henley didn't have the best start in 2020, shooting four-under through two rounds. A strong performance on the weekend helped score a top 10 finish. It was a different story in 2021.
He ran away from the field after shooting 14-under through 36 holes. A one-under 69 gave him a three-shot lead heading into the final round. Unfortunately, a 71 in the final round left him one shot out of a playoff.
It was an agonizing defeat for Henley, but it proves his success in the Wyndham Championship. He knows what it takes to contend for the win in the tournament. My golf predictions have high hopes.
Kevin Kisner (+3300)
Kevin Kisner was one of my sleepers for the Rocket Mortgage Classic. Of course, he goes on to miss the cut. Unfortunately, we've seen that far too often from Kisner in the last three months.
Kisner has missed the cut in six of his last 10 starts. He has played well lately, scoring back-to-back top 25 finishes ahead of the Rocket Mortgage Classic. Can he turn things around this week?
He had a pair of top 10 finishes in two of his first five starts at Sedgefield. Kisner nearly won the 2020 tournament but took it a step further in 2021.
First Round: 65 (-5)
Second Round: 68 (-2)
Third Round: 66 (-4)
Fourth Round: 66 (-4)
Four consistent rounds helped Kisner track down Russell Henley. He birdied two of the final three holes to qualify for a six-player playoff. A birdie on the second playoff hole earned him the victory in the 2021 Wyndham Championship.
My free Wyndham Championship picks believe he can break his rough patch with a strong performance.
2022 Wyndham Championship Prop Bets
A great final round earned Troy Merritt a 14th-place finish. My top 20 prop had (+320) odds, giving bettors $320 on a $100 bet.
Will we have another profitable day with my PGA Tour prop bets?
Si Woo Kim to Finish Top 10 (+325)
Si Woo Kim's last six starts have been a roller coaster. He has three missed cuts and three top 15 finishes. Somehow, he hasn't finished top 10 since the Sanderson Farms Championship in October.
There's a great chance that ends at Sedgefield. Kim may be the only player to rival Webb Simpson's success in the Wyndham Championship.
2016: -21 (1st)
2019: -17 (5th)
2020: -18 (3rd)
2021: -15 (2nd)
He missed the cut in the 2018 tournament, but you can't argue with his other performances. It wouldn't surprise me if your Wyndham Championship prediction had him winning outright.
Kim should at least score a top 10 finish.
Nick Taylor to Finish Top 20 (+500)
Nick Taylor's performance in the Wyndham Championship will be a true test of current season vs. course success. Taylor enters the tournament with five straight finishes of 55th or worse.
Taylor has four finishes or 50th or worse at Sedgefield. That's not ideal for my props bets, but he has a pair of top 10 finishes, including an eighth in last year's tournament.
We've seen one bad round derail his hopes in 2018 and 2021. He shot one round in the 70s each year. That's not ideal for competing for the win, but it'll be enough for a top 20 finish.
Predicting Who Wins the 2022 Wyndham Championship
There are many players with a strong history at Sedgefield. It's hard to top Webb Simpson's success at the course. He has been the golfer to beat for the last 12 years. It's hard to believe he only has one win.
My Wyndham Championship picks believe he'll add another win in the Wyndham Championship. I wouldn't blame you for taking a chance on Billy Horschel or Si Woo Kim.
Golf Channel and CBS have coverage of the 2022 Wyndham Championship. Feel free to visit the best betting apps for golf to make your betting pick.
AUGUST
Sportsbook of the Month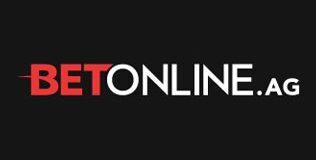 Welcome Bonus
50% up to $1,000
Read Review
Visit Site