Predictions and Pick for Victor Ortiz vs. Robert Guerrero – August 21, 2021

Victor Ortiz takes on Robert Guerrero on the undercard of Manny Pacquiao vs. Yordenis Ugas this Saturday, August 21, from Las Vegas.
If you haven't checked out my predictions for Pacquiao vs. Ugas, make sure to do so after this preview of the supporting act.
Well, what can you say about this welterweight contest? It feels as though we've been abruptly thrown from a time machine back to the early 2010s when these two former world champions were relevant. No disrespect intended.
Ortiz suffered a major decline since that loss to Floyd Mayweather in 2011. This will be his first fight since drawing with Devon Alexander in 2018.
At 38, Guerrero is four years older than his opponent. Saturday will mark his first appearance inside the ropes since beating Gerald Thomas in February 2019.
I'll be providing a full betting breakdown of this fight for you, including my predictions for Ortiz vs. Guerrero, as well as my betting pick and some analysis of the fight. Before we do that, let's see what the oddsmakers think about this one.
Moneyline Odds for Ortiz vs. Guerrero
Robert Guerrero to Win
-210
Guerrero's odds to beat Ortiz come in at -210
The two-weight world champion is considered the man to back on the top boxing sportsbooks. That might have something to do with the fact that he is 3-0 from his last three fights and has been more active than his opponent.
The odds for Ortiz to win come in at +175.
Clearly unfancied in this fight, the 2008 ESPN Prospect of the Year is 1-1-1 from his last three fights, going back to a defeat at the hands of Andre Berto in 2016.
At this stage in their careers, ability and form are difficult to gauge. Therefore, the betting odds for Guerrero vs. Ortiz are interesting, to say the least.
Of the two, Guerrero is the more active and certainly the more disciplined. Ortiz has been involved in a few controversies over the past few years and has pretty much derailed his career.
Predicting Victor Ortiz vs. Robert Guerrero
Winner: Robert Guerrero
Predicted Method of Victory: Unanimous Decision
Check out my prediction for Ortiz vs. Guerrero above.
I am repeating myself when I say that it's tough to gauge where both men are at the respective points of their careers.
With that said, I can clearly distinguish that Guerrero is the more stable and predictable of the pair. Coupled with his boxing skills and a solid chin, it's going to be tough for Ortiz to find a way of getting him out of there.
Ortiz has a record of 32-6-3, with 25 of those wins coming inside the distance. Guerrero (36-6-1-2 NC) has only ever been stopped once in his career, which came at the hands of Omar Figueroa Jr. in July 2017.
Although a win for Guerrero by decision is the most likely outcome in this fight, I would be lying if I didn't say that I had reservations about Ortiz's ability to last the full fight. That's not a reflection of Guerrero's power but more of a nod to the indiscipline and unpredictability of "Vicious."
Ortiz vs. Guerrero Fight Breakdown
Look, this fight is ten years too late, and I sincerely doubt that many boxing fans will be hyped for it.
But at the same time, I want to give you an idea of what to expect for your Ortiz vs. Guerrero betting picks. The problem is, well, this one is tough to call.
Perhaps not betting on the Ortiz vs. Guerrero fight is the right move, with all things considered.
If you are determined to place bets on this fight, however, I'll give you my $0.02.
First, Ortiz has the advantages in age and power but is wild and unpredictable. Although four years younger than "The Ghost," he is the more inactive fighter of the two.
A recent history of controversy and skirmishes with the law suggests that Ortiz might not be in the best place, mentally. This could end up being crucial to how the fight goes. And when you have a fight with little separating the fighters, I'll go with the more disciplined and "mentally together" boxer 99.9% of the time.
I don't see Ortiz coming into this fight in shape. In fact, you could suggest that he's simply showing up to pick up a paycheck.
With a history of bad behavior, there might be certain contractual stipulations in place requiring Vicious to be close to angelic to receive his full purse. If so, which is likely to be the case, it could lead to his natural aggression being toned down. Ultimately, that works against him.
Guerrero has no power, but he can still move and box. He has enough about him to see this fight out and take the win on the cards.
Top Bets for Guerrero vs. Ortiz
Robert Guerrero to Win (-210)
Fight Over 8.5 Rounds (TBC)
As suggested earlier, I'd recommend not betting on the Ortiz vs. Guerrero fight.
But once again, if your heart is set on trying to win money from this one, I'll do what I can to help.
First, take Guerrero to beat Ortiz. Second, if those odds aren't up your street, bet on the fight to go past the 8.5 round mark. Those odds have not yet been made available, but you will find them among the prop bets for the Manny Pacquiao vs. Yordenis Ugas undercard closer to the fight.
Finally, play it safe as anything could happen in this bout.
While I back Guerrero to be in shape and focused on the fight, unlike Ortiz, the latter has a history of feral behavior that could rear its ugly head on fight night. Depending on the situation, that could work in your favor or lead to bets being declared null and void.
That's all for now. Make sure to check out our boxing picks section for more predictions.
I'll leave you with a look at the upcoming fight between Anthony Joshua and Oleksandr Usyk. This is a fight that you will want to get your wagers on!
AUGUST
Sportsbook of the Month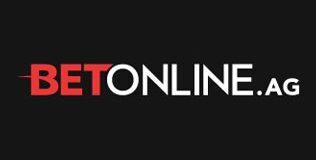 Welcome Bonus
50% up to $1,000
Read Review
Visit Site