Predictions and Picks for Nick Diaz vs. Robbie Lawler 2 (UFC 266)

Nick Diaz takes on Robbie Lawler at UFC 266 this Saturday, September 25.
Over 17 years in the making, these two legends of MMA will finally get to run it back in this rematch.
If you've come here for Diaz vs. Lawer 2 predictions, rest assured that I'll be providing them in this preview. That means I'll be predicting the winner of the fight, how they win, as well as breaking the match down for bettors.
Although this is a tough one to call, certain factors in the matchup clearly tilt it towards one of these guys. Despite that, the odds for the Diaz vs. Lawler rematch make for a real chance to bag a good profit on this fight.
Let's get to my predictions, breakdown, and betting tips Nick Diaz vs. Robbie Lawler 2.
Predictions for Diaz vs. Lawler 2
Winner Prediction: Robbie Lawler
Method of Victory: Decision
The main Diaz vs. Lawler prediction for UFC 266 most fans want to know is who wins the fight.
I'm backing Robbie Lawler in this one. I just cannot believe the betting line for Diaz-Lawler 2 is so tight, considering we haven't seen the Stockton legend in the cage since January 2015.
I'll explain why Lawler wins a little later. But it should be clear that he's no spring chicken himself. He does, however, have a few advantages that should give him the edge on the night.
Let's move on to the online odds for Diaz vs. Lawler.
Diaz vs. Lawler Odds for the Rematch
I've taken the odds for Diaz vs. Lawler 2 from BetUS.
As I mentioned earlier, this is a pick 'em fight with both men considered an even matchup. Which I just cannot get my head around.
Sure, Diaz is an iconic figure in the world of MMA. But unlike Lawler, he never won a UFC title.
His last win inside the Octagon came all the way back in October 2011 against B.J. Penn. Yet, somehow, Diaz's odds to beat Lawler are a pricey -115.
There is no value to be had betting on Nick Diaz on the moneyline. He hasn't fought in years and will have to shake off serious cage rust.
Lawler's odds to beat Diaz were -115 back in August.
As well as looking at those early odds, I put together a full breakdown of both fighters that's worth checking out. I went deep on both, which left me believing "Ruthless" is the smarter man to consider in this fight.
Although I stopped short of making picks for Diaz vs. Lawler 2 in that piece, it has a lot of useful information that will help you understand why my bets bend towards a decision win for the former UFC welterweight champion.
Let's look at those, in addition to some other props for the Diaz vs. Lawler fight at UFC 266.
Best Picks for Diaz vs. Lawler 2
Fight to End Over 1.5 Rounds
-155
Lawler to Win by Decision
+250
Before I look at the rest of my top bets for Diaz vs. Lawler 2, allow me to say that -155 for the fight to go over 1.5 rounds is awesome value.
As I will explain in the breakdown a little later, this fight shapes up to go the distance. Lawler's power isn't what it used to be, while Diaz's chin will almost certainly hold up.
Sure, Diaz is a Cesar Gracie blackbelt, sure, but he hasn't won by submission since landing an armbar on Evangelista Santos in Strikeforce 12 years ago.
Get this for weird. The last time that Robbie Lawler was submitted was on the same night that Diaz earned his last sub win when he fell into a rear-naked choke while fighting Jacare Souza in the co-main.
Both of their opponents are Brazilian, too.
Among the other top wagers to place on Diaz vs. Lawler 2 is on the latter to win the fight. This is the safest bet, as the odds are great; you also have the added cushion of getting paid if Robbie somehow manages to win by KO/TKO, DQ, etc.
If you want a nicer chunk of cheese, I'd go for Lawler to beat Diaz by decision (+250). That's a great bet.
Finally, the chances of this fight ending in a draw aren't that out there at all. It might be worth putting a couple of bucks down on the draw, as well as taking one of the other wagers above.
Why Robbie Lawler Will Beat Nick Diaz
A win for Lawler over Diaz sets up a nice trilogy fight, doesn't it?
But let's focus on the rematch for a hot minute. To be more precise, allow me to explain why Lawler beats Diaz at UFC 266.
First, as much as I was a massive Diaz fan, I can't let sentiment cloud my judgment. I also cannot sit here and recommend betting on Diaz to beat Lawler when I have nothing to back up what would essentially be a guess.
Although a talented, exciting fighter in his day, Diaz was not the all-conquering monster that some would have you believe.
His second stint in the UFC lasted just four fights, with a win over Penn preceding three straight losses to Carlos Condit, Georges St-Pierre, and Anderson Silva (later overturned to a no-contest). No shame in those losses.
But the fact that we have seen nothing from him since losing to Silva makes it hard to back him here.
Diaz's Gameplan Against Lawler
Although he's known for his commitment to fitness, Nick had been hitting the party life hard for years before he decided to come back. He's also an avid smoker, which all catches up with you when you're approaching 40.
On the other hand, Lawler has fought eight times since Diaz was inactive due to that suspension and refusal to return to the fight game. He even took Colby Covington the full five rounds back in 2019.
Although he is 3-5 since then, the fact of the matter is that he will be sharper than Diaz at UFC 266.
Perhaps the biggest worry I have about Diaz is how he will approach this fight. Stylistically, the man from the 209 would apply a strong pressure game punctuated by a high volume output. Which was, of course, aided by his incredible cardio and durability.
Can he bring that same style effectively? At 38 and with years of inactivity, it seems highly unlikely. And if he tries, he might find himself in a lot of trouble.
There are far too many things for Diaz to overcome in his return to the UFC. In contrast, Lawler comes with superb value for a win against a guy he has been itching to get at for 17 years.
Lawler to win is a no-brainer.
Final Advice for Betting on Diaz vs. Lawler 2
My predictions and best bets for Robbie Lawler vs. Nick Diaz 2 are out there for all to see.
I'm backing "Ruthless" to get the win by decision, of course. But it's worth looking through the latest Diaz vs. Lawler 2 props and specials to see if you can find even more value. You can find plenty on the top UFC sportsbooks.
Remember, this is not the only fight to bet on at UFC 266. There is a chance you might just want to enjoy the return of Stockton's finest without placing any wagers on this one. If that is the case, check out odds, top picks, and predictions for all fights at UFC 266 below.
Enjoy the fight!
AUGUST
Sportsbook of the Month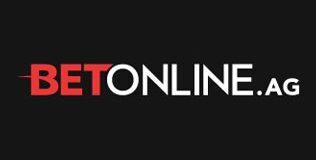 Welcome Bonus
50% up to $1,000
Read Review
Visit Site