Prediction with Picks for the NASCAR Bass Pro Shops Night Race (2021)

The NASCAR Cup Series Round of 16 concludes this Saturday, September 18, under the lights at the Bristol Motor Speedway in Tennessee.
I'll be making my predictions for the 2021 Bass Pro Shops Night Race and offering a few Cup Series betting tips to help you make your wagers. Additionally, I'll be looking through the latest NASCAR odds online for the race and making my picks for Bristol.
If that sounds good, let's get to it!
2021 Bass Pro Shops Night Race Odds
You can find the latest odds for the Bass Pro Shops Night Race below.
I've cut things off at Christopher Bell, but Bovada has a full list of NASCAR odds for Saturday's race at Bristol available.
As you can see, Kyle Busch is the favorite to win the Cup Series Round of 16 closer. With an average finish of 5.33 from his last six on the track, which includes two wins and five top-5s, it's not hard to see why.
Busch headed to Richmond last week at two points under the cut-off line following a loss of composure the week before. However, he was clearly in better spirits on the night, hitting ninth-place to keep him in the mix for a spot in the Round of 12.
If you're betting on the Bass Pro Shops Night Race in 2021, there is no better candidate, on paper, than the 2019 Cup Series king.
Looking past Busch, you can get odds under +1000 for Kyle Larson (+450), Denny Hamlin (+600), and Chase Elliott (+800).
While all three will be popular Bass Pro Shops Night Race betting picks, there is little sense in lumping all of your cash on one throw of the dice. This should be a hotly contested race, for sure, and it will pay to diversify your exposure.
I recommend checking out my NASCAR picks for this weekend in the following section to better understand who to target.
Before I get to that, here is how things stand in the current NASCAR Cup Series Playoffs.
Position
Driver
Points Status
1.
Denny Hamlin
Advanced to Round of 12
2.
Martin Truex Jr.
Advanced to Round of 12
3.
Kyle Larson
Advanced to Round of 12
4.
Joey Logano
40
5.
Ryan Blaney
28
6.
Kevin Harvick
25
7.
Chase Elliott
19
8.
Christopher Bell
17
9.
Brad Keselowski
13
10.
Kyle Busch
8
11.
Aric Almirola
3
12.
Kurt Busch
0
Elimination Line
13.
Alex Bowman
0
14.
Tyler Reddick
-5
15.
William Byron
-18
16.
Michael McDowell
-38
Top Picks for the 2021 Bass Pro Shops Night Race
You can find my three picks for the Bass Pro Shops Night Race above.
I've harped on about the importance of using expert NASCAR strategy tips when betting on Cup Series races before, and I'll likely do for as long as I cover the sport. The stats are so lopsided when it comes to Playoffs drivers winning Playoffs races that it's always worth following history and data.
Sure enough, the past can only tell us so much. It pays to consider the bigger picture while remaining realistic. For example, upsets can happen. But they are unlikely.
However, we can also improve our chances of turning on tips for winning money betting on the Cup Series into money. We can do so by thinking about other factors that will come into play.
For example, I have chosen Kyle Buch as one of my best bets for the 2021 Bass Pro Shops Night Race because he seriously needs to up his points haul. But as a driver with eight wins and 14-tops 5s from 31 starts at Bristol, he's a solid bet at this point of the season.
Chase Elliott (+800) has never won at Bristol.
With that said, he is another driver that needs to find his groove ahead of Saturday's race. And with the best average finish of any active driver with ten starts or more (12.10), what better place for the reigning Cup Series emperor to get the thumbs up than at "The Last Great Colosseum?"
Finally, Joey Logano (+1000) is another top NASCAR pick for Bristol at +1000.
I backed "Sliced Bread" to have a big race at Richmond, but 5th was a little less than I anticipated. At fifth in the current playoff standings, Logano can throw down a serious marker with a win.
Do not rule him out.
Who Wins the Bass Pro Shops Night Race in 2021?
I believe the three drivers above all have valid claims ahead of Saturday's race.
There may be questions over why I am looking past a win for Denny Hamlin in my predictions for the 2021 Bass Pro Shops Night Race. Although Hamlin will be keen to add win number three here, I feel the ease of pressure in breaking his duck a couple of weeks ago might see him miss out on the top-5.
On that note, why am I fading Kyle Larson?
Well, like Hamlin, Larson has advanced to the Round of 16 and will be content not to throw the kitchen sink at Bristol. Why? Because he doesn't need to.
I believe the strategy from above will be for "Yung Money" to help his Hendrick teammate, Elliott, get his nose over the line.
My prediction for the winner of the Saturday's Cup Series race at Bristol is Kyle Busch. I think he's the top candidate to target and is good value at +400, given his exceptional record here over the years.
More Cup Series Betting Advice
The Round of 16 draws to a close at Bristol this weekend, but there is plenty to play for.
If you are looking to bet on the Cup Series, make sure to do so with safe sites and apps. Our recommended sportsbooks for NASCAR bets are all 100% legit and offer top odds and markets for the remaining races and more.
Additionally, make sure to check out the latest predictions and picks for NASCAR for expert betting advice. Our NASCAR betting blog also has some really valuable insight and gambling tips that can help you up your game.
That's all for now. Good luck with your bets!
AUGUST
Sportsbook of the Month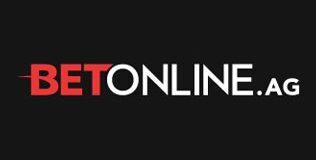 Welcome Bonus
50% up to $1,000
Read Review
Visit Site