Predictions for Invicta FC 44 With Top Betting Picks
If you're on the hunt for some predictions and best bets for Invicta FC 44, I've got your back.
The all-female MMA series hosts a major event this Friday, August 27, at the Memorial Hall in Kansas City. There will be two titles on the line and a nice clutch of fights to bet on.
I'll share the odds and some betting tips for Invicta FC 44 alongside my predictions for every bout on the card.
It seems natural to start with the main event, so let's crack on with the big one.
Emily Ducote vs. Danielle Taylor
The vacant Invicta FC Strawweight Championship is on the line when Emily Ducote and Danielle Taylor meet in the main event of the evening.
Ducote's odds to beat Taylor make her a moderate favorite with the top MMA betting apps. This is the third time she has fought for a major title, having lost a split decision to Kanako Murata for the same belt back in November 2019. She also lost to Ilima-Lei Macfarlane for the inaugural women's flyweight championship at Bellator 186 in 2017.
If you're betting on Invicta 44, this is the fight that has caught most of the attention. There is little between both women, and it should make for an interesting bout. Ducote (9-6) will be hoping it's a case of third-time lucky on the title front.
In order to be crowned champion, she will need to get past a very tough Danielle Taylor (11-4).
Taylor went 2-3 in the UFC and was dropped by the promotion following her decision loss to the excellent Zhang Weili. The Chinese fighter would later go on to win the UFC strawweight title.
This is Taylor's first fight since beating Jessica Aguilar in November 2020 and her first appearance under the Invicta banner since her win over Montserrat Ruiz in December 2018.
Both ladies match up well, with Taylor just two inches shorter than her opponent (5'0″).
If this were a three-round fight, I would probably lean towards Ducote. But Taylor's toughness and engine might be the decisive factor in who takes the win.
Prediction: Taylor by Decision
Lisa Verzosa vs. Taneisha Tennant
The vacant bantamweight strap is up for grabs in the co-main event.
I like the look of this fight, although I am strongly leaning toward Verzosa getting the job done. Once I have looked through all my predictions for Invicta FC 44, I'll be discussing why she is probably the top Invicta pick for this weekend's card.
Versoza's only loss to date came in a vacant bantamweight scrap against submission artist Julija Stoliarenko in March 2020. It was a split decision loss that is remembered as one of the best fights of the year. Versoza suffered some nasty cuts and was covered in blood throughout an absolute war that somehow made it to the final bell.
Taniesha Tennant will be hoping to target some of that scar tissue in an effort to help her become a champ.
A loss to Danyelle Wolf on the Contender Series saw Tennant's dream of hooking up with the UFC shattered, but she would significantly increase her chances of making it to the promised land with a win on the night.
A former featherweight, "Triple Threat" is 3-1 in the paid ranks. At 32, she is seven years older than her opponent but does have a significant advantage of four inches in reach.
This should be another war. But I'm backing Versoza to come out of this one with the win.
Prediction: Versoza by Decision
Brogan Walker-Sanchez vs. Emilee King
Walker-Sanchez to Win
-400
Before I get to my Invicta FC 44 prediction for Brogan Walker-Sanchez vs. Emilee King, I have to point out that this is an absolute mismatch.
Walker-Sanchez is a solid flyweight with some big wins under her belt. The most impressive coming against current UFC starlet Miranda Maverick back in 2018.
Since then, the Guam-based kickboxer has lost two on the bounce. But don't let that fool you into looking at the odds for Invicta FC 44 and considering King's chances.
Unlike Walker-Sanchez, King (5-5) has done most of her previous work at 115-pounds rather than 125. She will feel the gulf in strength and power on the night and could succumb to one of the worst defeats of her career.
If I'm betting on Invicta FC 44, I'm looking past her. She has clear holes in her ground game but could be lit up on the night.
This could be the first career stoppage win for Walker-Sanchez.
Prediction: Walker-Sanchez by KO/TKO
Jodie Esquibel vs. Liz Tracy
Kelly D'Angelo pulled out of her fight with Jodie Esquibel, with Liz Tracy stepping up to take her place.
This strawweight fight should be worth tuning in for. Tracy makes her debut at 115-pounds and will face a tough veteran in Esquibel that will be looking to take advantage of any jitters.
Esquibel is 6-6 in the pro ranks, with Tracy not much better at 5-4. The former is on a four-fight skid with losses in all of her UFC fights leading to her being cut from the promotion.
I like Tracy in this one and believe she is well worth backing to get the finish. The Invicta FC 44 odds for a Tracy win on the moneyline are solid, but check out the props for the fights to see if you can get good value on the submission.
The Brazilian Jiu-Jitsu black belt should have too much for Esquibel to handle.
Prediction: Tracy by Submission
Serena DeJesus vs. Lauren Mueller
The last of my Invicta FC 44 predictions for the main card comes in the Serena DeJesus vs. Lauren Mueller bout.
DeJesus' odds make her the underdog in a fight that she is expected to at least challenge in. The "Southpaw Outlaw" is looking to extend her winning streak but faces a tough nut to crack in Mueller.
Mueller (5-2) is on a three-fight skid, having been cut from the UFC at 1-3 in the promotion. She will be looking to get herself back on track with a win over a DeJesus (5-3).
Although her UFC run didn't turn out anything as she wanted it to, I believe Mueller to be the better fighter of the two. She should have enough to grind out a decision win.
It makes sense to back Mueller to get the nod on the judges' scorecards.
Prediction: Mueller by Decision
Predictions for Invicta FC 44 Prelims
Caitlin Sammons to Beat Helen Peralta by Decision
Marisa Messer-Belenchia to Beat Katie Saull by KO/TKO
Natalie Salcedo to Beat Katie Perez by Submission
Kayla Yontef to Beat Carlene Chandler by Decision
There are currently four fights on the prelims, but this is subject to change.
You can find my Invicta FC 44 predictions for all four bouts above.
If you're looking for odds for Invicta FC 44, you can find a wide range of markets over at Bovada. I'd pay particular attention to the prop betting markets to find value on some of the mismatches on the card.
Let's quickly move on to my top bets for the fight before I bid you farewell.
Best Picks for Invicta FC 44
Brogan Walker-Sanchez to Win
-400
Danielle Taylor to Win
+100
The first of my top picks for Invicta FC 44 is a win for Brogan Walker-Sanchez.
This is a fight that should be blatantly one-sided. Still, the odds aren't exactly great. So, at the risk of repeating myself, it might be worth looking through the prop bets for Invicta FC 44 to see if there is value in Walker-Sanchez for the knockout.
Lisa Verzosa is top quality at -115 to win. I see absolutely nothing wrong with backing her on the moneyline, especially as I consider her a slight favorite that goes against the bookies' pick'em odds. I make her the best bet for Invicta FC 44 at this price.
Finally, Danielle Taylor is also good value to win her fight with Emily Ducote.
Taylor's toughness and durability will be key factors in what I expect to be a hard-fought win for "Dynamite."
And That's a Wrap
That brings an end to my predictions and betting tips for Invicta FC 44.
You've got a nice few picks to work with, as well as some advice for betting on all of the fights on the main and prelim portions of the card.
If you're looking to bet on more MMA fights this weekend, make sure to see what recommended bets we have in store for you.
UFC Vegas 35 is the highlight of the mixed martial arts calendar this week. You can find predictions, picks, and top analyses of the top bouts below.
AUGUST
Sportsbook of the Month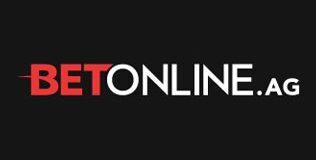 Welcome Bonus
50% up to $1,000
Read Review
Visit Site