Predictions and Best Bets for FIFA World Cup Qualifiers for Sunday, September 5, 2021

The race for 2022 World Cup tickets is heating up. This Sunday, there's soccer action in the Americas, Europe, and Africa, with a total of 25 games on the program.
In North America, we'll see Team US welcoming Canada in Nashville. The most interesting duel of the South American qualifiers is the one between Brazil and Argentina. Over in Europe, Switzerland takes on the champion of the continent, Italy.
If all of this has made you interested in the World Cup qualification, and if you're planning to bet on these games, you better keep reading!
I'll now share my predictions and best bets for Sunday's World Cup qualifiers.
United States to Beat Canada
It's been a while since the USMNT has been this strong. In fact, there have never been so many Americans playing for top European soccer clubs as there are today.
First, there's Christian Pulisic, one of Chelsea's most talented forwards. Then, there's Giovanni Reyna, an 18-year-old from Borussia Dortmund with a very bright future ahead of him.
The United States national team is also strong in the midfield, where Juventus' box-to-box midfielder Weston McKennie is running the show. At the back, the standout player is Sergiño Dest, a 20-year-old full-back who's played in every single game for Barcelona this season.
The USMNT won nine of the past 13 games against Canada played in the United States. In fact, the last time Canada beat them on US soil was in 1957.
Obviously, with such players, it's the US that's supposed to be on the front foot. I expect them to dominate the game from the very beginning.
A man who will try to prevent this is Canada's skipper, Atiba Hutchinson. His biggest advantage is his experience. However, one could argue that he's too experienced – the Besiktas midfielder is turning 39 this winter.
Canada's best player is Alphonso Davies, who's playing the left-back for Bayern Munich. Against the US, he'll probably have a more defensive role than usual. The Canadians will need to protect their net with everything they have.
Argentina to Beat Brazil
Starting this summer, Lionel Messi and Neymar are teammates once again, this time in PSG, not Barcelona. You can read about how Messi impacts Paris Saint-German in 2021, too.
However, on Sunday, September 5, they'll be on opposite sides when their national teams clash.
The last time they met, Argentina won 1-0. It happened in the final of 2021 Copa America, which became the first major tournament Messi won with his national team.
Can he lead Argentina to another victory over their biggest rival? I think so, but it's not just because of Messi.
He'll be accompanied by plenty of other amazing players, including two of his PSG teammates, Angel Di María and Leandro Paredes.
The same isn't the case with Brazil. Although this team doesn't lack talent, there will be some notable absences against Argentina. For instance, neither Ederson (Manchester City), nor Allison (Liverpool) will be between the posts.
The same goes for Richarlison, an Everton forward who was Brazil's best player at the 2020 Tokyo Olympics, where this team won the gold medal.
You can probably spot a pattern here – there are no Premier League players in Brazil's roster.
The reason is the English top-flight has decided not to let its players take part in international matches in countries from the COVID-19 red list. At the moment, Brazil is among the countries from that list.
Italy to Beat Switzerland
It's been less than six weeks since these two met one another the last time. They met on June 16 in a Euro 2020 match.
The result? Italy won 3-0.
From there, Italy went on to beat another five games, including England in the final match of the tournament.
Italy's impressive performances stretch beyond the Euro 2020. In fact, Italy is without a single loss since September 10, 2018.
What's surprising is that before that, they were struggling a lot. In fact, they failed to qualify for the 2018 World Cup, which was their biggest failure since 1958.
So, what happened? How did Italy turn from a loser to a winner in a relatively short period? Two words – Roberto Mancini.
He's had quite an illustrious career calling the shots from the sidelines, after all.
770 Games Coached
423 Wins
194 Draws
153 Losses
1,332 Goals Scored
May 14, 2018, marked the beginning of a new era of Italian soccer. That's when Mancini became the manager of the Italian national team. With him in charge, Gli Azzurri have won 28 of the 39 matches.
It's obvious that Mancini would like to continue his amazing run, for which, he's decided to take his very best players with him on the trip to Switzerland.
All the usual suspects are there – Gianluigi Donnarumma, Marco Verratti, Jorginho, Ciro Immobile, and others.
With those players on the pitch, Italy looks capable of beating any team anywhere. That said, beating the Swiss in Switzerland should be too much of a challenge for them.
Best Bets for World Cup Qualification Games on September 5, 2021
United States to Beat Canada
1.57
Brazil vs. Argentina Over 2.5 Goals
2.20
Italy to Beat Switzerland
1.90
The odds of 1.57 look pretty good, knowing how superior United States player are to those wearing Canada's jersey. If that's not good enough for you, I say go with United States -1.5. The Americans should be able to win this match by at least two goals difference.
My second pick is the one involving Brazil and Canada. Although I think Messi and his buddies will win this, I also think goal betting would be a better option. The thing is, with Messi on one and Neymar on the other side, we're likely to see plenty of goals.
Finally, the odds of Italy beating Switzerland are 1.90, which is a fantastic value in my opinion. The European champs should have no problems winning, but if you don't trust them, maybe go with this double chance bet – Italy/Draw.
Want to bet on the World Cup qualifiers, but aren't sure how? Get started with this detailed guide on how to bet on soccer.
AUGUST
Sportsbook of the Month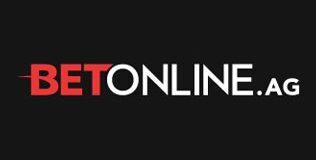 Welcome Bonus
50% up to $1,000
Read Review
Visit Site