Predictions and Betting Tips for Pacquiao vs. Ugas – August 21, 2021

Errol Spence's withdrawal from his super-fight with Manny Pacquiao was a kick in the teeth for us all.
But as one door closes, another opens. Stepping in through that open door is Yordenis Ugas, who will be confident of a betting upset at the T-Mobile Arena in Las Vegas on August 21.
I'll be looking at the odds Pacquiao vs. Ugas and considering if there is value on the Cuban beating legendary "Pac-Man. The WBA (Super) welterweight champion knows a win over one of boxing's greatest fighters of all time would catapult his name to new heights.
Fire up your notepad and prepare for some pointers on how to wager on this fight. I have provided my top betting tips for Pacquiao vs. Ugas below and will be backing it all up with some insight, analysis, and best bets.
Let's get going.
Predicting Pacquiao vs. Ugas
Winner: Manny Pacquiao
Method of Victory: Decision
Let's start off with my prediction for Pacquiao vs. Ugas.
As you can see, I'm going for a win for Pac-Man on points. While some bettors might be under the impression that the icon of the squared circle is a clinical finisher, it's clear that he is not. Pacquiao has just two stoppage wins in over eleven years.
The veteran finished Miguel Cotto by TKO in November 2014, with his July 2018 TKO over jumped-up 140-pounder Lucas Matthysse sitting alongside eleven decision wins from his last 13 victories.
Ugas has four losses on his record, with all of them coming by way of decision. This will explain the reasons behind my Pacquiao vs. Ugas prediction.
Odds for the Pacquiao vs. Ugas Fight
Manny Pacquiao to Win
-300
I've taken the odds for Pacquiao vs. Ugas from the BetUS sportsbook.
There was never any doubt in my mind that Pacquiao's odds would be around this figure. But it's still worth underlining the fact that it's a tougher fight than some expect.
Ugas (26-4, 12 KOs) was upgraded to "Super" status when Pacquaio (62-7-2, 39 KOs) was stripped of the title for inactivity earlier this year.
Anyone thinking he is coming into this one cold, however, should think twice. The man known as "54 Milagros" was set to fight Fabian Maidana on the undercard of Pacquiao-Spence, only for Maidana to also pull out on the 11th hour.
If you were unaware of those circumstances, the odds for Ugas to beat Pacquiao might look a little more appealing to you. Both men have trained for different opponents, but both guys have also come through full camps.
Betting Analysis for Pacquiao vs. Ugas
These two will be keen to take things into the center of the ring from the first bell.
Ugas stands at 5'9″ and with a 69″ reach to Pacquiao's 5'6″ and 67″ span. Unlike Spence, Ugas is an orthodox fighter, and Pacquiao will have dedicated his training camp to sparring lefties.
Both Pacquiao and Ugas are aggressive fighters, but neither have great knockout-to-win ratios. Ugas has five stoppages from his last ten wins and just 12 from 26 overall. Additionally, most of those stoppages have come against opponents nowhere near Pacquiao's level.
Betting on Pacquiao to win by KO/TKO should be avoided here. Ugas has never been stopped, and I don't see that changing on the night.
Likewise, the odds for Ugas to win by KO/TKO might look appealing (+400), but I'd pass. Pacquiao has been stopped three times as a pro in a career that began all the way back in January 1995.
The first came when he was 17, while the second was at the hands of the powerful Thai, Medgoen Singsurat. The most famous and last of his stoppage losses came at the hands of Mexican great Juan Manuel Marquez.
This fight has "decision" written all over it. So, in order to maximize your profit margin, eliminate gambling on the stoppage for either man.
I'd also pass on Pacquiao on the moneyline. Conversely, if you're betting Ugas, take him to win by decision.
Top Betting Tips for Pacquiao vs. Ugas
I covered both Pacquiao and Ugas' knockout ratios a little earlier.
Thus, I don't see a stoppage as a viable bet for either man. Therefore, my top picks for Pacquiao vs. Ugas are focused on a decision.
It's a tough bout for both men, but one that I ultimately back Pacquiao to see through. Although he has been inactive since his impressive win over Keith Thurman in July 2019, he has been training and tending to the obvious problems that come with age.
Ugas knows that an opportunity of a lifetime has fallen on his lap. If he is to gain more respect, as well as a potential major payday against the likes of Errol Spence or Terence Crawford, he has to grab it with both hands.
The key to this fight will be just how much Pacquiao has left to offer. At 42, will the signs of decline be obvious?
Yes, the Cuban can win what should be one of the top fights to bet on in August. But how? What makes it interesting from a betting perspective is how he beats Pacquiao, given that the Filipino legend will not respect his power.
If Pacquiao still has the footwork and the energy, he should take this one by no more than 8-4 on the cards.
Top Bet: Pacquiao to Win on Points (+105)
Safest Bet for Pacquiao vs. Ugas: Fight to go to Decision (-188)
More Advice for Betting on Pacquiao vs. Ugas
I'd recommend keeping your bets to an absolute minimum in this fight.
It's no coincidence that my top tips for Pacquiao vs. Ugas suggest placing just two bets on the night. I don't see a stoppage, which removes the KO/TKO and rounds betting markets.
Other Pacquiao vs. Ugas props, such as the Over/Under markets, are probably not going to get you much better odds than backing the fight to end in a decision. That wager means, regardless of who wins, you get paid.
But if you're confident that Pac-Man beats Ugas, take him to win by decision.
My final piece of advice for your Pacquiao vs. Ugas bets is to compare the odds to find the best prices on the top sportsbooks and apps. Check them out below.
Enjoy the fight!
AUGUST
Sportsbook of the Month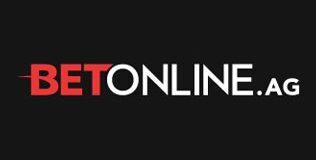 Welcome Bonus
50% up to $1,000
Read Review
Visit Site