Predictions and Best Bets for WWE Hell in a Cell 2020

The next big event for wrestling fans is WWE Hell in a Cell 2020 that is scheduled for October 25. Some of the organization's biggest stars are expected to fight and at least several championship belts are likely to change their owners.
I expect to see seven or eight matches and most of them will be for a title. That opens the door to plenty of opportunities to make some money, so I'm sharing with you my WWE Hell in Cell predictions and best bets.
The odds of the top WWE betting sites are already up and you could check them by visiting one of the following recommended sportsbooks.
This post includes recommended wagers based on the latest prices and the reasoning behind my predictions. Since the card will certainly grow, I will make sure to add more WWE Hell in a Cell 2020 betting picks when I see valuable opportunities.
Drew McIntyre vs. Randy Orton Prediction
I can only assume that the fans love the feud between these two if the WWE is happy to give it another go. Drew McIntyre already defeated Randy Orton twice at SummerSlam and Clash of Champions to retain the WWE Championship.
The belt will be on the line again and it's hard to predict this one. Another victory for McIntyre should put an end to the rivalry once and for all because I see no point to continue after three straight wins for the Scottish wrestler.
That's why I'm more inclined to go with Orton here. If the veteran is successful, that could open the door for another fight down the line. It would also give McIntyre a proper rival which is what every wrestling star needs.
Prediction: Randy Orton to win
Roman Reigns vs. Jey Uso Prediction
I'm not sure why the WWE decided to give this clash another go. I don't think that the fans love it and I believe that Roman Reigns could be facing a more popular opponent. I guess the organization is still wondering what to do with him, so it's Uso once again.
The defending WWE Universal Championship holder already beat the same foe at Clash of Champions and that was supposed to end the feud. However, Jey Uso refused to acknowledge Reigns as his tribal leader and that led to another clash that's going to take place at Hell in a Cell 2020.
I can't find a single reason to back the contender here and I expect another victory for Roman Reigns on October 25.
Prediction: Roman Reigns to win
Bayley vs. Sasha Banks Prediction
The former "Golden Role Models" were best friends for a while, before the WWE decided to change their storyline dramatically. Bayley and Sasha Banks are rivals now, and they will fight for the SmackDown Women's Championship during Hell in a Cell 2020.
The betting sites favor Sasha Banks in the upcoming clash and one of the possible reasons is that Bailey's about to complete 365 days or a full as the champion. If her opponent stops this landmark, it would open the door for long feud between the two superstars.
I believe that's a solid argument and it's good enough for me to back Sasha Banks in the upcoming clash.
Prediction: Sasha Banks to win
Jeff Hardy vs. Elias Prediction
Two men that are looking for "Universal Truth" are about to face each other during 2020 Hell in a Cell. Elias was presenting his musical album when Jeff Hardy joined the show and tried to attack him with a guitar.
The feud between the two will escalate with a WWE Hell in a Cell 2020 clash and it's hard to predict what's going to happen here. I believe that the organization might want to prolong this at least a little while longer.
That leads me to think that Jeff Hardy could be the one winning the upcoming clash. That would likely lead to another encounter between the two music lovers somewhere in the near future.
Prediction: Jeff Hardy to win
Sami Zayn vs. Otis Prediction
In another title clash during WWE's Hell in a Cell 2020, Sami Zayn will have to defend his Intercontinental Championship versus Otis. It's an interesting development after the contender won Money in the Bank earlier this year.
That would normally open the door to the World Championship, but the organization might have decided that Otis is not ready to go there. That's why meeting with Zayn and winning the less prestigious belt might be the best approach for his storyline.
On top of that, that leaves the door open for a potential rematch in the future, if the WWE decides that the feud could benefit the wrestlers' development.
Hell in a Cell Picks and Best Bets
It's time to look at my betting picks for Hell in a Cell 2020 before I explain my reasons for each in more detail. You won't see of all my predictions transformed into bets because I'm looking for the best value. If the price is too short, I won't go for it.
Also, make sure to come back because the list with best bets will grow as new matches are added to the show's card.
Randy Orton to beat Drew Mcintyre; +100
Randy Orton to Beat Drew McIntyre
I see no reason for the WWE to run this one again with the same result. Drew McIntyre already beat Randy Orton twice in the previous two big PPV events and the organization keeps booking the match for the WWE Championship.
That's enough of a reason for me to expect a different outcome. A victory for the veteran will allow the WWE to continue this feud and milk it further. It opens the door to more huge fights in the future and the price of +100 for Orton is solid enough.
Get the Best Odds for Hell in a Cell 2020
If you are going to bet on WWE Hell in a Cell 2020, I highly recommend you to shop around for the best odds. The prices of the top sites usually are different, so you can gain more value if you spent some time looking at the different offers.
The sportsbooks I listed at the beginning of this post are an excellent starting point or you could visit our top-rated WWE betting sites.
I also have prepared a post dedicated to the latest WWE Hell in a Cell betting odds. It features the latest prices for all matches on the card and I will keep it updated until the show starts, so every new fight will be added shortly after the WWE announces it.
AUGUST
Sportsbook of the Month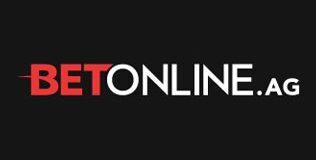 Welcome Bonus
50% up to $1,000
Read Review
Visit Site