Predictions and Best Bets for UFC Vegas 34

The next UFC card is set for Saturday, August 21, at the APEX in Las Vegas.
I've put together my thoughts on the headline bout between Jared Cannonier and Kelvin Gastelum, as well as predictions for UFC Vegas 34 as a whole.
You probably know the score with Fight Night cards by now. Sometimes they can be very low on quality, and at other times, they are choc-full of talent. This card is comfortably leaning toward the positive side of things, with some awesome bouts that will provide great wagering opportunities.
Keen to get stuck into my UFC Vegas 34 predictions? Let's do it.
Jared Cannnonier vs. Kelvin Gastelum
Before I get into my Cannonier vs. Gastelum prediction, allow me to say this — what a matchup.
This headline bout features two of the most exciting middleweights on the planet, and I'm expecting an all-out war. These two will be looking to decapitate each other from the get-go, so expect absolute violence.
Cannonier, 37, is coming off a loss to Robert Whittaker in his last fight. The former champion was in scintillating form that night, picking up a decision win that deprived the American of the next shot at Israel Adesanya's middleweight title.
Before that fight, "The Killa Gorilla" smashed through David Branch, Anderson Silva, and Jack Hermansson in his first three bouts at middleweight. I've seen predictions for Cannonier vs. Gastelum favoring the hard-hitting former heavyweight (yes, you read that right) to deal with his man in style.
| | | |
| --- | --- | --- |
| Jared Cannonier | Tale of the Tape | Kelvin Gastelum |
| 13-5 | Professional Record | 15-7-0-1 (NC) |
| 9 | KO/TKO | 6 |
| 5'11 | Height | 5'9 |
| 77.5″ | Reach | 71.5" |
| Orthodox | Stance | Southpaw |
| 37 | Age | 29 |
Although it feels as though he has been around forever, Gastelum won't turn 30 until October.
At one time, the punchy southpaw was considered among the welterweight elite. But five losses from his last eight bouts have put the winner of The Ultimate Fighter 17 middleweight tournament under major pressure.
Defeats to Israel Adesanya, Darren Till, Jack Hermansson, and Robert Whittaker sit alongside a win against Ian Heinisch in his last five.
The odds for Cannonier vs. Gastelum favor the older man. But we have seen movement in those odds, with Cannonier shortening to -146, having been as wide as -210 when the markets opened. I do believe the current odds are a fair reflection of the fight.
If Gastelum turns up fit and confident, I believe he has the style to outstrike his man to victory. A very dangerous boxer in the pocket, the keys to him winning are getting into his rhythm and setting up those bombs with his leg kicks.
Although he is the smaller man in this fight, he is the better mover. His southpaw boxing has caused problems for taller, rangier right-handers in the past, and I believe he will catch Cannonier with tricky shots from clever angles.
Prediction: Gastelum by Decision
Clay Guida vs. Mark Madsen
Talking of guys that have been around forever…
When a young Guida lost his MMA debut at Silverback Classic 17 in July 2003, he would have probably laughed in your face if you told him he'd be fighting for the UFC over 18 years later. But, here we are.
At 39, "The Carpenter" cannot be too far away from retirement. But as long as he's still winning fights, he's going to carry on.
In his last bout against Michael Johnson, I picked Guida at almost +300 to win. He made some readers a lot of money that night. But my UFC Vegas 34 predictions aren't going to be as favorable to the veteran.
2016 Rio Olympics silver medalist, Madsen, comes into this fight with a record of 10-0. But before you fawn over that, it's worth pointing out that he is 2-0 in the UFC, with the other wins coming at European level.
Still, my prediction for Guida vs. Madsen goes in favor of "The Olympian," who should have what it takes to win this fight. Providing he doesn't sit in the pocket and look to trade with Guida, his wrestling should be strong enough to grind the rounds.
Prediction: Madsen by Decision
Chase Sherman vs. Parker Porter
Next up in my predictions for UFC Vegas 34 is a heavyweight clash on the main card.
Chase Sherman comes into this one with the better record at 15-7 and 6-6 in the UFC. A loss to the promotion's former heavyweight champion, Andrei Arlovski, was the last time we saw him in action.
Although he's far from an elite heavyweight, Sherman surely has more to him than his opponent. He has more pop to his shots and is just about the superior fighter in most aspects that will matter in this bout.
Porter isn't a bum by any means. He is 1-1 in the UFC, having gone 10-5 in various promotions before signing a contract for the Las Vegas-based promotion last year. He is coming off a win over Josh Parisian in November and will fancy his chances here.
The odds for UFC Vegas 34 make him a clear underdog, and I don't disagree. He will find himself in trouble from the get-go, and I think there is a strong chance he could suffer the fifth first-round stoppage of his career.
Prediction: Sherman by KO/TKO
Vinc Pichel vs. Austin Hubbard
When it comes to difficult picks for UFC Vegas 34, you might consider this among the toughest of them all.
I disagree. If Pichel can get off to a good start, he has the style that could lead to a very dominant performance.
The clear factors in this fight are Pichel's age (38) and Hubbard's tendency to be outclassed by grapplers. If Hubbard can find a way to keep the older man pinned back with well-timed jabs and leg kicks, he could win this fight. But his lack of power might be a problem.
Although he is almost ten years younger than his opponent, Hubbard doesn't really have a whole lot more going from him in this fight. Against Davi Ramos, Mark Madsen, and Joe Solecki, his weakness on the ground was exposed. More than that, he's pretty much become a target for grappling-heavy guys.
Even with Pichel being close to the end of his career, it's a terrible matchup for Hubbard. The BJJ blackbelt might even score his first submission win in this fight, so I'd recommend taking a shot, given the price is as high as +575 on the best apps for betting on MMA.
Prediction: Pichel by Submission
Alexandre Pantoja vs. Brandon Royval
The last of my UFC Vegas 34 predictions for the main card focuses on what is bound to be an awesome scrap.
Pantoja has the better resume of the two, which includes a win over incumbent UFC flyweight champ Brandon Moreno. He is coming off a win over Manel Kape and has an overall record of 23-5, with all losses coming by decision.
Former LFA flyweight champ Royval is a really exciting fighter to watch. He is 12-5 in MMA, with a record of 2-1 in the UFC. Having submitted both Tim Elliott and Kai Kara-France, Royval was close to a shot at the title shot before being stopped by Moreno in November.
This is a really interesting bout that could rival the main event for the Fight of the Night honors.
There are clear pathways to victory for both men, but I believe Pantoja is the more skilled fighter with a wider array of weapons.
Royval loves to work off his back and is very dangerous when the fight hits the mat. But his opponent should be too defensively sound and smart in the exchanges to play into his hand.
I think we could see a late stoppage for "The Cannibal."
Prediction: Pantoja by KO/TKO
Prelims Predictions for UFC Vegas 34
Saldana to Beat Lingo by Decision
Kelleher to Beat Pilarte by KO/TKO
Malecki to Beat Nunes by Decision
Knight to Beat Cherant by KO/TKO
Bahamondes to Beat Roberts by KO/TKO
Jones to Beat Martinez by KO/TKO
Palatnikov to beat Brahimaj by KO/TKO
Going by these UFC Vegas 34 predictions, the prelims card will see a lot of stoppages.
The order of the fights is subject to change, so we could see one or two of these bouts replace the existing schedule of the main card. Nonetheless, I think we will see many KO/TKO wins on the night.
There are some top fights on the Cannonier vs. Gastelum prelims to bet on, too. If you're looking to gamble on my picks, make sure to check out the prop markets for a bit more value.
If you're new to wagering on the fights, I'd advise reading our guide to betting on the UFC. You'll pick up some very valuable information in that guide.
Moving on, let's see what top picks for UFC Vegas 34 look like.
Best Bets for UFC Vegas 34
Knight to Win (-220)
Sherman to Win (-190)
Pantoja to Win (-163)
The odds for UFC Vegas 34 as a whole show how competitive this card is.
There are no major betting favorites or significant standouts. However, I'm drawn to these three fighters, and they are my top bets for the night.
William Knight should get the win over Fabio Cherant. I'd back him for the TKO at +115 if you're not sold on the moneyline odds. Knight has the power to end this one, so it's worth considering.
The second of my top UFC Vegas 34 picks is Sherman to beat Parker Porter. As I discussed in my prediction of the fight above, he is the better of the two and has more power. I simply see his pop being too much for Porter to handle.
Finally, I'd recommend taking a punt on Pantoja to beat Royval on the moneyline. The Cannibal has a few viable ways to win this fight, so I'd pass on the method of victory props this time.
Recommended Sleepers for UFC Vegas 34
Pichel to Win by Submission (+575)
Bahamondes to Win by KO/TKO (+325)
Gastelum to Win by Decision (+280)
I'm sticking with my top UFC Vegas 34 pick for Cannonier vs. Gastelum.
That is, of course, a decision win for the 29-year-old. It's going to be one hell of a fight, with blood almost certain to be spilled. But while both guys can crack skulls, they also have solid chins; thus, I think it will go the distance with Kelvin's hand being raised after five rounds.
Bahamondes to beat Roberts by KO/TKO is very attractive at +325. Roberts does have a questionable jaw, and I can see his opponent testing it and finding success with a well-timed shot.
Finally, Pichel to beat Hubbard by submission is worth pocket change at +575. The BJJ blackbelt could end his run of no wins by sub on Saturday night, especially with Hubbard's poor form against grapplers.
More Betting Advice for UFC Vegas 34
Before I leave you to ponder my picks and predictions for UFC Vegas 34, I have a couple more things to add.
This card should feature a fair few stoppages, so it's going to be tempting to peruse the latest UFC betting markets. Exercise caution with some of the fights, as the moneyline would be a better option in some cases. Pantoja vs. Royval being the perfect example.
Finally, you might be looking for more picks, predictions, and fight previews for UFC Vegas 34 and the other fights coming up. If so, you can get your hands on additional insight and recommended bets below.
AUGUST
Sportsbook of the Month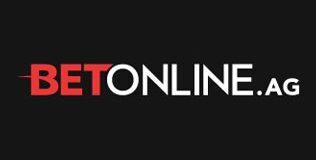 Welcome Bonus
50% up to $1,000
Read Review
Visit Site