Predictions and Best Bets for All Bouts at UFC Fight Night: Hermansson vs. Vettori

I guess you're looking to bet on UFC Fight Night: Hermansson vs. Vettori this Saturday, December 5?
Of course, you are. Well, I'm here to help you with that. So make yourself comfortable as I have pretty much everything you are going to need to give yourself the best chance of making money on the fights.
I have laid out my predictions for Hermansson vs. Vettori and all of the other fights on the night. This involves predicting who wins the fight, how, and a brief explanation of why.
More than this, I'll reveal my best bets and sleepers for UFC Fight Night: Hermansson vs. Vettori. I will, of course, be providing the odds for all of these bets. Just keep in mind that you can find more odds for the fights on our recommended UFC betting sites. That is if you don't like the look of my picks.
But why not take a look before you go rushing into things?
Let's start with my prediction for Hermansson vs. Vettori.
Hermansson to Beat Vettori by Submission
I'm looking forward to watching Jack Hermansson vs. Marvin Vettori.
This is a solid matchup, albeit one that was put together at the last minute. Will this affect Vettori, who has little time to prepare for a five-round fight? Or could it throw a spanner in Hermansson's works, given that the Italian is his third scheduled opponent for this date?
In my Hermansson vs. Vettori betting preview, I touched upon the importance that cardio will play in this fight. Thus, I believe Hermansson will have the advantage.
I'm sticking with my initial prediction of Hermansson via submission.
Saint Preux to Beat Hill by Decision
Ovince Saint Preux slammed Alonzo Menifield to the canvas with a one-punch KO back in September.
It was OSP's return to light heavyweight following a strange heavyweight scrap with Ben Rothwell. Which he lost. By not really doing much at all.
Well, he's back in the win column and looking for his first streak since 2017.
Opposite him will be the super-confident Jamahal Hill, who takes a perfect record of 8-0 into the cage. Hill, a graduate of the Contender Series, clearly fancies his chances of a big win.
I don't, as explained in my betting preview for Saint Preux vs. Hill.
Santos to Beat De La Rosa by Decision
There's Valentina Shevchenko. Then, there's the rest of the women's flyweight division.
At this point, Shevchenko is miles ahead of the pack. Still, she needs to be fed opponents. I don't see either of these two getting a shot at the Russian's title, so it's more of a formality than anything else.
Montana De La Rosa is 25 and has lots of time to develop. But she's not the most well-rounded fighter on the roster. Her opponent, Taila Santos, is fairly solid, but once again, is nothing special.
I don't think this fight will be much of a spectacle. But I expect Santos to grind out a decision victory.
Dolidze to Beat Arte by KO/TKO
Roman Dolidze looked solid in his UFC debut, finishing Khadis Ibragimov in just one round back in the summer.
That took his record to 7-0 in MMA and set him up with an interesting opponent in John Allan Arte.
Arte, like Dolidze, has been popped for performance-enhancing drugs in the past. Both men are, we can only hope, clean this time around. Whether that affects their performances on the night remains to be seen.
Dolidze is a strong grappler with a big pop to his shots. He is fresher and hungrier than Arte and should run through him on the night.
I'm taking Dolidze by way of KO/TKO.
Evloev to Beat Landwehr by Decision
This fight should be a lot of fun.
Movsar Evoloev and Nate Landwehr will be turning up to cause absolute chaos in the cage this Saturday night. These two have styles that could very well make this one the fight of the night. If you're still learning how to bet on UFC fights, this might be the best place to start.
Evloev is an all-action fighter that is so hard to stave off. He fights a high-pressure game, backing his toughness and durability while imposing himself on his opponent.
Landwehr is all fire and guts and will be looking to exchange with the Russian on the feet. He might be susceptible to Evloev's takedowns, however, and I think this will be where the fight is won.
I'd love to see this one turn into an all-out war, but I have a feeling that Evloev might opt to control the course of the action and grind out a win.
Villante to Beat Collier by KO/TKO
Gian Villante and Jake Collier could get messy.
Neither of these two heavyweights looked great last time out and will be hoping for better performances on Saturday night. But the nature of these types of fights in the heavyweight division usually makes for hail mary shots and scrappy exchanges.
If I am right about this one, it will be Villante who makes his mark on the fight. Although he is far from the most athletic heavyweight, he has more about him than Collier.
I'll take Villante by KO/TKO.
Leavitt to Beat Wiman by KO/TKO
Matt Wiman is an old warhorse of the game.
Clearly approaching the end of his career, the 37-year-old isn't going to be fighting for the lightweight strap any time soon. But that won't prevent him from putting in a big performance.
But against the youth and energy of Jordan Leavitt, will that be enough?
I don't think so. Wiman left the UFC in 2014 and returned with two losses last year. He's going to struggle against Leavitt's striking and could be out of there before the 2nd round.
Flick to Beat Durden by Submission
An interesting scrap at flyweight sees Jimmy Flick take on Cody Durden.
Flick is an impressive grappler with questionable defense on the feet. Durden is a decent striker with questionable submission defense.
I guess we'll find out more about these two on the night, but I'm confident that there will be more to discuss about Flick's performance than Durden.
I'll take Flick by submission.
Topuria to Beat Jackson by Decision
I was raving about Ilia Topuria prior to his impressive UFC debut victory over Youssef Zalal in October.
Needless to say, I'm excited to see how he gets on in his sophomore fight in the promotion. The Spanish-Georgian is a very athletic dude with crazy submission skills, and impressive striking and will take the fight to Damon Jackson.
Jackson is a fighter that will punish you if you make a mistake, however. So Topuria will have to be careful not to walk into any traps.
With that said, I think he's smart enough to get the job done on the cards.
Benitez to Beat Jaynes by Decision
Gabriel Benitez vs. Justin Jaynes might come down to who can find their feet first.
Benitez is chasing his first win at lightweight. In fact, he hasn't won a fight in over two years, so this is a good opportunity to change that.
Against Jaynes, a tough but limited fighter, Benitez will be looking to close his opponent down. That means finding range and outworking "Guitar Hero" to a decision victory.
Smolka to Beat Quinonez by Decision
Anoher potential barnstormer, Louis Smolka vs. Jose Quinonez, is also a tough bout to call.
Both guys are always keen for a scrap. Given that they are not exactly the most defensive aware fighters, you are likely to meet, that could lead to fireworks inside the Octagon.
I'm backing Smolka to get the early momentum and ride Quinonez's back to a unanimous decision.
Best Bets for UFC Fight Night: Hermansson vs. Vettori
That's my predictions for UFC Fight Night: Hermansson vs. Vettori in the bag.
Now it's time to look at the best bets for the Hermansson vs. Vettori card, as well as a few sleepers that could make you some money on the fights this Saturday.
Here we go.
Top Picks
Hermansson to Win +115
Ovince Saint Preux to Win +135
Roman Dolidze -200
Hermansson to Win (+115) is a great bet.
I was surprised to learn that the Swede was the underdog in this fight, as he is a better fighter. Not only does he sit #4, a full nine places ahead of Marvin Vettori in the official UFC middleweight rankings, but he also has more to him.
Plus money odds for Hermansson in this fight? Thank you very much.
Ovince Saint Preux to Win (+135) is another bet to consider.
Saint Preux is coming off an annihilating knockout of Alonzo Menifield, who was one of the fighters tipped for big things in the light heavyweight division.
Sure, Hill looks good, but he also looks inexperienced compared to Saint Preux. And that should not go unpunished.
I also Roman Dolidze (-200) to get the job done.
Dolidze should have too much power for his opponent on the night. If he turns up in a similar fashion to how he dealt with his previous opponent, he could be in for a really short shift.
Perhaps short enough that you'll be betting on UFC 256, wondering how he made it on to the card with such a short turnaround.
Top Sleepers
Jack Hermansson to Win in Round 5 (+2500)
Ovince Saint Preux by Submission (+300)
Gian Villante to Win in Round 1 (+300)
I like the look of Jack Hermansson to Win in Round 5 (+2500).
This is definitely a bet that could make us very happy indeed. Given Hermansson will be looking to take advantage of any cardio issues encountered by Vettori, he will be playing the long game.
It's not beyond logic to suggest that Vettori could run out of steam in the fifth, gifting "The Joker" the opportunity to land a late submission.
Ovince Saint Preux by Submission (+300) is another UFC Fight Night: Hermansson vs. Vettori sleeper worth looking at.
Saint Preux is the more experienced of the two. More than this, he has a very nasty submission game that I think could catch Hill out.
At +300, OSP by submission is a good bet.
Gian Villante to Win in Round 1 (+300) is another good sleeper for Saturday.
Villante is no Francis Ngannou, but Collier's chin is suspect. More than this, he just doesn't look like the type of athlete that can stick around the promotion for much longer.
Villante to win in the first round gets you odds of +300.
More Sports to Bet on This Weekend
I hope you've got a better picture of the best bets for UFC Fight Night: Hermansson vs. Vettori, and that my predictions have helped you nail your wagers.
Although this card is a tad mediocre in terms of star power, there are a few fights that will be more than worth tuning in for. Hermansson vs. Vettori and Saint Preux vs. Hill are definitely the best of the bunch.
But there is more sport coming our way this weekend. So if you fancy more betting content to mull over, head over to our picks section for the latest predictions and best bets for everything from football to golf.
Of course, we also have a major boxing match this Saturday. You can find a betting preview for that below.
Enjoy the fights!
September
Sportsbook of the Month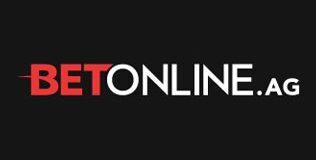 Welcome Bonus
50% up to $1,000