Predictions and Best Bets for UFC Fight Night: Thompson vs. Neal (December 19, 2020)

Betting on UFC Fight Night: Thomspon vs. Neal is going to feel a little weird.
Why? Because it's the final UFC event of 2020. The last fight card in the strangest year the world of MMA has ever encountered. Do we celebrate that or let it creep on by like a scorpion in a sauna.
Well, I'm not sure whether to lament or rejoice about the (almost) twelve months gone by. But at the same time, I'm excited about the fights coming up this Saturday. So yes. Let's rejoice!
Below, you will find my predictions for all UFC Fight Night: Thompson vs. Neal bouts. And when you've fone through those, you will be greeted by my best bets for UFC Fight Night: Thompson vs. Neal and a few big-money sleepers.
Enjoy!
Thompson to Beat Neal by Decision
Stephen "Wonderboy" Thompson is now 37 years old. It might be time to drop the cage name.
But despite Thompson's advanced age, he is still one of the best strikers to have ever graced the sport of MMA. And it is this technical proficiency that could end up being too much for the talented Geoff Neal to handle.
Neal is a smart welterweight with a good understanding of distance and range. He has power on his side and is very exciting to watch. Still, Thompson is the better striker and has an excellent defensive awareness that will make it really difficult for Neal to find his range.
Closing the year with a BANG ?

? @WonderboyMMA vs ? @HandzOfSteelMMA

[ #UFCVegas17 | Saturday on #ESPNPlus ] pic.twitter.com/W8rraIKFNg

— UFC (@ufc) December 14, 2020
At 30, Neal has seven years on Thompson. But he doesn't have the experience of five-round fights. More than this, there are questions about his gas tank.
I'll take Thompson by unanimous decision.
Aldo to Beat Vera by Decision
Jose Aldo once ruled over the UFC featherweight division with an iron fist.
But losses to Conor McGregor, Max Holloway, and Alexander Volkanovski persuaded "Scarface" that life at bantamweight would be a more prosperous one. Things haven't quite gone to plan as of yet, but Aldo is still plugging away.
In Saturday's co-main event, Aldo squares off with the tough Marlon Vera. The Ecuadorian will be full of beans having beaten Sean O'Malley in August, and will see this fight as the pathway to the top five of the division.
But Aldo should be too much for Vera, who will drop a unanimous decision loss to the former king of 145.
Williams to Beat Pereira by KO/TKO
What a crazy fight this should be.
If matchmakers are looking to entertain, Michel Pereira vs. Khaos Williams makes perfect sense. These two are real livewires with a penchant for brutality, and I'm sure that I am not alone in picking this one out as the most likely fight of the night candidate.
Pereira has pop as well as a dangerous submission game. He is the more technically gifted of the two, but Williams gets the nod when it comes to power. Given Pereira's propensity for finding himself in sticky situations, Williams by KO/TKO sounds like a good bet.
Although I'm tempted to go for Pereira by submission here, I'll take Williams to earn an early stoppage on the feet.
Moraes to Beat Font by KO/TKO
Marlon Moraes is itching to get himself back into the front of the line for a shot at Deiveson Figueiredo's bantamweight title.
In order to do that, Moraes will have to see off the rangy Rob Font this Saturday. Something that is much easier said than done.
Font is a tricky customer, but someone that Moraes should have the answers for. Providing he can find a way inside that long reach, he could land some devastating shots to take Font out of there inside the first couple of rounds.
I'll back Marlon Moraes to win by KO/TKO.
Tybura to Beat Hardy by Decision
It's crazy to be entertaining the prospect of a points victory in a fight between these two powerful heavyweights.
And as much as I would love to believe that Tybura and Hardy put on an absolute tear up in the cage, I strongly suspect this could be a little bit of a letdown. Instead of an exciting fight that ends in a devastating finish, I believe Tybura gets the nod on the judges' scorecards.
Although Hardy is the nippier and more dynamic of the pair, Tybura has the experience, the better resume, and the nous to win in any way possible.
While I would welcome being wrong about this fight being a little boring, I have to go with Tybura by decision.
Pettis to Beat Morono by Decision
Anthony Pettis' resume reads like a murderer's row.
And while his record is checkered more than anything in recent times, he has still fought nothing less than high-level fighters over the past ten years.
Alex Morono's resume looks very light in comparison. Pettis is the best he has ever faced, and I think that will show this Saturday night. He will be up against it when he meets "Showtime," despite the former UFC lightweight champion being passed his best.
I'll take Pettis by unanimous decision.
More UFC Fight Night: Thompson vs. Neal Predictions
I'm looking forward to Belal Muhammad vs. Dhiego Lima.
Mostly to see if Muhammad can improve his record to 18-3 on the night. Which, he should.
I don't see Lima having the goods to deal with Chicagoan's all-around skills. So, I'll take Muhammad by way of a comfortable decision.
Sijara Eubanks vs. Pannie Kianzad should be a fun fight.
Kianzad is looking to make it three from three following decision wins over Jessica-Rose Clark and Bethe Correia. She faces a tough test in Eubanks, who is 2-3 from her last five.
Kianzad by decision is the best bet in this fight.
Deron Winn vs. Antonio Arroyo is another interesting one.
On paper, Arroyo should be far too much for Winn to handle. Standing at 6'3″, he enjoys close to a full foot in size over Winn at 5'6″. The Brazilian's submission game is all wrong for Winn, and his striking will be hard to deal with/
If I'm being specific, I'll Arroyo by standing guillotine. But in betting terms, Arroyo by submission.
Aiemann Zahabi vs. Drako Rodriguez pits a 1-2 UFC fighter against a recent Contender Series graduate.
Rodriguez, however, seemingly has more advantages in his favor. And while he might be tempted to engage in a firefight on the feet, it's his submission game that will certainly come in very handy against the Canadian.
I'll take Rodriguez by submission.
Tafon Nchukwi vs. Jamie Pickett should be spectacular.
Both guys have made it to the UFC via the Contender Series, but it is Nchukwi that comes with massive potential. We already know that the 4-0 Cameroonian is a monstrous puncher, but will he save his most devastating performance for his UFC debut?
I think he will. I can't see this fight getting out of the first round, with Nchukwi winning by a brutal KO.
How do you see Rick Glenn vs. Carlton Minus going?
I believe that there is potential for Minus pulling off the shock here, but I can't go against Glenn. He is the better fighter of the two, with a better resume.
I'll take Glenn by way of decision.
Best Bets for UFC Fight Night: Thompson vs. Neal
That's a wrap for my Thompson vs. Neal predictions.
Now it's time to pick out the best bets and sleepers for UFC Fight Night: Thompson vs. Neal. These are the top wagers you can place on the final card of the year.
Let's get to it.
Top Picks
Nchukwi to Win -280
Pettis to Win -235
Arroyo to Win -155
Nchukwi to Win (-280) is a solid bet for anyone wagering on UFC Fight Night: Thompson vs. Neal this Saturday.
The African has phenomenal power. He has won all four of his pro fights, as well as his three amateur scraps, by KO/TKO. It looks highly likely that "Da Don" will add another this weekend, but taking him to win is the safer bet.
Pettis to Win (-235) makes sense because, well, he is the better fighter.
Although his fortunes have been a little lost of late, Pettis still has the jewels to cause significant damage to any opponent. Just ask the headliner on this card, Stephen Thompson, who suffered his first-ever knockout win in the sport at the hands of Showtime.
Arroyo to Win (-155) is a great price.
I cannot see how Winn can snatch a victory in this bout, with the Brazilian having too much about him to lose on the night.
Top Sleepers
Kianzad to Win on Points (+185)
Pettis to Win by KO/TKO in Round 2 (+1200)
Rodriguez to Win by Submission in Round 1 (+2000)
Kianzad to Win on Points (+185) is a great bet.
We know that Eubanks is harder to stop than an articulated truck. Kianzad does not have the type of power required to end this one inside the distance.
However, she does have the skills to win on points. And I believe that's what will happen this Saturday night.
Pettis to Win by KO/TKO in Round 2 (+1200) is worth a pop at this price.
I have seen some awesome bets on my favorite UFC sportsbooks today, but this has to be one of the very best of them all.
Pettis knocked Thompson out in the second. Oh, and four of his last six fights have ended in Round 2.
Rodriguez to Win by Submission in Round 1 (+2000) is well worth a dollar or two.
In terms of the odds to likelihood ratio, this is probably the best sleeper bet for UFC Fight Night: Thompson vs. Neal.
A whopping +2000 is the return you can expect for this bet.
And That's All for Now
And just like that, my UFC predictions are done for another year.
It's been a crazy one, right? 2020 has hit most of us like an overhand right from Francis Ngannou, and we're still suffering the effects of it all. But there have been some amazing moments in the UFC, and I will be compiling some of these on our UFC and MMA blog in the lead up to 2021.
We have some amazing fights on the boil in 2021. McGregor vs. Poirier 2 is undoubtedly the pick of them all, but make sure to keep an eye on the following champions as they move one step closer to super legendary status next year.
Enjoy the fights!
September
Sportsbook of the Month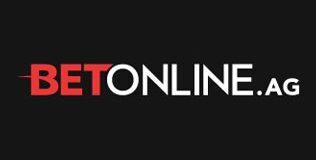 Welcome Bonus
50% up to $1,000