Predictions and Best Bets for UEFA Champions League Qualifiers – August 18, 2021

There are three very interesting UEFA Champions League matchups this Wednesday as teams enter the first leg of the final round of the qualification. Those that win in this round will get a ticket to the group stage of the tournament.
In turn, they will receive $18 million each from the UEFA, just for taking part in Europe's elite soccer competition. That seems like good enough of an incentive for everyone to give their best on Wednesday.
The matchups we will see that day are as follows.
Benfica (POR) vs. PSV (NED)
Malmo (SWE) vs. Ludogorets (BUL)
Young Boys (SUI) vs. Ferencvaros (HUN)
So, what should we expect from those games?
Keep reading to find out as I dissect all three matchups and get to my UEFA Champions League Qualifiers predictions and picks for August 18.
Benfica to Beat PSV
Although La Luz probably will not operate at full capacity in the Benfica vs. PSV game on Wednesday, you can be certain the home fans will create a fantastic atmosphere.
They always do, which seems to be doing wonders for Benfica's performances on the field. The team has lost only one home game in more than a year.
Benfica is, by far, the most popular soccer club in Portugal, with more than 250,000 registered members and an estimated 14 million fans around the world.
Beating PSV is not going to be easy, even with a deafening roar of Benfica's fans. It's because the Dutch have been playing fantastic soccer lately. Over the last couple of weeks, we saw PSV win six straight competitive games, beating such heavyweights as Ajax and Galatasaray.
What's even more impressive is that we saw PSV scoring a total of 17 goals in those six matches. That's almost three goals per game on average.
Knowing all this, I expect PSV to do well attacking-wise against Benfica. However, I don't think the Dutch can score enough to get a win.
Malmo and Ludogorets to Draw
You can never know what to expect from these two teams. Last week, Malmo went 1-0 down against Glasgow Rangers at a sold-out Ibrox Stadium.
To make things even worse, one of their players received a red card just before the halftime break.
What do you think happened next? No, Malmo didn't get hammered by the Rangers. In fact, the exact opposite happened. The Swedes turned the game around, getting a 2-1 win in the end.
Something similar happened with Ludogorets on the same day. The Bulgarian side was losing to Olympiakos at halftime but managed to take the game to penalties. They kept their nerves in the shootout, scoring every single penalty.
Now, they're facing a much easier challenge, but I'm pretty sure they're not going to act like the bigger team. Rather than taking control over the game, Ludogorets will probably let the Swedes attack. Their weapon of choice will be the counter-attack.
So, what is to be expected from this game? God knows what… Whichever of the three possible outcomes happens (1X2), it's not going to be a major surprise. Still, I do think the most likely outcome is a draw.
Young Boys to Beat Ferencvaros
Young Boys might not be an elite European club, but they do have a very good opportunity to qualify for the continent's elite tournament. For that to happen, they just need to do better than Ferencvaros in their doubleheader.
The first part of that doubleheader is taking place in Switzerland, where Young Boys are without a defeat in competitive matches since March 18.
This fact surely makes them a huge favorite against Ferencvaros, right? Well, there's one problem. The Swiss champion has some serious injury problems at the moment.
Young Boys' captain Fabian Lustenberger is out and so is their first-choice goalie David von Ballmoos. On top of that, the last season's top scorer of the Swiss Super League, Jean-Pierre Nsame is also injured.
It's reported that there are at least seven players in the Young Boys squad who are struggling with an injury. Still, this doesn't mean Ferencvaros fans should get their hopes up.
The Hungarian team probably has the worst players of all the teams still left in the Champions League qualifiers.
So, how did they get so far? Lady luck was on their side, especially in the previous round.
They beat Slavia Prague 2-1 on aggregate, with 2-0 in the first leg. It sounds like a decent achievement, but the fact is that neither of those goals happened as a result of Ferencvaros' efforts.
Instead, one was an own-goal by a Slavia Prague player; the other one, Ferencvaros, scored from the penalty spot.
Best Bets for Wednesday's UEFA Champions League Action
Benfica vs. PSV – Both Teams to Score
1.66
Malmo vs. Ludogorets – Under 2.5 Goals
1.66
Young Boys vs. Ferencvaros Over 2.5 Goals
2.00
Predicting the outcome of these three Champions League qualifiers isn't easy – all of those should be very close games.
So, rather than betting on the outcome, maybe it would be better to focus your wagers on goals?
This soccer betting guide points out goal-based soccer wagers (among other things).
In this case, I'd go with the bets listed above. Why these choices? Let me elaborate.
The reason I think both Benfica and PSV will score is that they've been in a goal-scoring mood for weeks. For instance, Benfica scored two goals in each of the four games played so far in August. PSV scored even more – 10 in the previous four matches.
The reason I think Malmo vs. Ludogorets is going to be a low-scoring game is the Bulgarians are going to defend with everything they have. At the same time, Malmo isn't a team famous for a lethal offense.
A team that's famous for playing attacking soccer is Young Boys. I think the Swiss should destroy their Hungarian opponents, although the visiting team could slip in a goal or two.
The reason isn't that Ferencvaros is particularly good in the attack; it's the fact that Young Boys are without their starting goalkeeper.
Love betting on sports? Get more insight like this at our sports betting picks page.
AUGUST
Sportsbook of the Month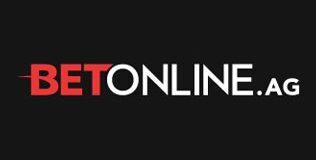 Welcome Bonus
50% up to $1,000
Read Review
Visit Site