Predictions and Best Bets for UEFA Champions League Qualifiers on August 10, 2021

The second leg of the penultimate round of the UEFA Champions League Qualification is on the program on Tuesday, August 10.
There are ten games to be played, as follows.
Sheriff Tiraspol (Moldavia) vs. Red Star (Serbia)
Slavia Prague (Czech Republic) vs. Ferencvaros (Hungary)
Shakhtar Donetsk (Ukraine) vs. Genk (Belgium)
Ludogorec (Bulgaria) vs. Olympiakos Piraeus (Greece)
Midtjylland (Denmark) vs. PSV (Netherlands)
Monaco (France) vs. Sparta Prague (Czech Republic)
Young Boys (Switzerland) vs. Cluj (Romania)
Benfica (Portugal) vs. Spartak Moscow (Russia)
Legia Warsaw vs. Dinamo Zagreb (Croatia)
Rangers (Scotland) vs. Malmo FF (Sweden)
There are plenty of interesting matchups on that list, especially from a bettor's perspective. Some of those teams are determined to get to the elite continental competition, but they need to win on Tuesday for that to happen.
So, which teams am I talking about? You'll find out by checking out my UEFA Champions League Qualifiers betting picks below!
Red Star to Beat Sheriff Tiraspol
Thirty years ago, Red Star Belgrade won the Champions League (then known as the European Cup). In 2021, the Serbian champion wants to get back on the big stage, but Sheriff Tiraspol is standing in the way.
The first leg was played in Belgrade, where Red Star was a huge pre-game favorite with odds as short as 1.28. But the Serbian team messed it up – the final score was 1-1.
What this means is that Red Star will have to go for a win in Moldavia. Sure, this team has the manpower to pull off such a feat, but Sherriff will have the fan support on its side. So, what will prevail?
I think the quality of Red Star's experienced players will be the decisive factor in this game. Not only are they better, but these players would like nothing better than to return back to the Champions League, where they last played two years ago.
Red Star is the team that beat Liverpool 2-0 in the 2018-19 Champions League, which the English team then went on to win.
There's another motivation for the Serbians – if they win, they could get to face their arch-rival Dinamo Zagreb for the first time since the breakup of Yugoslavia.
Of course, for that to happen, Dinamo Zagreb also needs to win on Tuesday, which brings me to the next pick.
Dinamo Zagreb to Beat Legia Warsaw
You can think of Dinamo as a soccer school for youngsters who then end up leaving to big Western European clubs upon finishing their education. So, the fact that there aren't any famous names in the Dinamo roster doesn't mean this team isn't elite. Those players will be famous in a few years' time.
Dinamo Zagreb is a team famous for launching the careers of some elite soccer players, including Luka Modric, Mario Mandzukic, and even Dani Olmo (the man who won the Olympic silver with Spain on Saturday)
Dinamo's youngsters didn't show their potential in the first leg of the Legia game, if I'm being honest. The game in Croatia finished 1-1, meaning that Dinamo will now have a much harder job against Legia in Poland.
The biggest problem for Dinamo in the first game was their attack, which didn't look very sharp. Dinamo did have ten more goal chances than the opponent but managed to score only once.
If Dinamo's forwards do better this time, I can see no other outcome than a win for the Croatian champion.
Young Boys to Beat Cluj
The first match ended 1-1, even though Young Boys dominated the game from the very start. The Swiss had three times more goal opportunities, but only one went in.
Young Boys play their home games at a stadium called Wankdorf (nothing funny there), which is there they're without a loss in the past eight competitive games. They won seven of those!
This time, it's Young Boys who are the hosts and who will bear the role of a strong favorite. Online sportsbooks are giving 1.50 for the Swiss to win, which is pretty generous, in my opinion. Knowing how better this team is than Cluj, those odds seem pretty attractive.
Slavia Prague to Beat Ferencvaros
One could say that it wasn't Ferencvaros who beat Slavia Prague in the first leg – it was Slavia Prague's defender Taras Kacharaba who did it. First, the Ukraine center-back scored an own-goal; then, he made a foul that led to a penalty kick.
Before their last week's game, the last time these two had met was in 1938. Ferencvaros leads the all-time series 4-2 (with three more draws); maybe it's time for Slavia to reduce that lead?
If it weren't for those mistakes, the final score would've probably been 0-0. Or Slavia would've won the game? After all, the Czech team had two times more goal opportunities than the rival.
They were unlucky a week ago, but the same shouldn't be the case this time as well.
Benfica to Beat Spartak Moscow
The first match was played in Russia, but the visiting team had no problems getting a win. The final score was 2-0 for Benfica, whose players had total control of the game throughout all 90 minutes.
No surprise there, as Benfica is packed with fantastic players who have plenty of experience in big matches.
Some of the biggest stars in Benfica's squad include Rafa Silva, who played two games at the Euro 2020, the former Inter man Joao Mario, and ex-Manchester City defender Nicolas Otamendi.
Although they don't need another win to get to the final stage of the Champions League Qualifiers, I think Benfica will beat Spartak once again. After all, the Eagles are just a much better bunch of players than their opponents.
Predictions for Other Champions League Qualifiers
I owe you predictions for five more games, so here they are.
Shakhtar Donetsk to Beat Genk
Olympiacos Piraeus to Beat Ludogorets
PSV to Beat Midtjylland
Monaco to Beat Sparta Prague
Rangers to Beat Malmo FF
Let me now explain these UEFA Champions picks. Firstly, Shakhtar Donetsk is the highest-ranked team of all the teams in the Champions League Qualification.
Olympiacos Piraeus is not far behind, while also being way better ranked than Ludogorets. The two played 1-1 in the first game, meaning that the Greeks need to win on Tuesday.
In the previous three Champions League qualifiers that PSV played, we saw a total of 12 goals. I expect something similar in this game as well.
Monaco has a 2-0 lead from the first leg, so it's up to Sparta Prague to try and score at least as much. I think they might, and knowing how much firepower Monaco has, I think we'll see goals on both ends with Monaco coming out on top.
I also expect to see plenty of goals in the Rangers vs. Malmo FF game. The Glasgow side needs to go all-in due to a 2-1 deficit from the previous leg, which I think they'll overcome with a victory.
Top Betting Picks for UCL Qualifiers on August 10
Red Star to Beat Sheriff Tiraspol
1.90
Young Boys to Beat Cluj
1.50
Slavia Prague to Beat Ferencvaros
1.40
Here's a three-game parlay with the odds of 3.99, meaning that on a $100 wager, you can make a profit of almost $300. Good enough of a deal, don't you agree?
To roll with these bets and others, check out the best sites for betting on soccer.
AUGUST
Sportsbook of the Month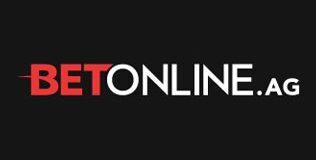 Welcome Bonus
50% up to $1,000
Read Review
Visit Site