Predictions and Best Bets for Saturday's Premier League Games (August 14, 2021)

The English Premier League is back! Over the next nine months, 19 teams will be trying to snatch the title from the hands of the reigning champion, Manchester City.
It seems that the league has never been this strong, with five English clubs being in the top 10 most valuable teams in the world.
To achieve their season goals, Premier League teams will have to do their utmost from the very start, meaning that we're in for a lot of excitement in Round 1.
There are ten games on the schedule this weekend, with Saturday being the busiest with seven matches, namely:
Manchester United vs. Leeds
Burnley vs. Brighton
Chelsea vs. Crystal Palace
Everton vs. Southampton
Leicester City vs. Wolves
Watford vs. Aston Villa
Norwich vs. Liverpool
The matchups are interesting on their own, but if you wish to spice things up, why not place some Premier League bets?
If you need help making the right betting choices, I'm here to help. I'll now share my picks for all the Premier League matches scheduled for Saturday, August 14!
Manchester United to Beat Leeds (1.50)
Alexander the Great may have said it best.
"An army of sheep led by a lion is better than an army of lions led by a sheep."
Sure, Leeds' players aren't sheep, but they're not quite elite at the same time. Their boss, however, is!
Marcelo Bielsa is the man in question! Pep Guardiola's mentor has managed to transform a mediocre Championship side into a Premier League team with European ambitions.
That said, Bielsa's boys are expected to do well this season, but will they start off their campaign with a decent result?
They're taking on a very tough rival at one of the biggest and loudest stadiums in the world. However, there's one thing that's giving the Peacocks a lot of confidence. Their boss has a pretty decent record against Manchester United – two wins, one draw, and one defeat.
However, neither of those wins happened with him being at the Leeds' helm (he beat the Red Devils two times while managing Athletic Bilbao).
Furthermore, the loss he suffered to Manchester United was a big one. It happened last season at Old Trafford when the hosts hammered Leeds 6-2.
Almost eight months after Bielsa's worst defeat in the Premier League, Manchester United's squad looks even stronger.
Jadon Sancho is now on the roster, one of the world's most promising young forwards.
It's not going to be an easy game, but the sheer talent that the Red Devils possess should be enough for a win.
Burnley and Brighton to Draw (3.10)
This is going to be a low-scoring match. Most of their duels are… In fact, we saw under 2.5 goals in 16 of their previous 20 meetings. This includes the two they played last season in the Premier League.
Both of those matches finished in a draw, which is the most likely outcome of Saturday's game as well. It's just that nothing separates these teams in terms of player quality.
In the 2020-21 season, Brighton was the team with the most draws in the Premier League – 14 draws in 38 matches.
Evidence of this is that they finished next to each other in the Premier League table last season. Brighton finished in the #16 place with 41 points; Burnley was just behind with two fewer points.
Chelsea to Beat Crystal Palace (1.22)
Not only are the London Blues the reigning champions of the Champions League, but they're also among the top candidates for the English title. Chelsea has an incredibly strong squad this season, especially with Romelu Lukaku returning to Stamford Bridge.
Last season's MVP of the Serie A probably isn't going to feature in the first game of the season, but that shouldn't pose a big problem for Chelsea. After all, Crystal Palace is a much, much weaker team than Chelsea.
The Eagles have a horrible record against Chelsea, with all defeats in their past seven meetings. It's very likely that the eighth loss is on its way. And it's probably going to be a humiliating one!
One of the reasons why I expect a Chelsea win is that Crystal Palace has a new coach. A few months ago, the 74-year-old manager Roy Hodgson decided to retire after spending almost four years in the club. Patrick Viera was appointed his replacement, the man who got fired by Nice in 2020.
Crystal Palace will also be without one of its key players in Saturday's game. The man in question is Eberechi Eze, a 23-year-old midfielder, who is this team's third-most expensive player, with an estimated value of about $25 million.
Speaking of money, Chelsea has 17 players in its squad who have a price tag higher than that.
Everton to Beat Southampton (1.90)
The Toffees have a new manager! With Carlo Ancelotti leaving for Real Madrid, Everton's management decided to land Rafa Benitez, the man who was in charge of their city-rival Liverpool FC from 2004 to 2010.
Benitez's biggest achievement was winning the 2004-05 Champions League with Liverpool in the Miracle of Istanbul as the media dubbed the final game. Benitez also won the 2012-13 Europa League with Chelsea, 2013-14 Coppa Italia with Napoli, and two Spanish La Liga titles with Valencia (2001-02, 2003-04)
Still, Benitez isn't the one who's going to be in the spotlight on Saturday. It's Everton forward, Richarlison, who's just returned from Japan, bringing an Olympic gold medal with him.
As a part of the Brazil national team, the 24-year-old was superb in the final third. We did see him missing a penalty in the gold medal match; however, before the final, Richarlison had put away five goals. That was enough to make him the top scorer of the tournament.
So, Richarlison is Everton's key man, but who's the best player over in Southampton's squad?
It's hard to tell, really, as the man who was the Saints' crucial player over the past three seasons has moved to Aston Villa. Danny Ings is who I'm talking about, the man who was Southampton's top-scorer in each of those seasons.
Without Ings, Southampton will likely struggle to find the net. This goes especially for games against defensive-minded teams, which is what Everton will probably be in the Benitez era.
Leicester City to Beat Wolves (1.60)
I think the Foxes will rip Wolves apart on Saturday. Leicester City is simply a much better team than Wolverhampton.
The Foxes failed to qualify for the Champions League last season, despite sitting in the #2 place for weeks. They're determined not to let the same happen two seasons in a row, which is why you can expect them to go all-in from the very start of the season.
Although Leicester City's job in Round 1 isn't the easiest possible, the Foxes do look capable of beating Wolves.
One reason for this is that the locker room at the King Power Stadium looks pretty much the same as last season. All the familiar faces are there – Jamie Vardy, Kasper Schmeichel, James Maddison, and so on.
Plus, there are a few new ones, including Boubakary Soumare, who moved to England after winning the French Ligue 1 with Lille.
In the previous four Leicester City vs. Wolves games, we saw only one goal (Jamie Vardy scored it for the Foxes). However, Nuno Espirito Santo was Wolves' boss in all those games, but he's no longer there!
Some big changes have happened in Wolverhampton this year. Several key players left this team this summer, most notably goalie Rui Patricio. On top of that, Wolves also have a new manager, whose portfolio isn't great, to say the least.
The man's name is Bruno Lage, and his most recent job ended after he led Benfica to 2-13, their worst record since 2001.
Aston Villa to Beat Watford (2.15)
After spending 19 years with Aston Villa, Jack Grealish decided to move on this summer. He replaced his boyhood club for Manchester City, the reigning champion of the Premier League.
So, are the Villans sad that their icon is no longer in the team? Not really, no. All the sadness vanished the moment $140 million landed in Aston Villa's bank account.
Jack Grealish's transfer broke the record for the highest fee in the history of English soccer. As a result, Aston Villa has the funds to strengthen the squad in literally all areas.
The best thing is that the Villans have already started making new acquisitions. For instance, they signed pacey Jamaican winger Leon Bailey, who used to be one of Bayer Leverkusen's key men.
Even more importantly, they signed Danny Ings from Southampton, who's one of the best finishers in the league.
And what about Watford? The Hornets are back in the English top-flight after a season in the Championship. However, they're among the top candidates to get back there. Right now, Watford's relegation odds are somewhere in the ballpark of 1.90.
Liverpool to Beat Norwich (1.28)
May 1, 1994 – that's when Norwich won a game against Liverpool the last time. Since then, the Reds won most of their encounters, drawing only two games along the way.
Truth be told, these two didn't play each other too many times in recent years. The reason? Norwich had spent many years in the English second tier. In fact, the Canaries played in the Championship last season.
Liverpool, on the other hand, was one of the best teams in the Premier League. Despite failing to retain the title in their possession, the Reds should be satisfied with what they did in 2020-21.
They had horrible problems with injuries that season, even ending up without any natural defenders in the squad at one point.
The odds on Liverpool winning the 2021-22 Premier League are 6.00 at the moment of writing. Only Manchester City and Chelsea are given better chances by the oddsmakers.
The good news is that those problems are over now, and the Reds are ready to go for the title. Will they make that dream come true? I'm not sure, but I am sure they will start their 2021-22 campaign with a win.
Best Bets for This Saturday's Premier League Action
Chelsea, Liverpool, and Leicester City – I expect all three to start the new season with a win.
The bad news is that bookmakers share my opinion, which is why the betting odds aren't that great. To make them great, why not go with a -1.5 handicap on each of those? I expect all three teams to win with at least two goals difference!
If you put those bets in a parlay, the total odds would be 9.28. What this means is that a $100 wager could bring you an $800+ profit. Consider trying some of these bets at the best soccer betting apps.
AUGUST
Sportsbook of the Month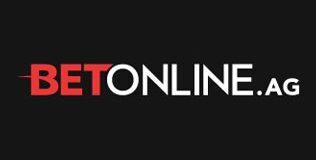 Welcome Bonus
50% up to $1,000
Read Review
Visit Site