Predictions and Best Bets for PFL 7 (August 13, 2021)
The 2021 Professional Fighters League (PFL) tournament draws one step closer to its finale with the August 13 Playoffs this Friday.
The card is headlined by a scrap between former Bellator welterweight champion Rory MacDonald and the hard-hitting Ray Cooper III in the main event of the evening.
I'll be making my PFL 7 predictions and picks for this Friday's fights, including a couple of recommended value bets to look at before the card gets underway.
Let's start with the main event and move down the card to the PFL 7 prelims picks.
Rory MacDonald vs. Ray Cooper III
This welterweight semi-final will determine who makes it to the $1 million fight at 170-pounds, and it's a pretty tough one to call. I recently included the "Red King" among the best PFL fighters in 2021, but Cooper could have easily made the cut, too.
The odds for MacDonald vs. Cooper have the Canadian as a slight favorite. But how much of this is based on his previous achievements compared with his recent form?
Is the MMA fan-favorite still the destroyer he was in his early days, or did his split decision loss to Gleison Tibau in June give us a better indication of where he's at right now? Well, let's just say that there was no way he should have lost that fight. He dominated the bout, pure and simple.
Cooper won the 2019 PFL Welterweight Tournament. With the 2020 version canceled due to the global pandemic, he is the reigning champion of the division. However, MacDonald was still with Bellator at that time, which makes this one rather intriguing.
At 28, he is the younger man by four years. Is the hungrier of the two? That's up for debate. What you can say, however, is that he will be looking to make this a dog fight, and it should be a major test for MacDonald.
I believe the contentious loss to Tibau is probably the best thing that could have happened to the Canadian, and he'll come into this one fired up. With that said, he hasn't earned a KO/TKO in over seven years, and Cooper's power might be too much for him to handle.
Sadibou Sy vs. Magomed Magomedkerimov
Magomedkerimov to Win
-375
An injury suffered by Joao Zeferino means that Sadibou Sy takes on Magomedkerimov in the second welterweight semifinal of the evening at PFL 7.
Sy has a record of 1-0 with one no-contest during this year's campaign, picking up a decision victory over former UFC fighter Alexey Kunchenko in June.
This will undoubtedly be the toughest contest in the career of "The Swedish Denzel Washington" thus far, and the bookies make him a huge underdog in the scrap.
Mahomedkerimov won the 2018 PFL welterweight championship with a knockout over Ray Cooper III and could find himself meeting the American if he can get past Sy, which he is expected to do.
I see a clear gulf in class between both of these guys, with the Russian holding the advantages where they matter. Magomedkerimov is looking for his 13th win on the bounce against the Swede, and I'm expecting him to get it done by submission in the very first round of the fight.
You can find the latest odds for PFL 7 over at the top online apps for betting on MMA. I recommend looking through the PFL prop bets and taking him to land the sub.
Pick: Magomedkerimov by Submission
Clay Collard vs. Raush Manfio
The latest PFL 7 odds have Collard as a moderate favorite to beat Manfio.
The American registered a disappointing record of 1-3 in the UFC before heading into the world of professional boxing. His game has really improved since that stint, as his record of 6-1 in MMA shows.
Although entering as an underdog against former UFC champion Anthony Pettis in April, Collard outclassed "Showtime" to pick up the biggest victory of his career. If he can beat Manfio in the lightweight semi-final, he will be one step away from that $1 million check.
Manfio has put back-to-back wins against Joilton Lutterbach and Pettis together and is looking to make an even bigger splash with victory over Collard.
The Brazilian will fancy his chances here, but I'm not as keen. If anything, I think the latest odds for Collard vs. Manfio at PFL 7 are a little flattering.
It might not be the easiest fight of Collard's career, but he has the class where it counts.
Pick: Collard via Decision
Loik Radzhabov vs. Alexander Martinez
When the PFL 7 odds for Radzhabov vs. Martinez 2 came out, they were significantly different from the prices available for the first fight.
That is, of course, down to Martinez's shock win over the -405 favorite. A decision victory over the much-fancied Tajikistani in this year's PFL 2021 showed that the Paraguayan was no joke.
With that said, Martinez didn't look great in his loss to Natan Schulte in June. When he steps in there against Radzhabov for the second time, he might have a few doubts following the first loss of his career. Those kinds of doubts are enough to disrupt his flow and potentially scupper his performance levels.
I believe "Tiger Paw" severely underestimated his opponent that night and paid the price. He won't this time around and should be able to make the adjustments necessary to counter his opponent's advantages in size.
I'll take Radzhadbov to get this one done on the judges' scorecards.
Pick: Radzhadbov by Decision
More PFL 7 Picks for August 13
Millender to Beat Tibau
+105
Aubin-Mercier to Beat Horcher
-450
Umalatov to Beat Terrill
-600
Lombardo to Beat Bowen
-300
Espinoza to Beat Stewart
-310
You can find my betting picks for PFL 7 prelims above.
There are a few solid fights on this portion of the card. But as you can see by the odds for the fights, there are also a couple of mismatches.
Perhaps the best moneyline sleeper bet for PFL 7 on August 13 is Tyler Hill to beat Brett Cooper at +165.
If you're looking for more value, I'd recommend waiting for the prop markets to open and taking the following.
Aubin-Mercier to Beat Horcher by Submission
Umalatov to Beat Terrill by KO/TKO
Wrap Up
If you're looking to gamble on PFL 7 playoffs and the supporting fights this Friday, you should have a good sense of what to target.
With no UFC fights going down this weekend, I know a lot of readers will be keen to bet on the next PFL card. At the very least, we'll have a few good fights to watch. At best, my PFL picks will win you some money on the bouts.
Don't forget that there will be plenty of sports to bet on this week, and our team has the best of 'em covered. You can check out our recommended bets below.
AUGUST
Sportsbook of the Month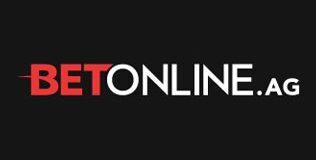 Welcome Bonus
50% up to $1,000
Read Review
Visit Site