Predictions and Best Bets for NFL Preseason Games on Saturday, August 14, 2021

There are ten NFL preseason games on the program on Saturday, August 14th. You might think there's not much excitement surrounding non-competitive duels, but there's an easy way to make them more exciting.
How? By placing some bets!
The question is, which of the 20 teams that play on Saturday should you back? It's not an easy question, but I will do my best to answer it!
Let's take a look at my favorite NFL preseason betting picks and predictions for Saturday, August 14th, 2021.
Chicago Bears to Beat Miami Dolphins (-200)
One thing about NFL preseason games is that coaches often decide to keep their best players off the field, not wanting to risk any injuries.
This is especially true for quarterbacks. In the first game of the preseason campaign – Cowboys' QB Dak Prescott, as well as Steelers' Ben Roethlisberger, did not feature in the 2021 Hall of Fame Game.
In the game at Soldier Field, however, we should see some top-class quarterback action.
Tua Tagovailoa should start for the Dolphins, although he probably isn't going to spend the entire game on the field. Instead, coach Brian Flores is likely to give his backups a chance.
The same should be the case with the Bears, but with one major difference – Chicago's backup QBs are much better than Miami's!
To this point, the Bears have done nothing but gushed over rookie first-rounder Justin Fields.
Even though coach Matt Nagy has confirmed the ex-Cowboys man Andy Dalton is going to be the starter in Week 1 of the 2021 season, the fans seem very excited about their rookie QB.
Justin Fields, whom bookmakers see as one of the main candidates for the 2021 Offensive Rookie of the Year award, could snag that job earlier than expected.
Then, there's also Nick Foles, the Super Bowl LII MVP, who's also in the contest for the role of Chicago's starting QB in 2021.
You can be certain that these guys will be very motivated against Miami. That's why I'm sure we will witness a superb offensive display by the boys from Chicago.
Tampa Bay Buccaneers to Beat Cincinnati Bengals (-260)
The reigning NFL champions start their 2021 NFL preseason campaign at home, where they welcome the Cincinnati Bengals.
The fact that they won the Super Bowl six months ago makes Tampa a strong favorite against almost any team in the world. However, there's another reason why the Bucs are expected to get an easy win on Saturday – Cincinnati's starting QB will not play!
Even though Joe Burrow's ACL injury has healed, coach Zac Taylor doesn't want to risk anything. Owner Mike Brown confirmed the team's safe stance, as well.
"His effort rehabbing was A-plus. We probably aren't going to put him out there until we get to the season because we don't want to risk anything with him."
What this means is that one of his backups will take the QB job. And what that means is that the Bengals probably aren't going to score many (if any) touchdowns against one of the NFL's best defenses.
Before I move on, there's another important question I need to answer – where is Tom Brady?
The 44-year-old will be there at Raymond James Stadium, don't worry. However, I don't think he'll get much playing time. Still, with or without him, the Buccaneers make for one of the best NFL preseason betting picks on Saturday.
Green Bay Packers to Beat Houston Texans (-155)
The Aaron Rodgers saga is over – the regular-season MVP will stay in Green Bay for (at least) one more season.
However, based on this tweet, I don't think we'll see much of Rodgers on Saturday. Instead, it's Jordan Love who should be in the spotlight.
Now 22 years old, Love still hasn't recorded a single minute as a Packers' player since joining the team in 2020.
The COVID-19 pandemic made the NFL cancel the 2020 preseason when Love was expected to make his debut in the green-and-gold uniform. Then, during the regular season and Playoffs, it was Rodgers who held the QB role in every single game.
What this means is that the second-year QB will make his debut against Houston.
I expect him to do well, not only because he's probably very motivated but also because he'll be playing against a not-too-great defense.
In 2020, the Texans conceded 464 points in 16 games, which accounts for 29 points per game on average. This makes me confident that Jordan Love-led Packers will get a big win on Saturday.
Los Angeles Chargers to Beat Los Angeles Rams (-190)
Matthew Stafford will not feature in this game. Coach Sean McVay will not want to risk an injury to his new quarterback. The team is also playing it safe with top running back Darrell Henderson.
Okay, but John Wolford will surely step in as his replacement? Nope, the Rams' second-choice QB is also out, recovering from an appendectomy.
As a result, the role of the Rams' signal-caller will be shared between Bryce Perkins and Devlin Hodges.
I don't trust either of them to be able to make a significant impact in Saturday's game.
With their offense practically decimated, the Chargers probably aren't going to be able to do much against their city rivals.
More Predictions for NFL Preseason Games on Saturday
Baltimore Ravens to Beat New Orleans Saints (-145)
Denver Broncos to Beat Minnesota Vikings (-140)
Jacksonville Jaguars to Beat Cleveland Browns (-125)
New York Jets to Beat New York Giants (-125)
Kansas City Chiefs to Beat San Francisco 49ers (+125)
Seattle Seahawks to Beat Las Vegas Raiders (+100)
The top NFL betting sites have the Ravens priced as if they are going to have a field day against the Saints – I tend to agree! With Drew Brees retiring, New Orleans will need months (or even years) to recover.
The odds also suggest the Broncos are going to beat the Vikings. I have to agree, the #1 reason being that Denver's QBs, Drew Lock and Teddy Bridgewater, will probably give their utmost in that game.
The two are composting for the starting position in Week 1, which is still up for grabs – coach Vic Fangio recently said the two QBs are still "even-steven."
In the Browns at Jaguars game, I expect the rookie quarterback Trevor Lawrence to shine. The Clemson product seems like the man who can lead the Jags to end their 15-games losing streak.
There's another rookie quarterback who will be in the spotlight on Saturday. In the clash between two New York franchises, Zach Wilson needs to up his game, following some disappointing performances in the Jets' training camp.
Now we've come to one of the two games in which I recommend backing the underdog. The first of those is the Chiefs at 49ers game, in which oddsmakers think the 2019 Super Bowl winners will lose.
I disagree! Although Andy Reid will probably keep some of his key players sidelined, the Chiefs should still be able to get a win.
Finally, we've come to the Seahawks vs. Raiders game, in which I predict a win for the Seattle franchise. Why? Because the Seahawks are the reigning NFC West champions, whose ambitions are even higher in 2021.
Ready for the real games? Get the ball rolling with a look at the week one NFL betting lines.
AUGUST
Sportsbook of the Month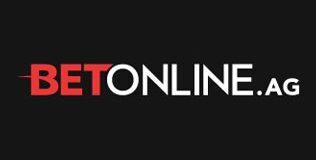 Welcome Bonus
50% up to $1,000
Read Review
Visit Site