Predictions and Best Bets for FIFA World Cup Qualifiers – Thursday, September 2 (2021)

This Thursday, there are 26 qualification matches for the 2022 World Cup in Qatar. National teams from all over the planet compete for a place in the most prestigious soccer tournament.
Although the qualification battle is still far from its end, there are some games on the program that could prove decisive for the teams involved.
In my betting preview, I will not focus on the most exciting duels nor the biggest rivalries. Instead, I will direct my focus to those games with the best betting value. Hopefully, this way I can help the bettors make some money off World Cup betting.
So, with no further ado, here are my predictions and best picks for 2022 FIFA World Cup qualifiers on Thursday, September 2.
England to Beat Hungary
Both teams played in the Euro 2020 but didn't meet in that tournament, the reason being that Hungary finished its campaign in the group phase.
In fact, it's been a while since these two teams played one another. The last time they played a competitive match was in 1983. England won that game, as well as the three games before.
Hungary used to do very well in friendlies against England, once even winning 7-1. It happened in 1954 when legendary Ferenc Puskas was the captain of Hungary. He's the man in whose honor the national stadium in Budapest was named.
Puskas Arena is the venue where Hungary will welcome England this Thursday. That is the place where the hosts have achieved some of the biggest moments in recent history. For instance, Puskas Arena was where Hungary played 1-1 with France in June.
Beating Hungary in front of nearly 60,000 fans is not going to be easy, but England players have talent on their side. The fact is even England's backups are much better than Hungary's first team.
Czech Republic to Beat Belarus
The bad news for both of these teams is they're playing in Group E of the Euro section of the World Cup Qualification. Why? Because Belgium is also in that group.
Right now, Belgium is at the top of the group table with three points more than Czech Republic. Belarus is one point behind, but this team has played one game fewer than those two. The same goes for Wales, another strong contender for a World Cup ticket.
What this all means is that if the Czechs want to go to Qatar in 2022, they need to win as many games as possible. This includes the one played on Thursday.
Luckily for them, they have a much better team than Belarus; they just need to show it on the pitch.
Unlike Belarus, Czech Republic played at the 2020 Euros. The Czechs did very well in the tournament, reaching the quarterfinals, where they lost to Denmark. Belarus, on the other hand, never played in any major tournament.
Other good news for the Czechs is that this team is the host of the game. Having the fans to back them will certainly benefit them. However, there's an even more important reason why Czech Republic is favored to win – Belarus players are usually horrible when playing on the road.
And I really mean horrible. In their previous away game, we saw them losing 8-0 to Belgium. Furthermore, the last time Belarus won a game on the road was in September 2020. That's when they beat Kazakhstan, a team much weaker than Czech Republic.
Australia to Beat China
It's the first round of the third stage of Asian qualifiers for the 2022 World Cup. In this stage, six teams play a round-robin tournament, after which the best two will qualify for the World Cup. The team that finishes in third place will get another chance in Round 4.
Sure, it is a bit complicated, but there's actually only one thing that matters – winning as many games as possible.
Both Australia and China have been playing great soccer lately. The Socceroos have won every single game since September 2019; China's won each of the previous five games in all competitions.
Winning is what seems to be on the mind of Australia's manager Graham Arnold. He picked probably the best players for the game against China.
The same is the case with China, but there is one major difference. China's best players simply aren't as good as Australia's.
Egypt to Beat Angola
Egypt's skipper Mohamed Salah will not be with his teammates in the game against Angola. In agreement with his club Liverpool, Salah decided to stay in England and focus on the Premier League. Something similar happened with Arsenal's Mohamed Elneny.
Egypt is currently on UK's red list in regard to COVID-19, meaning that if Salah and Elneny went to their home country, they'd have to spend days in quarantine upon return.
Still, the absence of the two Premier League players shouldn't ruin Egypt's chances against Angola. In fact, Salah's absence can only do good for the bettors – sportsbooks started making Egypt odds longer as soon as the news broke out.
There are some amazing players on Egypt's roster, even though they're not anywhere near as famous as Salah. In fact, chances are most of their starting XI will be Al Ahly players, whom we saw winning the 2021 CAF Champions League in July.
Best Bets for Thursday's FIFA World Cup Qualifiers
England to Win Against Hungary
1.40
Czech Republic -1.5 Goals Against Belarus
1.73
Australia to Beat China
1.61
England will beat Hungary, I'm sure of that. However, it might not be an easy game necessarily. Hungary can be a tough nut to crack when playing in Budapest.
A team that probably isn't going to have a difficult job is Czech Republic. I think the Czechs are going to demolish Belarus in a similar manner to Belgium.
Over in Australia, I think the Socceroos will have no problems beating China, although we could see some goals on both ends.
Finally, in the game between Egypt and Angola, I say – no Salah, no problem!
If you agree with my picks, maybe it would be best to put them all together into a parlay. This way, you'd create total odds of 5.45, meaning that you could potentially make a 445 profit on a $100 wager.
However you decide how to bet on the FIFA World Cup qualifiers, be sure to use the safest sports betting sites you can find online.
AUGUST
Sportsbook of the Month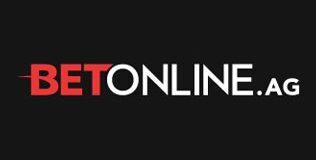 Welcome Bonus
50% up to $1,000
Read Review
Visit Site