Predictions and Best NHL Bets – Tuesday, March 8th, 2022

Welcome back to another great day of NHL betting. Today we have a huge slate of games, coming out to 11 total. With so many games to choose from, it is important that we stick to our research and give ourselves the best chance of winning our bets.
We went 2 out of 3 with our best bets last night. It would have been a nice sweep if it wasn't for a 3rd period outburst between the Avalanche and the Islanders. It was 1-1 heading into the 3rd, but then they scored a combined 8 goals in the last period to hit the over.
Thanks to the Blue Jackets and Flames for pulling through for us, as we look to carry that energy into today.
NHL Odds for Tuesday, March 8th
Panthers (-125) vs. Penguins (+105), O/U 6.5
Golden Knights (-175) vs. Flyers (+155), O/U 6
Avalanche (-220) vs. Devils (+180), O/U 6.5
Coyotes (+150) vs. Red Wings (-170), O/U 6
Kraken (+230) vs. Maple Leafs (-270), O/U 6.5
Rangers (+120) vs. Wild (-140), O/U 6
Senators (+220) vs. Blues (-260), O/U 6
Lightning (-170) vs. Jets (+150), O/U 6
Stars (+115) vs. Predators (-135), O/U 5.5
Ducks (EVEN) vs. Blackhawks (-120), O/U 6
Capitals (+120) vs. Flames (-140), O/U 6
Here is our huge list of NHL games set for tonight. You can find these exact odds on BetUS, so head over there to place your bets.
We have a decent amount of games that are projected to be high scoring, so there could be some nice action tonight. The Panthers, Golden Knights, Avalanche, and Lightning are the only teams favored to win on the road tonight. Everyone else is the home favorite, who will be wanting to get a nice win for their home crowds.
Some other notes for today include back to backs. The teams playing their second game in as many days include the Panthers, Maple Leafs, Avalanche, and Flames.
The Flames have the luxury of remaining in their home stadium, but everyone else is on the road.
That could make things interesting for today. All of those teams are favored to win, but might be tired from playing yesterday. They are all great teams and are capable of overcoming this obstacle, but it could still make it a smidge harder.
Let's get right into our predictions for these games today.
Top NHL Predictions for Tuesday Night
Panthers vs. Penguins Under 6.5 Goals
Golden Knights Over Flyers
Avalanche vs. Devils Over 6.5 Goals
Red Wings Over Coyotes
Kraken vs. Maple Leafs Over 6.5
Rangers to Cover vs. Wild
Blues Over Senators
Lightning Over Jets
Stars vs. Predators Under 5.5 Goals
Blackhawks Over Ducks
Capitals vs. Flames Over 6 Goals
When you make a bunch of picks like I'm doing, you are bound to get a few wrong. Make sure you are placing your bets on the picks you like the most, and don't make your parlays too big.
The Knights are starting to gain their steam, winning 3 out of their last 4 games. Philadelphia has not been impressive this year, so Vegas should have a strong chance of winning. The Knights also have decent odds considering the matchup.
The Maple Leafs will probably win tonight, but the odds aren't great for that. They take on the Kraken at home, which I think makes for a solid over bet. These two teams played each other on February 14th, hitting the over with a 6-2 score in the Leafs favor.
The Stars and Predators played each other on February 24th. That game went into a shootout and ended 2-1 in the Predators favor.
The Ducks prefer to be at home, but they are on the road tonight against the Blackhawks. Marc-Andre Fleury should keep Chicago in it after a rough outing against the Lightning.
The Capitals and Flames should be a high scoring game. Backup goalie Daniel Vladar is in net on the second game of the back to back. Calgary is very strong at home and should be a strong bet, but the second half of a back to back and your backup goalie in will make things interesting.
Best Bets for the NHL Games on 3/8/2022
Panthers vs. Penguins Under 6.5 Goals (EVEN)
Vegas Golden Knights to Win (-175)
Detroit Red Wings to Win (-170)
Rangers vs. Wild Over 6 Goals (-110)
The Panthers and Penguins game has a great recipe for the under. Florida played last night, so they could be a little sluggish for maybe a period or two. They did however sit Sergei Bobrovsky yesterday so he can play today, so their defense could be on point at least.
The Penguins are very tough at home at 15-8-5. Florida struggles on the road at 13-7-5, compared to their dominating home record of 25-6. Pittsburgh makes for a great underdog bet tonight against the Panthers, with the under being right there as well at even money.
Vegas should have a very strong chance of winning against the Flyers. Philadelphia is a struggling team this year at 17-28-10.
Detroit is another favorite that I like the odds for today. They face a poor Coyotes team at home, so I'm surprised the odds are this good.
Detroit is 16-11-3 at home compared to just 8-15-3 on the road. They love to play in Detroit and should be getting the win tonight. Maybe even try their puck line for plus odds.
I originally loved the Rangers underdog moneyline tonight, but Igor Shesterkin will not be in net for them. Georgiev has allowed at least 4 goals in his last three starts. The goalie opposite him in Cam Talbot has allowed 4+ goals in 5 straight starts.
8 out of the last 10 games have hit the over for the Wild. They have struggled to get wins recently, so the over seems like a better bet.
Head over to the best NHL betting sites to place your bets along with me.
September
Sportsbook of the Month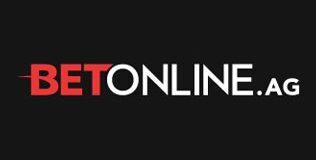 Welcome Bonus
50% up to $1,000