Predictions for All Fights at UFC 265 With Best Bets and Sleeper Picks

Last week's UFC Vegas 33 event might not have been the easiest to watch. This weekend's card looks set to be one of the best of the year.
The action goes down this Saturday, August 7, from the Toyota Center in Houston, Texas. My betting tips for UFC 265 will help you get to grips with the top bets to place on Derrick Lewis vs. Cyril Gane and the rest of the fights on the card.
I have picked three wagers that stand out, as well as another three sleepers sure to whet your appetite. But before I get to those, I will make predictions for all fights at UFC 265. We'll start things off with the main event and work our way down to the opening fight of the early prelims.
Let's get going.
Lewis to Beat Gane by KO/TKO
Anyone looking for the best predictions for UFC 265 must start with Derrick Lewis vs. Cyril Gane.
First of all, what a fight. You have the perfect clash of styles with the hard-hitting brawler against the astute technician. It has the recipe to be a classic, with the added bonus of an interim UFC heavyweight title on the line for the victor.
Now, I have sweated on my predictions for Lewis vs. Gane. This is not an easy fight to call for two reasons. The first being that Lewis can pull a knockout from nowhere at the drop of a hat. Secondly, Gane's class, movement, and cardio should make it a nightmare for "The Black Beast."
Lewis is wildly popular with fans, but the UFC would clearly prefer Gane in this fight. Not only is he more marketable, but as an unbeaten and highly technical striker, a unification fight with Francis Ngannou would generate big dollars.
You could make an argument for either man winning this Saturday. But I'm not going to sit on the fence here. I'm fully behind the Louisiana-native pulling off a betting upset on the night and believe he will catch the cerebral Gane with something devastating in the second round.
The leading MMA betting apps have Lewis as a +260 underdog to win on Saturday night. That's a great price, and I'll be touching on why in my best bets for UFC 265 a little later.
If I am right about my betting pick for Lewis vs. Gane, we could see a rematch of arguably the worst fight in the history of the UFC. But Ngannou vs. Lewis 2 will be a much different prospect.
I promise you that.
Aldo to Beat Munhoz by Decision
Next up in my predictions for UFC 265 focuses on an all-Brazilian affair in the co-main, with former UFC featherweight kingpin Jose Aldo squaring off with Pedro Munhoz.
The betting line for Aldo-Munhoz make this one a pick 'em, and I'd go along with that. Both guys are well-matched, with both guys 34 and at similar heights. Aldo has an edge of one inch at 5'7″, but he also holds a crucial advantage of five inches in reach.
Aldo has looked solid at bantamweight, despite initial indications suggesting that his impulsive dropdown in weight was misguided.
He was very unlucky not to take the win against Marlon Moraes in his debut at 135 before being stopped by the best in the division, Petr Yan, in the fifth round of their bout at UFC 251. However, the former 145-pound destroyer bounced back with a solid win over Marlon Vera in December 2020.
Munhoz earned a disgusting knockout win over former 135-pound king Cody Garbrandt in 2019 before picking up back-to-back losses against incumbent champ Aljamain Sterling and the legendary Frankie Edgar. Although the loss against Edgar could have gone his way.
Like Aldo, Munhoz bounced back with a win, earning a decision over Jimmie Rivera in February.
My pick for Aldo vs. Munhoz is a gritty decision win for "Scarface." He should take the first two rounds on aggression alone, providing he makes full use of his reach and wins the battle of the leg kicks.
He might fade a little in the third, but he should get the job done.
Luque to Beat Chiesa by KO/TKO
Before I laid out my predictions and picks for UFC 265, this was one of the fights I was most looking forward to breaking down.
Vicente Luque vs. Michael Chiesa is another excellent bit of matchmaking by the promotion. You have the excellent stoppage power and submission game of Luque mixed with the solid, no-frills workmanship of Chiesa.
Just like most fights on the main card, you could make an argument for both of these athletes. But that's not exactly going to cut it in a piece dedicated to UFC 265 predictions now, is it?
Although the clash of styles could lead to these men negating each others' strengths, Luque is the standout candidate for me. He can bang you out or tie you up, depending on the scenario. He is also more than capable of working his way around an opponent as smart and cautious as Chiesa.
The "Maverick," however, is nowhere near as dangerous on the feet. While the Brazilian has 11 KO/TKOs, Chiesa has the grand sum of zero. He has never stopped an opponent with strikes, which is pretty incredible for a fighter ranked as the #8 welterweight in the UFC.
Luque's BJJ is strong enough to hold off Chiesa's submission attempts. His 65% takedown defense is also looking decent when put next to the Italian-American's 52% takedown average.
My pick for Luque vs. Chiesa at UFC 265 is "The Silent Assassin." I think he gets it done by way of a KO/TKO in Round 1.
Hill to Beat Torres by Decision
Another fairly matched fight in my predictions for UFC 265? Absolutely.
The good thing about the UFC 265 card this Saturday is that there are some real headscratchers. This one is arguably the tightest of them all to call.
Torres has really bounced back following a skid of four consecutive losses from 2018 to 2019. But when you consider those defeats came against Jessica Andrade, Joanna Jedrzejczyk, Weili Zhang, and Marina Rodriguez, you can kind of cut her some slack. The first three were all strawweight world champions at one point, while Rodriguez is a solid contender.
Hill, who is five years Torres' senior, should cause "The Tiny Tornado" problems in this rematch. Her aggressive Muay Thai and toughness will put her opponent on the back foot, and with negligible height and size differences, should open the fight. She is a much better opponent than when Torres beat her in June 2015.
We know Torres is very tough. She has been in there with the best in the business and managed to make it to the final bell each time. Still, the waspish nature of Hill will force errors. Now, if Torres had a better ground game, she might be able to stifle her opponent. But she doesn't.
As far as UFC 265 predictions go, this is a toughie, sure. Hill to win by decision is my call.
Kenney to Beat Song by Decision
The last of my betting tips for UFC 265 comes down to Song Yadong vs. Casey Kenney.
This should be a real battle between two guys with a lot to prove in the bantamweight division. A win would almost certainly push the victor into the rankings, presenting an opportunity for that fighter to climb the ladder at 135.
It's another tough one to call, but I'll keep it simple. Song is the harder hitter, but Kenney has a strong chin. He will also, more than likely, be able to navigate his way around the Chinese fighter's strikes and disrupt his gameplan with some smart counters.
Kenney by decision is my final UFC 265 prediction for the main card.
UFC 265 Prelims Picks
Fiziev to Beat Green by Decision
Rodriguez to Beat Morales by Decision
Menifield to Beat Herman by KO/TKO
Kowalkiewicz to Beat Penne by Decision
Kape to Beat Osbourne by KO/TKO
Johns to Beat dos Santos by KO/TKO
Gatto to Beat Leonardo by Submission
Munoz to Beat Simmons by Submission
You can find my picks for the prelims of UFC 265 above.
At the top of the card, I like Kazakhstan's Rafael Fiziev to get the win over Bobby Green. An excellent striker, he should have too much for Green to deal with.
Still, Green is super tough, having lost by stoppage just twice in 39 fights. The only time he has been finished inside the distance in the UFC was against Dustin Poirier back in June 2016. A decision makes sense.
Alonzo Menifield to beat Herman by stoppage is one to look out for, as is Kape to put Osbourne away with strikes.
Although there are no submissions in my main card predictions, my prelims picks for UFC 265 feature back-to-back sub finishes with Gatto and Munoz earning wins on the ground.
That's my prediction for all UFC 265 fights in the books. Let's move on to my top picks and sleepers for the night.
Top Bets for UFC 265
Menifield to Beat Herman
-240
Munoz to Beat Simmons
-250
Let's get started with my UFC 265 betting tips.
First up, we have Menifield to beat Herman. Although the light heavyweight suffered discouraging back-to-back losses against Devin Clark and Ovince Saint Preux, he got himself back in the winning column with an awesome Von Flue Choke win over Fabio Cherant in March. He looks good for the win.
Munoz to beat Simmons is another top bet. Although he dropped a loss in his UFC debut, losing his perfect 9-0 record in the process, the promotional newbie should be a step above on the night.
Fiziev to beat Green is probably the best of all my top bets for UFC 265. I can see why UFC bettors would back the Kazakh to win by KO/TKO, but as I mentioned a little earlier, Green is very durable, and his experience will make it hard for Fiziev to take him out inside the distance.
Best Sleeper Picks for UFC 265
Lewis to Beat Gane by KO/TKO
+340
Luque to Win by KO/TKO
+275
Gatto to Beat Leonardo by Submission
+175
Now to my sleepers for UFC 265.
As you can see, I'm making the boldest of predictions for Lewis to beat Gane by KO/TKO. It's not going to be up there with Douglas vs. Tyson if he wins, but it will be a betting upset. He's a top value pick for UFC 265 on the night.
Although not among the most unbeatable fighters in the UFC in 2021, Luque to win looks a solid bet. But I just can't get over the value in playing the Brazilian to beat Chiesa by KO/TKO.
Sure, Chiesa is the best wrestler he has probably faced thus far, but this man has power to burn.
The last of my sleeper picks for UFC 265 is Gatto to submit Leonardo. At +175, there will be plenty admiring her chances from behind the glass.
More UFC Fights to Bet On
That brings an end to this UFC 265 betting preview with predictions for all fights.
This card should be one of the best in recent times, and I'm expecting heavy action from the top of the prelims onward. The main event between Derrick Lewis and Cyril Gane is just perfect for a warm summer night.
Speaking of which, we have more big fights ahead of us this month. So, make sure to check out more of the best UFC fights to bet on in August 2021 and jot those dates into your calendar.
I'll be covering the bouts in the following section. Bookmark the page and drop in for the latest odds, predictions, and picks for UFC fights this month and beyond.
August
Sportsbook of the Month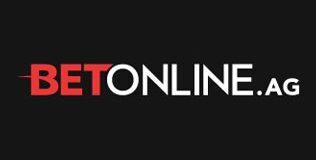 Welcome Bonus
50% up to $1,000