Prediction and Top Bets for Jake Paul vs. Tyron Woodley – August 29, 2021

The circus rolls back into town with Jake Paul vs. Tyron Woodley scheduled for this Sunday, August 29, at the Rocket Mortgage FieldHouse in Cleveland, Ohio.
If you're planning to bet on Paul vs. Woodley but don't quite know which way to go, you're not alone.
In fact, there are so many bettors looking at the Paul vs. Woodley odds and scratching their heads in disbelief. I mean, you have a YouTuber squaring off against one of the most respected former UFC welterweight champions in history.
Given that Woodley is still relatively young, it should be a no-brainer that "The Chosen One" gets this done. But somehow, the bookies don't agree.
I'll be making my predictions for Paul vs. Woodley and providing you with the odds and top picks for the fight. So, strap in, and we'll try to make some sense of it all.
Latest Odds for Paul vs. Woodley
I've been following the movement in the odds for Jake Paul vs. Tyron Woodley for a while.
In June, these two were pretty much within touching distance on the line. Which was crazy, right? All things considered, there is only one truly world-class fighter in this matchup. Well, ex-world class fighter.
But still. With just days until the bout, Paul's odds to beat Woodley are -210.
Woodley's odds to beat Paul are +165. To put that madness into perspective, "T-Wood" closed as a -200 favorite to beat the monster that is Kamaru Usman at UFC 235 just over two years ago.
In an age where logic appears to have been long flushed down the toilet, the one thing we can always rely on is the bookies getting their prices right. At the very least, most of the time. So, why is Paul favored to win?
I'd recommend reading my Jake Paul vs. Tyron Woodley betting preview if you want help with joining some of the dots.
Still, he can't beat Woodley? Surely that's a step too far?!
Predictions for Jake Paul vs. Tyron Woodley
Winner: Tyron Woodley
Predicted Method of Victory: KO/TKO
Predicted Round: 4
We have seen some crazy stuff happen in boxing over the years.
But this isn't exactly a bona fide boxing match. It features a 3-0 "professional" against an ex-UFC champion making his pro boxing debut.
T-Wood is unlike anyone Paul will have faced before, with the obvious advantages in strength and punching power going to the former MMA kingpin. Unlike Ben Askren, Woodley can bang. So, this should resemble more of a fight, which I think will not look good for the YouTuber.
My prediction for Paul vs. Woodley is a knockout for Woodley in Round 4.
I talk more about this later. First, let's see the top betting picks for Jake Paul vs. Tyron Woodley.
Best Bets for Paul vs. Woodley
Woodley to Win by KO/TKO
+200
There could be all kinds of madness awaiting us this Sunday.
Ergo, the best approach for betting on Jake Paul vs. Tyron Woodley is to choose just a couple of bets. Keep things tight rather than spreading yourself over multiple bets.
My top picks for the Paul vs. Woodley fight can be found above.
In line with my Paul vs. Woodley prediction, I recommend betting on the latter to win. I know there will be tips for Paul-Woodley pushing the KO/TKO, but I would just take him for a win at those odds. The difference in price between him simply winning and winning by landing a stoppage isn't majorly great.
If you're looking to focus on some prop bets for the Paul vs. Woodley fight, you can find more on the top boxing betting apps.
Why Woodley Will Beat Paul
Although he wasn't known for being a knockout artist in the later stages of his UFC career, Tyron Woodley was always capable of dropping bombs.
Granted, this is a brand new experience for the Missourian. The gloves will be bigger, the surface area will be a different shape, and a younger athlete will be standing in front of him looking to cause damage.
Can Jake Paul box? He's certainly not at a significant level. He can throw a punch, however, and looks to be in excellent condition and shape. He will, at the very least, give the illusion of being a guy that knows how to box in front of a crowd of his admiring fans.
There isn't a lot out there concerning the contract details for Paul-Woodley.
But what we do know is that there is an automatic rematch clause and that Woodley is getting paid for this one.
Although some believe that Woodley will take a dive against Paul, I don't. I believe we will see Paul being tested like he has never been, and this will be a chance for him to gauge how far he can push this story.
Woodley beats Paul by knockout, in my opinion. There will be a feeling out round followed by a couple of big exchanges that will lead to the YouTube getting dropped and stopped by a well-timed overhand right.
Woodley will not overly respect Paul as a fighter and simply has to win to save face. If that happens, expect Woodley vs. Paul 2 later this year or early in 2021.
More Advice for Betting on Paul vs. Woodley
That's almost it for my Jake Paul vs. Tyron Woodley betting preview.
But before I go, I wanted to offer a little additional advice for the fight and the undercard.
First, make sure to read my guide to making money on celebrity boxing matches. This will help you get a better understanding of what's at play this Sunday.
Second, you can find more recommended boxing bets for the Paul vs. Woodley fight card. There is value to be had on some of the markets for the other fights on the night, too, so make sure to check them out in our boxing picks section.
Finally, anything can happen in this fight. So it's worth reiterating that playing it simple might be the best way to go here.
Our boxing betting strategy has more helpful gambling tips for the fight, so give that a read, too.
August
Sportsbook of the Month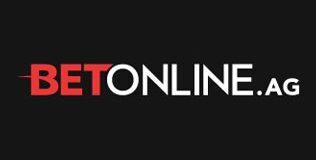 Welcome Bonus
50% up to $1,000