Prediction and Picks for the Belgian Grand Prix (2021)
Despite the summer break, the latest F1 odds for the Belgian Grand Prix in 2021 show that nothing has changed.
The state of play remains the same as it did in July, with the battle between two superstars of rival constructors at the center of the headlines.
Lewis Hamilton's odds for the 2021 Belgian Grand Prix make him the favorite at Spa. This is a track the Brit holds close to his heart. But it's safe to say that he has been far from untouchable here in recent years.
That should come as good news to Max Verstappen, who is behind his nemesis with the oddsmakers. A crash in Friday's FP2 has not shaken his confidence ahead of Sunday's race. But bettors might feel a little unsettled when it comes to the big one.
Let's take a look at the latest odds for the Belgian Grand Prix before I get to my picks for the race.
2021 F1 Belgian Grand Prix Odds
Antonio Giovinazzi
+100000
I've taken the odds for the Belgian Grand Prix from Bovada.
It's worth pointing out that a couple of the top sportsbooks are running with Verstappen as the favorite, so it's definitely worth comparing the prices on offer depending on who you like.
As you can see, Hamilton is a -120 favorite here. I don't disagree with these odds, given his favorable track record at Spa, especially when you consider Verstappen's winless status here.
With that said, some of the top F1 betting sites see the Belgian-Dutch maestro as the man to beat.
Although the race to the Drivers' Championship title will be the main talking point among fans, the shocking death of Nathalie Maillet — CEO of the Spa-Francorchamps circuit — will cast a dark shadow over this event.
Reports suggest Maillet was the victim of a murder-suicide.
Top Picks for the 2021 Belgian Grand Prix
Winner – Max Verstappen +120
Fastest Lap – Max Verstappen +150
Podium – Lando Norris +300
Dark Horse – Fernando Alonso (-195 for Top-10; +400 for Top-6)
You can pretty much suss my predictions for the Belgian Grand Prix by top my picks.
I'm expecting this race to be dominated by Verstappen, who has a right to be seriously pissed about how things have gone for him in recent times.
Verstappen was riding a three-race win streak into the British Grand Prix before Lewis Hamilton took him out of the British Grand Prix in the first lap.
If that wasn't enough to raise hell, Belgium-born Verstappen saw his chances of winning in Hungary smashed to pieces by way of a collision with Mercedes' other driver, Valtteri Bottas.
Anything resembling a similar incident with a Mercedes driver is surely out of the question. It cannot happen again, right?
My betting pick of Lando Norris for a podium spot is good value. Expect Fernando Alonso to cause some trouble, too.
Why Verstappen Wins the 2021 Belgian Grand Prix
With rain forecast for this Sunday's race, it's tempting to lead in favor of Lewis Hamilton.
Spa is one of those tracks where things can get messy. And in such scenarios, it usually pays to go with the more experienced driver. But in this case, I'm looking past the Brit.
Verstappen has a score to settle with Mercedes. He can start by denying Hamilton his 100th Grand Prix win and reclaiming a comfortable lead on top of the Drivers' Standings.
The fact that the "Flying Dutchman" has accrued just 5 points from his last two races is troubling. The pressure is well and truly on, and I expect him to respond accordingly.
This race could be the making of Verstappen and is about as crucial to his ongoing Drivers' Championship battle with Hamilton as any other Grand Prix this year.
Red Bull has the speed. That's not up for debate. As long as Verstappen can remain calm and avoid chaos in the land of his birth, there is nothing that will stop him from winning this race. Not even Lewis Hamilton.
That's It for Now
My betting pick for the winner of the Belgian Grand Prix is Max Verstappen.
Expect a big race from the youngster, who could make a huge statement with a win in Spa.
Alongside my predictions for the 2021 F1 Belgian Grand Prix are solid performances from both Lando Norris and Fernando Alonso. So, make sure to size up their odds before you place your bets.
For more picks and predictions for this weekend's sport, check out the following section of our site.
AUGUST
Sportsbook of the Month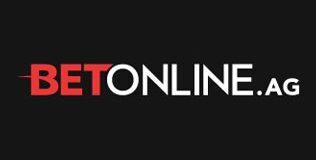 Welcome Bonus
50% up to $1,000
Read Review
Visit Site