Prediction and Pick for Josh Warrington vs. Mauricio Lara 2

Betting on the upcoming Josh Warrington vs. Mauricio Lara rematch this Saturday, September 4?
Wondering whether to wager on Warrington or lash it all on Lara?
I'll be covering what you need to know about the fight in this betting preview, which includes odds and the best bets for Warrington vs. Lara 2. I'll also be offering my prediction for one of the most eagerly anticipated rematches of the year.
Let's get started with the odds and work our way through the rest.
Latest Odds for Warrington vs. Lara 2
Josh Warrington to Win
-130
Despite being battered from pillar to post by Mauricio Lara, Josh Warrington's odds make him the slight favorite for the rematch.
I can't understand why. I mean, you can make a case for Warrington underestimating the Mexican the first time around. It was a shock defeat, after all.
He will have a partisan home crowd behind him on Saturday night, sure, but how exactly does that translate to the adjustments necessary to win this time around?
Lara's odds to beat Warrington in the rematch are just too good. If you saw the first fight, you'll know that his style is just all kinds of wrong for the Englishman.
I'm a big fan of Josh, but he's up against it here. There is no way he should be favored in this matchup, making Lara the value bet in this fight.
But wait. There's more…
Top Bets for Warrington vs. Lara 2
Lara to Win by KO/TKO
+175
Lara to Win Rounds 7 to 8
+1200
It's time for some betting tips for Warrington vs. Lara 2.
First, I'll reiterate an earlier statement I made and say that Lara is excellent value on the moneyline.
Although this one could potentially go the distance, I can't see Warrington making the adjustments needed to get past the Mexican brawler.
Still, Lara's odds to beat Warrington by KO/TKO are where the smart money is.
Sure, he might face a hostile crowd in Leeds, but the man has done it all before in front of fans in Mexico City, Guadalupe, and Hermosillo. No disrespect intended to the fans in the Yorkshire capital, but I don't think he'll be intimidated whatsoever.
Having put a monstrous beatdown on the former IBF featherweight champion in the first fight, Lara is looking to do it even quicker this time around. A little pocket change on Lara to win in the 7th or 8th rounds is surely worth a shot at +1200.
Why Bet on Lara to Beat Warrington Again?
Lara's odds are too good to pass up here.
I mean, you're not exactly making a phenomenal leap of faith backing a guy that made mincemeat of the same opponent just seven months ago. He bullied Warrington to a point that made boxing purists wonder if the Englishman had even bothered to watch any tapes of the guy before entering the ring.
The former champion is not known for his power. The reason being is that, well, he has no power. Warrington has just 7 KO/TKOs from 30 wins, while Lara has 16 from 23 and is a pure dog on the inside.
The odds are good, sure, but so are Lara's chances of putting Warrington under the cosh again. With no pop to his opponent's shots, he's going to have no concerns about rushing forward and brutalizing the Leeds man.
Lara can cause just as much, if not more, damage to Warrington this time around.
Unless Warrington can fight off the back foot and jab his way to victory, Lara gets the KO/TKO.
I just can't see how Josh Warrington can beat a guy as relentless as the Mexican.
This is Lara's Fight to Lose
Josh Warrington has enjoyed an excellent career to date.
But the worst performance of his 12-year run as a professional came to Mauricio Lara in February. Having taken such a beating the first time around, it will be interesting to see how he approaches the only loss of his career.
Warrington was found out in that fight in London earlier this year. It seems somewhat unrealistic to think he can suddenly develop the power and poise required to turn things around in the rematch.
If you're betting on Warrington vs. Lara 2, keep that in mind.
Some excellent fights are coming up over the next few weeks. For recommended boxing bets for those fights, check out the following section of our site.
AUGUST
Sportsbook of the Month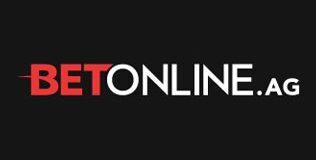 Welcome Bonus
50% up to $1,000
Read Review
Visit Site