Prediction and Best Bets for the Joshua vs. Usyk Undercard

A huge fight between Anthony Joshua and Oleksandr Usyk goes down this Saturday, September 25, from London.
My Joshua vs. Usyk predictions and picks cover all you need to know about betting on the heavyweight title fight at the Tottenham Hotspur Stadium.
This piece, however, is for anyone who wishes to gamble on the Joshua vs. Usyk undercard.
I don't do lies, so it's best to straight up about the other fights on the Joshua vs. Usyk event. Barring one bout, they are all mismatches. That's plain to see.
As boxing bettors, I guess we're used to seeing poor supporting acts. Even so, poor matchups don't necessarily make for bad fights to bet on.
So, if you are looking for betting tips for the AJ vs. Usyk undercard, stick with me, and I'll give you the rundown.
Lawrence Okolie vs. Dilan Prasovic
It's apt for Lawrence Okolie (16-0, 13 KOs) to find himself playing the supporting role in an Oleksandr Usyk fight.
After all, the WBO cruiserweight champion is in receipt of one of Usyk's old titles.
On Saturday, Okolie makes his first defense of that title against Dilan Prasovic (15-0, 12 KOs), having defeated Krzysztof Glowacki in March to become a world champion. As may be expected, the odds for Okolie vs. Prasovic are stacked in favor of the Brit.
If you're betting on Okolie vs. Prasovic, the moneyline odds for the favorite are quite restraining. In order to win $100, you have to stake $2200. And, well, that's not great, is it?
The first thing to establish here is whether the champion will win. In short, he should find little trouble dispatching the unbeaten Montenegran. Although he is a solid fighter with decent power, this is a major step up in class for him.
Looking at the fight, there might be other ways to bet on Okolie to beat Prasovic. The Joshua vs. Usyk prop bets markets look pretty sweet, and there is plenty for the undercard bouts.
Okolie has put his last six opponents away inside the distance. I don't expect Prasovic to break that stoppage streak, especially with "The Sauce" fighting in front of a massive hometown crowd.
The smarter fighter of the pair, expect Okolie to beat Prasovic by way of stoppage. Of course, he won't be in any rush to get the job done, as he is cute enough to understand the dangers of rushing in against a guy with proven pop.
Prediction: Okolie by KO/TKO
Best Bet: Okolie Rounds 1-4 (-210)
Callum Smith vs. Lenin Castillo
Although probably not the best fight on the Joshua vs. Usyk undercard, I'm looking forward to seeing Callum Smith back in action.
Smith, who saw his 27-fight unbeaten run halted by Canelo Alvarez in December, takes to the ring for the first time since that loss. As the odds for Smith vs. Castillo show, it's going to be a much easier night at the office for "Mundo."
The Dominican is just about as easy a fight the former world champion can get at this point. Thus, the temptation to scour the props looking for an early stoppage is present.
If you are betting on Smith vs. Castillo, I'd first ask myself how he is going to approach this fight. This is a tune-up, so he might want to get some rounds in.
Smith's odds for the Joshua vs. Usyk undercard clash are poor but reflect the gulf in class between these two. There is no way in a million years that most bettors will risk $4000 to win a hundred, so, once again, we need to look at the props for the fight.
Or, at the very least, some of the alternative bets for Smith vs. Castillo.
On that note, I think the best way to approach gambling on this bout is to consider a few different factors. For example, Smith should be too much for Castillo. But will he have the power to knock the Dominican out?
| | | |
| --- | --- | --- |
| Callum Smith | Tale of the Tape | Lenin Castillo |
| 28 | Total Fights | 25 |
| 27 | Victories | 21 |
| 1 | Losses | 3 |
| 19 | KOs | 16 |
| 0 | Draws | 1 |
| 6'3″ | Height | 6'2″ |
| 78″ | Reach | 77″ |
| Orthodox | Stance | Orthodox |
| England | Nationality | Dominican Republic |
| 31 | Age | 33 |
The Scouser has scored 19 KOs from 27 wins, which is a good return. With that being said, all were at super-middleweight.
Castillo has never been stopped in the pros and even went the distance with Dmitry Bivol back in October 2019.
The bookies see this one going the distance, and I have to agree. There is, of course, a chance that Smith can win by stoppage, but if it does happen, it will more than likely come late.
With all of the above in mind, I'd play it safe here. The odds for Smith vs. Castillo to end in a knockout for the Brit is not worth it at +135. Instead, go for the fight to end over 8.5 rounds with the top apps for betting on boxing matches.
Prediction: Smith by Decision
Best Bet: Over 8.5 Rounds (-227)
Maxim Prodan vs. Florian Marku
This is one of the best Joshua vs. Usyk undercard fights to bet on.
While the line for Prodan vs. Marku is closer than the two we covered above, Marku is a strong favorite. So, like all of my predictions for the undercard of Joshua vs. Usyk, who I see winning might not necessarily dictate how I gamble on the bout.
In this case, it's hard to back against Florian Marku (7-1, 8 KOs). Although he has less experience in the paid ranks, the London-based Albanian has more to him than his opponent.
Power, a crisp jab, and great movement make him a potential problem in the welterweight division, at least at the European level.
Here's Marku's record so far.
| | | | |
| --- | --- | --- | --- |
| Opponent | Result | Round | Date |
| Rylan Charlton | Win by TKO | 8 | Feb 20, 2021 |
| Jamie Stewart | Draw | 8 | 12 Dec 2020 |
| Muma Mweemba | Win by TKO | 1 | 10 Nov 2020 |
| Nathan Bendon | Win by PTS | 6 | 13 Dec 2019 |
| Miroslav Serban | Win by PTS | 6 | 20 Sep 2019 |
| Tommy Broadbent | Win by KO | 4 | 13 Jul 2019 |
| Jan Marsalek | Win by KO | 1 | 27 Apr 2019 |
| Ivan Godor | Win by TKO | 2 | 23 Mar 2019 |
| Nikola Janicievic | Win by TKO | 1 | 1 Dec 2018 |
IBF International welterweight titlist Maxim Prodan might catch the eye here.
At +400, he is a big outsider when his record of 19-1 (15 KOs) is concerned. On paper, he definitely has the wherewithal to deposit big shots into the bank and wear his man down over the 10 rounds.
I can't help but feel that Provan is running into a beast here, unlike anyone he has faced in the pros to date.
Styles make fights, and the "Albanian King" looks to have his Ukrainian opponent's number. Although Prodan's pressure game and pop will trouble anyone, he has no jab.
Marku is the smarter of the pair and has more viable pathways to victory.
While I think this one will be close in opening rounds, with Prodan having early success, his style will be easily worked out. As soon as Marku's jab takes over, he will dictate the fight's pace and eventually start to land crisp.
One of the more comfortable predictions for the undercard of Joshua vs. Usyk is Marku to win by stoppage.
Prediction: Marku by KO/TKO
Best Bet: Marku by KO/TKO (-130)
Christopher Ousley vs. Khasan Baysangurov
From the best fight on the Joshua vs. Usyk undercard to the toughest one to call.
Chicago's "Milly" Ousley takes on Russian prospect Baysangurov for the IBF International middleweight strap. And as the odds show, these two are hard to separate.
Well, at least on paper.
The odds for Ousley to win make him a moderate outsider. At 30, the American is the older man by six years and takes a record of 12-0 into the ropes. His most recent fight was against Sergio Acosta in May, but that ended in a no-contest due to a low blow.
Baysangurov is 21-1, with the only loss of his career so far coming against Rob Brant, who is, of course, an American like Ousley. A good omen for Milly?
I believe the Russian to be the stronger of the pair. Both are pretty well matched up, physically, but it's Baysangurov's stopping power that should ultimately sway the result of this fight in his favor.
With that said, you cannot count out Ousley. He has decent power and some good fundamentals.
Neither of these guys looks like future world champions, in all fairness, and the fight could go either way. The fact that the shortest Joshua vs. Usyk undercard odds come in this fight should tell you that.
Although I see Baysangurov nicking it in the later stages, the logical bet here is to go for the fight to end over 8.5 rounds. Their combined record reads 39-1, with one late stoppage loss for the Russian.
Either way, this should be a dog fight.
Prediction: Baysangurov by Decision
Best Bet: Over 8.5 Rounds (-278)
Campbell Hatton vs. Sonni Martinez
We finish my top predictions and picks for the Joshua vs. Usyk undercard with this one.
England's Campbell Hatton is looking to take another step towards the footsteps of his legendary father, Ricky, when he faces Uruguay's Sonni Martinez on the opening fight of the night.
Martinez is 2-4 in the pros to date and, with all due respect, is unlikely to have what it takes to join the elite of boxing. With that said, he has a chance to derail a hype train in Hatton and make a name for himself in the process.
Hatton is 3-0 so far, with labored wins over some very poor opposition. He beat Jesus Ruiz (0-10) in his debut before beating Levi Dunn (0-4) and Jakub Laskowski (4-4-1). Yup.
It might sound harsh, but the only thing earning Hatton spots on the undercard of top events is the fact that he has a famous father.
Now 20, Hatton has yet to show anything to suggest that he has what it takes to make world level.
Although it's early days, anyone with an eye for talent can see that the Manc lacks the fundamental qualities to go far. Unless there is a rapid improvement on his part, he will struggle to win titles at the European level.
Campbell Hatton's odds for the Joshua vs. Usyk undercard fight aren't worth farting on, where the moneyline is concerned. I'd rather take $5000 and give it to my local "wallet inspector" rather than risk it here.
Although Martinez is a made-to-order opponent, he might struggle to put him away.
The British super-featherweight should win this fight, but there's no value there. He should beat the tough Uruguayan on points, but the props for the Joshua vs. Usyk undercard have no markets for that scenario yet.
Prediction: Hatton by Decision
Best Bet: Hatton by Decision (TBC)
More Bets for Joshua vs. Usyk
That's a wrap for my Joshua vs. Usyk undercard predictions and picks.
Although most of the fights are mismatches with prohibitive moneyline odds, there are numerous bets you can target to help make it a successful night.
As a reminder, you can find my main betting preview for Anthony Joshua vs. Oleksandr Usyk in the introduction at the top of this page. However, if you're interested in the top Joshua vs. Usyk props and specials, you can get your hands on them below.
Enjoy the fights!
AUGUST
Sportsbook of the Month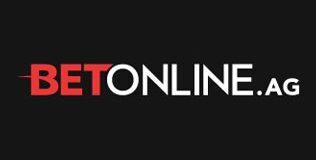 Welcome Bonus
50% up to $1,000
Read Review
Visit Site