Prediction and Betting Tips for Kid Galahad vs. Jazza Dickens 2 – August 7, 2021

Kid Galahad vs. Jazza Dickens meet in an exciting rematch at the Matchroom Fight Camp this Saturday, August 7.
This betting preview for the fight contains the odds for Galahad vs. Dickens 2. Additionally, it also has a couple of top bets for the bout and a bit of analysis to support my pick.
The vacant IBF featherweight title is up for grabs on the night, helping to make this one of the top boxing matches to bet on in August.
But when the first bell goes, these fighters will be simply focused on one thing — winning. Just like you should be when it comes to your Galahad vs. Dickens bets.
Let's start by looking over the odds for the fight before I break this one down.
The Odds for Galahad vs. Dickens 2
Galahad's odds to beat Dickens come in at -350.
That means you must put $350 down to win $100. It's a fair price, but one that is certainly indicative of his superiority in this fight.
But is it worth gambling on the favorite's moneyline price? I don't think so and will be sharing a few betting tips for the Galahad vs. Dickens rematch that might be more appealing.
The odds for Dickens to beat Galahad come in at +275, making him an almost 3-1 underdog on the night.
The Liverpudlian is tough and capable of causing the Yorkshireman problems, but beat him? I don't see that happening.
If you like the look of these odds, you can find them by visiting the site below.
Alternatively, stick with me for my predictions and best bets for the fight.
Kid Galahad vs. Jazza Dickens Predictions
Winner: Galahad
Method of Victory: By decision
I recommend betting on Galahad to win on the judges' scorecards.
The Brendan Ingle product is the better boxer of the two and takes the psychological advantage in this bout following his win over Dickens in 2013.
There is more to this fight than what has happened previously, of course. I'll be breaking things down in more detail after looking at the best picks for Galahad vs. Dickens.
Top Bets for Galahad vs. Dickens
Galahad to Win by Decision
+160
Dickens Is Knocked Down
+134
The first of my top betting tips for Galahad vs. Dickens is to back the favorite to win on the cards.
Although the Qatar-born featherweight stopped the Scouser back in 2013, I believe he's going to find it much harder to do it this time around. His opponent is as tough as they come.
Dickens has also improved since that loss, only losing to the unbeaten Thomas Patrick Ward and one of the greatest Olympic boxers and amateurs of all time in Guillermo Rigondeaux.
Although I'm not sold on Galahad winning by way of stoppage, I do think he will drop Dickens at least once in the fight. At odds of +134, that's certainly worth taking a shot at.
Why Galahad Beats Dickens Again
Galahad is the better boxer, and I think Dickens will struggle to find his rhythm.
There will be times throughout the fight when the Liverpudlian finds range and scores points. With that said, I don't see him having the type of power to subject Galahad to his first stoppage loss.
This is Galahad's second crack at the IBF strap since dropping a split decision to Josh Warrington in June 2019. He could not have asked for a better opponent, in all fairness.
It's worth keeping in mind that these two have sparred together on multiple occasions, as well as having fought once before. They know each other inside out, and that's something of a double-edged sword for both men.
I would like to think the Sheffield fighter has the upper hand when it comes to pretty much every area that matters in this fight. Offense, defense, conditioning, and ring IQ are all firmly with Galahad, who also has the advantages when it comes to making adjustments.
Once again, my prediction for Galahad vs. Dickens is a decision win. In addition to my suggested bets for the fight, you can also find props for Galahad vs. Dickens by visiting the top boxing betting apps.
Wrap Up
That's my predictions and betting tips for Kid Galahad vs. Jazza Dickens in the books.
Whether you're with me or not, I'm sure you'll agree that it will be a great bout to watch. I don't see it ending inside the distance, which means we should get twelve rounds of action in Eddie Hearn's backyard.
More boxing fights are coming up this weekend and beyond, so make sure to drop in on our picks section for the latest predictions and recommended bets.
Enjoy the fight!
August
Sportsbook of the Month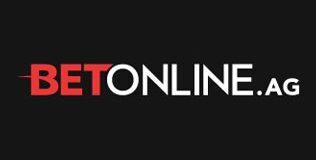 Welcome Bonus
50% up to $1,000