Prediction and Best Bets for Michael Conlan vs. T.J. Doheny – August 6, 2021

An all-Irish bout between Mick Conlan and T.J. Doheny goes down this Friday, August 6, at the Feile an Phobail Festival in Belfast.
This is one of the best boxing matches to bet on in August 2021. It just so happens to be the first major clash of the month.
Still, the odds for Conlan vs. Doheny are a little surprising, with the Belfast-native a big favorite for the win.
Below, you'll find my Conlan vs. Doheny predictions and pick. Additionally, I'll be providing my breakdown of a bout that should be much closer than the bookies are making it.
Conlan or Doheny – Who Wins?
Michael Conlan by Decision
I believe this will be the toughest test of Mick Conlan's professional career. But he should scrape a decision victory over his compatriot.
Although my predictions for Conlan vs. Doheny slightly bend towards the hometown hero, his odds of winning are not great. Regardless of whether you're betting on the top online gambling apps for boxing or with your local bookie, you'll struggle to find value in "Mick" on the moneyline.
Before I get into my analysis, let's quickly run over the odds for the fight this weekend.
Latest Odds for Conlan vs. Doheny
These are among the best odds for Conlan vs. Doheny online.
Even so, I wouldn't take "Mick" at the price above. As I mentioned previously, the fight should be much closer than what the line suggests, so I'd advise considering a value play.
As things stand, Doheny's odds to beat Conlan are very tempting indeed. There is positive betting value to be had on backing the Portlaoise man to win in Falls Park.
He's a former IBF super-bantamweight championship with grit, heart, and an impressive 16 KO/TKOs from 22 wins as a professional.
Doheny (22-2) is coming off a loss to Ionut Baluta in his last fight, while the 15-0 Conlan beat the Romanian in April. But the WBO International super-bantamweight title struggled against his man and certainly didn't look like a world-beater.
With that said, Conlan has six years on Doheny. The home advantage will help, too.
Best Bets for Conlan vs. Doheny
Conlan to Win by Decision
N/A
I don't want to confuse anyone looking for Conlan vs. Doheny betting tips here. So, allow me to explain my choices.
First, there is no way that Doheny should be priced at +400 to beat Conlan. This will be a dogfight, with the Portlaoise southpaw more than capable of springing a surprise.
You should always consider how to find value in betting odds in boxing matches. Right here, you have a guy that comes in with a 20% probability to win when it should be around the 35-40% mark. Conlan has some advantages, but all things considered, I don't believe he would win 8 fights if these two went at it 10 times.
Thus, the best bet for Conlan vs. Doheny is the latter to win if you are a bettor that appreciates value. That has to be pointed out.
Now, I don't want to sound as though I'm contradicting myself here by saying all of the above only to make a betting pick for Conlan to beat Doheny. But the most likely outcome of this fight is Conlan by decision.
As part of Top Rank's stable, fighting in his hometown, he might have a headstart if this fight goes to the cards.
Will Conlan Beat Doheny?
First, there's no way I'm betting on Michael Conlan to win at that price.
As pointed out earlier, the value is with T.J. Doheny on the moneyline. With that said, Conlan should just edge this one on the scorecards, but he will need to be very, very careful.
Conlan has shown us that he can fight southpaw in the past, but he has yet to face a leftie of Doheny's caliber. The latter's tough and tried chin, mixed with the Belfast star's lack of power, will surely give his opponent confidence in taking the fight to his man.
There is a negligible one-inch reach advantage to Conlan, who is taller by 2.5 inches. He's younger and with less mileage on the clock.
I expect Conlan to struggle in the early stages of the fight and would not be surprised to see him take the most punishment he has suffered inside the ropes. Perhaps even dropped.
But, as the fight goes on, he should win rounds and push his way to the judges' scorecards. If he can do that, it's nailed on that he will pick up the win in a very, very close fight.
With that said, I still recommend taking Doheny for the value.
Closing Thoughts On Conlan vs. Doheny
That's about it for my predictions for Michael Conlan vs. T.J Doheny.
Although Conlan should just about scrape this one, Doheny has a strong chance here. It would not surprise me if he wins the fight, given his caliber and experience.
I have two final Conlan vs. Doheny betting tips for you. One, look at prop markets on the top sites for boxing bets for more than two knockdowns. Finally, if you're betting on Doheny, make sure to get on him as early as you can.
That's all for now. But make sure to check out more of our recommended boxing picks before you go!
AUGUST
Sportsbook of the Month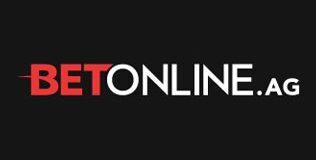 Welcome Bonus
50% up to $1,000
Read Review
Visit Site