Predicting Cam Newton's Next NFL Team for 2021

The New England Patriots surprised everyone when they released quarterback Cam Newton.
Newton was in competition with rookie Mac Jones, but I don't think anyone expected the Patriots to release the loser of the competition.
Nonetheless, Newton finds himself on the open market for the second straight offseason, and now you can bet on where he plays next.
Here's a look at Cam Newton's next NFL team odds, along with the best bets to sign him in 2021.
Houston Texans (+150)
The Houston Texans are the favorites to land Cam Newton. When you look at the team's quarterback situation, it's not hard to figure out why.
Houston has Deshaun Watson, one of the best young quarterbacks in the league in on their roster. However, Watson requested a trade early in the offseason and has since run into legal troubles. There is a very small chance he suits up this season.
That leaves journeyman Tyrod Taylor and third-round pick Davis Mills.
Right now, it appears Taylor has the inside track on the starting job, but is he really better than Newton?
Newton may have struggled last season, but he is still a former MVP. Outside of a 2019 season that saw him miss 14 games, Newton has only missed six games in his 10-year career.
Taylor, on the other hand, has only started in 47 games over his 10-year career. The majority of those starts came over a three-year span. Therefore, Newton definitely has the edge when it comes to experience.
Despite struggling with his arm last season, Newton led the Patriots to a 7-9 record. A big reason for that was his success on the ground.
Here are Newton's rushing stats from last season.
137 attempts
592 yards
4.3 yards per carry
12 touchdowns
We've seen Taylor have success on the ground, but he has never eclipsed 580 yards or six touchdowns.
If nothing else, this move gives the Texans some exposure. Houston will probably be one of the worst teams in the NFL this season but adding Newton to the fold may make things more exciting.
Newton has made it known that he wants to be a starter in this league. Houston definitely gives him the best opportunity to start.
We'll see if Houston makes the move to sign Newton.
Dallas Cowboys (+350)
The Dallas Cowboys locked up their starting quarterback this offseason. However, we saw last year that it's vital to have a quality backup.
Before last season, Dak Prescott had never missed a game in his four-year career. I can't imagine anyone envisioned what would happen to Prescott last season.
In Week 5, Prescott suffered a compound fracture to his right ankle. The injury devastated Cowboys fans, as Prescott was on pace for a career year.
Dallas did have one of the better backups in Andy Dalton last season but he wasn't enough to lead the Cowboys to the playoffs in the worst division in football. Dalton is now in Chicago and Dallas doesn't have a proven backup.
Could Newton fill that void?
Their current backup quarterback is Cooper Rush. They also claimed Will Grier off waivers this week. However, neither quarterback has done much in their career.
Let's look at the numbers.
| | | |
| --- | --- | --- |
| Stat | Cooper Rush (2017-2019) | Will Grier (2019) |
| Completion | 1 | 28 |
| Attempts | 3 | 52 |
| Passing Yards | 2 | 228 |
| Passing Touchdowns | 0 | 0 |
| Interceptions | 0 | 4 |
Prescott has recovered from his ankle injury but he had been dealing with a shoulder injury. If that flares up at any time, do you really want to rely on Rush or would you rather have a proven veteran like Newton?
A big reason for Newton's struggles last season was his receiving core. Well, Dallas has one of the best with Amari Cooper, CeeDee Lamb, and Michael Gallup. That'll certainly make life easier on Newton.
After what happened last season, I don't think Dallas can be conservative with their backup quarterback position. Does anyone really think Rush can lead this team to the playoffs?
They have to be aggressive and Newton is their best option. Even if he needs time to learn the playbook, he can be a factor late in the season.
Baltimore Ravens (+350)
Cam Newton had one shot at a Super Bowl in 2016. The Carolina Panther fell to the Denver Broncos. If Newton wants another shot, the Baltimore Ravens are probably his best opportunity.
Like the Dallas Cowboys, Baltimore has their quarterback of the future in Lamar Jackson. The 2019 NFL MVP continues to get better and better with his dual-threat ability. He may be the hardest player to defend in the league.
But before Jackson, Newton was the league's best dual-threat quarterback.
While Jackson scares defenses with his speed and shiftiness, Newton is more of a downhill runner, using his power to bulldoze the defense.
Jackson hasn't missed a game due to injury in his three-year career. However, his play style leaves him susceptible to injury. If that injury comes, Baltimore needs to have some insurance.
In fact, we saw Jackson go down in the playoffs last season. Tyler Huntley relieved him in the fourth quarter of their divisional round game. He went 6-13 with 60 yards.
I will say, Huntley showed out in the Ravens final preseason game. Check out his stats.
24-33
285 passing yards
4 passing touchdowns
0 interceptions
14 rushing yards
1 rushing touchdown
The performance was definitely impressive but at the end of the day, it's still the preseason. He was mostly facing backups.
Newton gives the Ravens a backup quarterback that has a similar playstyle to Jackson. Because of that, the Ravens won't have to adjust their offense if Newton were to take over for Jackson.
He also gives the Ravens a player that has postseason experience. Baltimore has Super Bowl aspirations and they need some insurance if Jackson has another injury in the playoffs. Newton has the experience to keep this team afloat.
Best case scenario is Jackson stays healthy all season. However, Baltimore needs to cover their bases if something goes wrong.
New York Giants (+1600)
The New York Giants are a team I haven't heard much about when it comes to signing Cam Newton. However, I don't think it's as crazy as people think.
It's no secret that Daniel Jones has struggled in his two-year career. Jones had a solid rookie season but he took a step back last season. In 14 games, he failed to clear 3,000 yards and had 11 touchdowns to 10 interceptions.
New York remains committed to Jones and he will enter this season as the starter. I just want to know what happens if Jones struggles. Their backup quarterback is Mike Glennon. Glennon hasn't exactly set the world on fire in his NFL career.
Let's look at his stats in 34 career games.
61.1 completion percentage
183.4 yards per game
43 touchdowns
25 interceptions
Glennon is just 6-21 in his career as a starter. Do you really think he is someone you can count on?
At the moment, I don't think Jones' job is in danger. I think it would take a lot for the Giants to bench him. However, adding Newton would probably make New York feel better about a potential move.
On paper, the Giants have one of the better offenses in the league.
They signed Kenny Golladay and drafted Kadarius Toney in the first round of this year's draft. They join a group of pass-catchers that includes Darius Slayton, Sterling Shepherd, and Evan Engram.
We also can't forget about running back Saquon Barkley. Imagine the power duo of Newton and Barkley.
New York plays in the worst division in football. Newton has enough talent to keep New York in the playoff race in the event that Jones either has an injury or becomes the backup.
Considering the odds, this certainly isn't a bad pick.
Predicting Where Cam Newton Will Play in 2021
Honestly, it's a little surprising that a team hasn't signed Cam Newton yet. It's not often a starting quarterback becomes available.
I like the fit with either the Dallas Cowboys or Baltimore Ravens. However, I'm going with the Houston Texans.
Houston is nowhere near as good as Dallas or Baltimore, but Newton wants a chance to start. Houston is likely the only team that will give him that opportunity.
If you're interested in potential Super Bowl bets, check out these articles below.
AUGUST
Sportsbook of the Month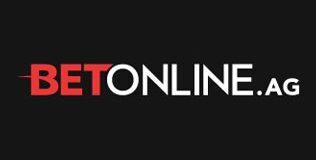 Welcome Bonus
50% up to $1,000
Read Review
Visit Site