Sleeper Picks for the 2020 Preakness Stakes

The second leg of the 2020 Triple Crown (as it were) drops down at Pimlico Race Course on Saturday, October 3rd. The 2020 Preakness Stakes is here, with the favored Authentic aiming to win yet again.
The Bob Baffert trainee claimed this year's Kentucky Derby just like most anticipated, and he'll go into another huge race as the tentative favorite (+175).
Authentic may not be as much of a lock this time, of course, as most horse racing betting websites have Art Collector (+240) right behind him.
You're likely best off just sticking to the top two contenders for the 2020 Preakness Stakes. However, horse racing can often get tossed on its side, so it pays to look for value when betting on who will win the Preakness Stakes.
With that, let's aim high and look at the best Preakness Stakes sleepers for 2020.
Thousand Words (+900)
I don't know what really qualifies as a true Preakness Stakes sleeper, but Thousand Words holds the fourth-best odds out of 11 horses, so it'll do.
I pegged Thousand Words as a sleeper worth betting on going into the Kentucky Derby, and he ended up getting scratched from the race. The good news is that means he's fresh, as he last ran on August first, where he won the Shared Belief Stakes.
Thousand Words is a little sneaky, as this is another Bob Baffert colt that has been in really good form. With four wins under his belt and fresh legs, this is absolutely a sleeper to monitor.
Mr. Big News (+1600)
A second horse I'm higher on than the latest 2020 Preakness Stakes odds probably suggest I should be is Mr. Big News.
The Allied Racing trainee surprised with a third place finish at the Kentucky Derby, and that run alone gives him a chance to test his luck in an overrated field this weekend.
Mr. Big News has been wildly inconsistent, but he has two wins to his name, as well as four top-three finishes. His experience running against Authentic and Art Collector in his last two races only aids his case, as does his tendency and ability to close the gap late in any race.
Max Player (+1600)
I'm slightly less interested in Max Player, although there is enough here to move the needle. The Steven M. Asmussen colt has been extremely competitive throughout his career, finishing 5th or better in every single run.
It'd be unfair to hold that 5th place finish against him too much, either, considering it came in the stacked Kentucky Derby. Getting that experience against some of the best horses and finishing inside the top-5 isn't something I'll take lightly when hunting for elite betting value.
Max Player had solid third-place runs at the Travers and Belmont Stakes, too, and also secured two wins prior to those events. He isn't tops on my list, but this is a horse that can and compete, and has the ability to finish strong. That's enough to attract attention at the top horse racing sportsbooks.
Liveyourbeastlife (+6600)
The perfect name sums this entire process up beautifully, as Liveyourbeastlife could allow Preakness Stakes bettors to live their best life as they aim for the fences.
It's 11 horses in a top-heavy field, so yeah, I see merit in just going for it all with the colt with the longest odds this year.
Understandably so, but let's not ignore this Jorge Abreu trainee just yet. Liveyourbeastlife has been quite competitive, securing two career wins and finishing fourth or better in each of his last four races.
His latest work came in August and September, where he won one race and then finished second at the Jim Dandy race.
Showing an ability to push hard and rally, this could be a horse with enough versatility to at least be in the mix late. If that ends up being true, this could be the best Preakness Stakes sleeper of them all.
Horse racing analyst Anthony Stabile tends to agree that he'll at least run well, too.
I think Liveyourbeastlife is going to run well!

— Anthony J. Stabile (@TheBigAStabile) September 28, 2020
Summary
I'll admit, it's difficult to get too excited about 2020 Preakness Stakes sleepers, seeing as the top two horses really feel like the most realistic threats.
That, and this is just an 11-colt field, so you're only working with seven horses with odds that truly broach sleeper territory.
You can still target some interesting value in this race, though, and if you're looking for a sleeper pick at the top Preakness Stakes betting sites, one of the options above could make sense.
I'd still focus most of my time and energy on Authentic winning again, of course.
AUGUST
Sportsbook of the Month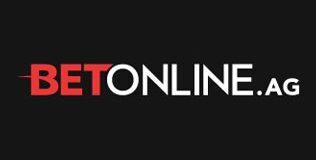 Welcome Bonus
50% up to $1,000
Read Review
Visit Site