Pittsburgh Steelers vs. Buffalo Bills – NFL, Week 1 (2021)

The opening weekend in the NFL is a national holiday as far as I'm concerned. The weekend after Labor Day is when Sundays become lazy days on the couch and all errands are avoided until that night or the next day.
There will be several thrilling and memorable games in the opening weekend of the NFL.
One of the top matchups in Week 1 will be Buffalo hosting Pittsburgh. Before wagering on this game, you will need to know the latest stats and analysis.
I'll go over everything you need to make a good bet for week one. Join me for my Steelers vs. Bills NFL prediction and pick for week one.
Steelers vs. Bills Odds
A stretch from 1988-93 was the last time Buffalo appeared in three consecutive postseasons.
The expectations will be loft, as some think the Bills can win Super Bowl 56.
That is what happens when a star quarterback becomes one of the top players in the NFL. Josh Allen put on a clinic last season, and it will be interesting to see him meet up with Ben Roethlisberger, who could be playing in his final season.
The Bills will be favored to win in nearly every game this season, and Pittsburgh could be an underdog in half their games. Mike Tomlin has never posted a losing record with the Steelers, and this certainly would count as a major upset as many sportsbooks had this number north of a touchdown. Getting 50-plus points combined indicates this could turn into a shootout. There are only five other games on the Week 1 slate that feature a higher point total.
It is time to discuss this AFC showdown by dissecting and breaking down the keys to victory for both squads.
Why The Steelers Win
The fact that you can bet on Ben Roethlisberger's NFL playing future tells you all you need to know about his focus going into 2021.
He won't be holding anything back in potentially the final season of his career. Juju Smith-Schuster, Chase Claypool, and Diontae Johnson are all talented playmakers that will give the Buffalo secondary some problems.
Claypool is a physical wideout that can become a future star due to his blend of size, speed, and leaping ability in the red zone. He could be a matchup nightmare this season, and Big Ben will look his way quite a bit.
Johnson is the intriguing piece since he can become an open target at will regardless of where he lines up. He may very well by the next great Steelers wide receiver.
Johnson could go for a 100-plus reception type of season. The Pittsburgh future may look iffy at the moment, but they can only focus on the present time.
Tomlin has never had a losing season and is known for handling even the top divas in the league. Another reason why Pittsburgh could pull this one off is due to their defensive pressure, led by T.J. Watt.
Watt has been a top-five defender in the league, but the best is yet to come. Pressuring Allen into mistakes is the key to winning their opener.
We have seen Allen try to play Superman ball. He will drop back several times despite having pressure in his face, and he has often taken a devastating sack for a huge loss.
If Pittsburgh can win the turnover battle, they will pull off the road upset.
Why The Bills Win
The Pittsburgh offense was downright disastrous against the Bills last season due to their lack of a rushing attack. Despite the draft selection of Najee Harris, Buffalo has the goods to make Pittsburgh a one-dimensional offense. It worked last season, and it could work yet again this season.
Buffalo drafted a few studs of their own in Carlos Basham and Gregory Rousseau. Both are stud pass-rushing specialists that will look to see increased playing time despite being rookies.
Defending the trio of Pittsburgh receivers won't be easy, but their pass-rush on Big Ben would limit the chunk plays. Forcing the Steelers to drive the length of the field with consistency is the way to go.
The Bills won't need many stops in this one due to their superstar MVP candidate. Josh Allen is coming off a season where he seemingly broke every record.
Single-Season Passing Yards: 4,544 (Most)
37 Pass TD (Most)
572 passing attempts (Second)
2% Completion Percentage (Most, minimum ten games started)
13-3 record (tied for most wins with Jim Kelly in 1991)
Allen has arguably the best wideout, Stefon Diggs, to thread the needle to. Diggs is also coming off a record-setting season where he was getting open with ease.
Pittsburgh's weakness has been their secondary, and the ability to throw the ball all over the field will make the Bills one of the most challenging teams in the NFL to defend.
Buffalo can win this one if they click on all cylinders.
Steelers vs. Bills Prediction
The Steelers are a potential playoff team if they can fight through their gauntlet of a schedule, but the Bills have a chance to become a top seed.
Josh Allen is among the top candidates this season to win the MVP for many reasons. He is a young, talented player that has a bevy of weapons at his disposal.
The AFC East is a winnable division with a few struggling offenses, and Sean McDermott is one of the top coaches in the NFL.
Pittsburgh may need a few upsets this year to get in the postseason, but this won't be one of them.
The Bills will defend their home turf and have another spectacular season.
Steelers vs. Bills Pick
This game should have a few lead changes and could come down to the wire. While both defenses are underrated, the weather in Buffalo is much better before the holidays arrive. The winds aren't as swirling, and the passing games are often on point.
Allen and Roethlisberger should be dueling in one of the highest-scoring games of the weekend.
The Bills are the pick for the money line, but I would stay away from the spread. Pittsburgh should make this one close, so I would prefer taking the over on the point total.
AUGUST
Sportsbook of the Month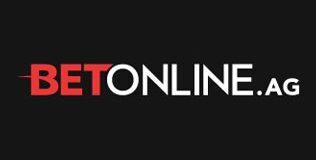 Welcome Bonus
50% up to $1,000
Read Review
Visit Site