Predictions for the Pit Boss 250 – NASCAR Xfinity Series (March 26, 2022)

The Xfinity Series heads to COTA for their first road course race of 2022. This will be the second time the Xfinity Series races on the 3.426-mile road course. Kyle Busch dominated the race last season but won't participate this year.
Last week's race at Atlanta brought carnage. Austin Hill was my longshot, and he was on the front row for the final restart. It looked like we'd see a surprise winner until Ty Gibbs stole the victory.
The Pit Boss 250 should bring just as much excitement. Here are my top picks for Xfinity Series racing at COTA.
A.J. Allmendinger (+200)
Last season, there was a rule of thumb that you couldn't have an Xfinity Series road course race without picking Austin Cindric or A.J. Allmendinger. Cindric is racing full-time in the Cup Series, so that leaves Allmendinger.
Allmendinger was always one of the top road course drivers in the Cup Series. His numbers looked even better when he moved down to the Xfinity Series.
18 starts
6 wins
15 top-five finishes
15 top 10 finishes
267 laps led
7.1 average finish
He has been borderline unstoppable on road courses. When he isn't winning, Allmendinger has been running up front and leading laps. There's a reason he opens with (+200) odds.
Last year's COTA race was a battle for second as Kyle Busch had the field covered. Allmendinger won stage one en route to a second-place finish. Without Busch, he likely picks up another road course victory.
Allmendinger has finished top 10 in all five races, leading 13+ laps in four of them. He is on the verge of victory lane, and COTA presents a great opportunity. There's no way you can go to a road course and not have him as one of your top picks.
Ty Gibbs (+300)
Ty Gibbs has had an interesting season. His victory at Atlanta made him the only multi-time winner in 2022. However, we haven't seen Gibbs lead many laps. He has a combined 13 laps led in the five races.
Obviously, Gibbs loves having the victories, but he can't be too happy with his lack of dominance. That could change this week at COTA.
Gibbs didn't race at COTA in 2021, but the 19-year-old has six starts on road courses. Check out his numbers.
2 wins
3 top-five finishes
3 top 10 finishes
86 laps led
13.0 average finish
He hasn't been as consistent as someone like A.J. Allmendinger, but Gibbs is the only driver that can match his victories. Gibbs went toe-to-toe with Allmendinger last season at Watkins Glen. Gibbs led 42 laps, passing Allmendinger with under five laps to go to score the victory.
Gibbs' first career start came at the Daytona Road Course. He battled Austin Cindric, holding him off on a two-lap sprint to earn his first career victory.
Then, you factor in that Gibbs will drive the same car that Kyle Busch used to dominate COTA. Gibbs has a great chance to earn back-to-back wins.
Ross Chastain (+1400)
Last week, Ross Chastain made his first start of the season in the Truck Series. This week, he'll do the same in the Xfinity Series. Chastain ran full-time in 2020 for Kaulig Racing but returns with DGM Racing.
The team ran full-time with Josh Williams in 2020 and 2021. Williams never competed for wins, but he had solid results on road courses. Check out his best finishes.
Road America (2020): 13th
Mid-Ohio (2021): 10th
Indy Road Course (2021): 15th
Charlotte Roval (2021): 11th
Considering Williams had a 19.2 average finish across the two seasons, I'd say he outperformed his expectations on road courses. That leads me back to Chastain.
No disrespect to Williams, but Chastain is a better driver. He has the talent to elevate that car to the top-five, with race-winning potential. Chastain himself has been great on road courses in his NASCAR career.
Chastain qualified second for last year's Xfinity Series race at COTA. Unfortunately, he broke an axle on the second lap. His 30th-place finish isn't indicative of his road course success.
It wouldn't surprise me if Chastain earned DGM Racing its second ever top-five finish.
Miguel Paludo (+2000)
Road course racing is its own animal, and some drivers only race in NASCAR for those types of races. Miguel Paludo is a great example of this. Paludo ran full-time in the Truck Series from 2011 to 2013 but took a long hiatus from NASCAR.
Last year, Paludo returned to the Xfinity Series to make three starts with JR Motorsports. He opened with an impressive seventh-place finish at the Daytona Road Course. Unfortunately, that was the extent of his success.
Paludo was running top-five at COTA, but a gear issue ended his day early.
His final start of the 2021 season came at Mid-Ohio. Paludo spent 29 laps in the top 15, but he had a disappointing 27th-place finish. I know that's a tough pill to swallow, but I don't believe that indicates his road course potential.
Paludo spent his time away from NASCAR racing in the Porsche GT3 Cup Series. He had much success in Brazil, winning a championship in the Porsche Endurance Series.
He'll race for one of the top teams in JR Motorsports. Noah Gragson has emerged as the championship favorite with the team. Their speed should help Paludo score a strong finish at COTA.
Who Will Win the 2022 Pit Boss 250?
A.J. Allmendinger is always a great pick on road courses. His record speaks for itself, and he has been in contention to win this season. Combining both makes me feel confident about selecting Allmendinger.
Road course racing can be tricky, so feel free to bet on a long shot or two.
Saturday's race will be live on FS1 at 4:30 p.m. ET. Bettors can place their wagers by using the best NASCAR betting sites.
September
Sportsbook of the Month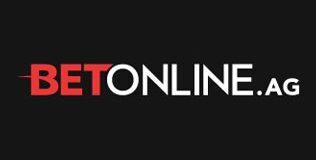 Welcome Bonus
50% up to $1,000