Top Picks to Win the 2021 NASCAR Cup Series Championship

The 2021 NASCAR Cup Series playoff field is officially set. Over the next 10 weeks, 16 drivers will compete for the championship.
Kyle Larson enters the playoffs with a big lead in points but we know anything can happen in the postseason.
Here are the best bets for the 2021 NASCAR Cup Series Playoffs.
Kyle Larson (+240)
It's not surprising to see Kyle Larson entering the playoffs as the favorite at the best mobile betting NASCAR apps.
The driver of the No. 5 Hendrick Motorsports Chevrolet has been the best driver for the majority of the season.
Early in the season, all the talk surrounding Larson was whether he could close the deal. In the first 14 races, he had four second-place finishes, and three races where he led over 130 laps and didn't win.
Larson put all that talk to rest by winning three consecutive races in the middle of the season. He nearly made it four races before blowing a tire in the final turn while leading at Pocono.
He had a brief struggle in July, but he came out of the Olympic break with a win and a pair of third-place finishes. I should add that Larson led the most laps in all three races.
Even with a 20th place finish in the regular-season finale, Larson clinched the regular-season title by 18 points over Denny Hamlin. That gives him an additional 15 playoff points.
It's truly been a dominant season for Larson. Check out the numbers from the regular season.
5 wins
14 top-five finishes
18 top 10 finishes
1,566 laps led
9.7 average finish
Average finish is the only stat he doesn't lead the series in.
Looking ahead to the playoffs, Larson has an excellent chance to qualify for the Championship 4. His 52 playoff points are 28 more than any other driver.
The Round of 16 features two of his best tracks in Darlington and Bristol. He has never won at either track but he has come close on multiple occasions.
Things may get a little dicey in the Round of 12 with Talladega looming. However, he has Las Vegas and the Charlotte Roval. He won at Las Vegas earlier this season and has been one of the best drivers on road courses.
In the Round of 8, we have Texas, Kansas, and Martinsville. He won at Texas in the All-Star race this season. He dominated Kansas before dropping back late. Larson usually struggles at Martinsville but he did run fifth there earlier this season.
As long as Larson doesn't completely fall off, he has a great chance to make the Championship 4. He has never won at Phoenix before but I have no doubt his team will rise to the occasion.
Chase Elliott (+550)
Chase Elliott is sort of flying under the radar this season. The 2020 Cup Series championship is actually having a better season than he did in 2020.
Elliott really should've won the second race of the season at the Daytona Road Course. He led 44 of the first 57 laps before a questionable caution shuffled him back. He was at least in a position to score a top-five when Denny Hamlin spun him late.
Following that, Elliott didn't really find himself in position to win until the 14th race of the season at COTA. He found himself out front when rain ended the race early. Elliott finished second in the following two races to give him four straight top-three finishes.
He had a rough stretch where he finished outside the top 10 in three straight races. Since then, Elliott has shown he is a championship contender.
| | | |
| --- | --- | --- |
| Race | Finishing Position | Laps Led |
| Road America | 1st | 24 |
| Atlanta | 7th | 13 |
| New Hampshire | 18th | 53 |
| Watkins Glen | 2nd | 0 |
| Indianapolis Road Course | 4th | 14 |
| Michigan | 8th | 68 |
| Daytona | 8th | 36 |
It's interesting because the one race he didn't lead any laps in, Watkins Glen, was arguably his best chance to win. He had issues early that put him behind but he nearly made up a 10-second deficit in the final 20 laps. Kyle Larson ultimately won the race.
His two race wins and three stage wins have him fifth entering the playoffs. He may be 31 points behind Larson, but Elliott was 36 points behind Kevin Harvick last season when he won the title.
I don't think Elliott has to worry about the Round of 16 too much. He nearly won twice at Darlington last season and runs pretty good at Richmond and Bristol.
The Round of 12 features Elliott's best track in the Charlotte Roval. Elliott won the last two races there, leading a combined 62 of 218 laps.
In the Round of 8, he has Martinsville and Kansas to look forward to. Elliott dominated the Martinsville playoff race last season, leading 236 of 500 laps in the victory. He has a win and five, top-five finishes in 11 career starts at Kansas.
We know what Elliott is capable of at Phoenix. He won the Championship last season by winning the Phoenix race in dominant fashion.
Last season, we saw Elliott step up in the playoffs. We'll see if he can replicate that success this postseason.
Martin Truex Jr. (+700)
Martin Truex Jr. may not enter the playoffs with the most momentum, but his early season success has him in position to make a deep run.
Truex picked up his first win in the fifth race of the season at Phoenix. His car came on strong late in the race, as he passed Joey Logano with 25 laps to go to score the victory.
Over the next four races, he led the most laps at both Bristol Dirt and Richmond before fading late. He did pick up a win at Martinsville in that stretch.
His third win of the season came in a dominant effort at Darlington. Truex led 248 of 293 laps. The win gave him three through the first 12 races. Just when it looked like he was going to have a dominant season, things went downhill.
Following his Darlington win, Truex finished outside the top 10 in six of the following seven races. He did ride the ship from there with three top 10 finishes in four races. Truex had some bad luck though, crashing out of two of the final three races in the regular season.
The good thing for Truex is his early season success has him tied for second in the points. That's definitely important for a driver who could use some insurance in the playoffs.
I think the reason I'm so high on Truex is his performance on tracks that utilize the 750-horsepower package. Here are the tracks that will use the package in the playoffs and Truex's 2021 stats in their first race.
| | | |
| --- | --- | --- |
| Race | Finishing Position | Laps Led |
| Darlington | 1st | 248 |
| Richmond | 5th | 107 |
| Bristol (2020) | 20th/24th | 0/0 |
| Charlotte Roval (2020) | 7th | 0 |
| Martinsville | 1st | 20 |
| Phoenix | 1st | 64 |
Bristol is definitely a weak spot for Truex but he excels on the other two tracks in the Round of 16.
I don't envision the Round of 12 being an issue with Las Vegas and the Charlotte Roval on the schedule.
The Round of 8 features his best track as of late in Martinsville. He has won in three of his last four starts at the track. He led 129 laps in the lone race he didn't win.
We certainly know he's capable of winning the Championship 4 race at Phoenix.
In the regular season, Truex's team definitely focused on the tracks they'd be visiting in the playoffs. It's time to see if that approach will pay off.
Denny Hamlin (+750)
Denny Hamlin enters the playoffs in an interesting spot. He has been the most consistent driver this season, leading the Cup Series with a 9.1 average finish. However, he has yet to win a race after winning seven times last season.
Hamlin's season got off to an excellent start. He finished top-five in nine of the first 10 races. He led over 200 laps at Martinsville and Richmond before losing the lead in the final 20 laps in each race.
Early in the season, it looked like Hamlin had the regular-season title in the bag. However, a so-so summer stretch that saw him finish top five just twice in 10 races didn't help. It also didn't help that Kyle Larson went on an unbelievable tear that saw him finish top two in seven of eight races.
Since the Olympic break, Hamlin has put himself in contention to win races.
| | | |
| --- | --- | --- |
| Race | Finishing Position | Laps Led |
| Watkins Glen | 5th | 6 |
| Indianapolis Road Course | 23rd | 27 |
| Michigan | 5th | 10 |
| Daytona | 13th | 7 |
He was in position to win at the Indianapolis Road Course but Chase Briscoe spun him while leading with two laps to go. Hamlin also had a strong car at Daytona but he was in a wreck while running third with under 10 laps to go.
Ultimately, he lost the regular-season title but he still enters the playoffs in a decent position. His 15 playoff points have him seventh in the standings, seven points behind fourth-place Chase Elliott.
The good news for Hamlin is he runs well at basically every playoff track. The Round of 16 shouldn't be an issue, as he has multiple wins at all three tracks.
Everyone worries about Talladega in the Round of 12 but Hamlin is one of the best at the track. He won there in the playoffs last season and led a race-high 43 laps earlier this season.
In the Round of 8, Hamlin has at least three wins on all three tracks. He had the best car at Martinsville earlier this season and should run strong there once again.
His chances of making the Championship 4 are going to come down to whether he can win a race. I like his chances to win at some point but if not, I'm not sure he can point his way into the Championship 4.
It'll definitely be an interesting storyline to follow.
Top 2021 NASCAR Cup Series Championship Pick
The setup of the playoffs really makes it so any driver can win. However, I'm going with the favorite in Kyle Larson.
Larson has been the best driver just about all season and he isn't showing any signs of slowing down.
He has a big cushion that should easily allow him to advance to the Round of 8. Once there, he has a great chance to make the Championship 4 and win it all.
If you like betting on NASCAR, check out our NASCAR picks section.
AUGUST
Sportsbook of the Month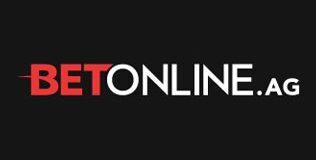 Welcome Bonus
50% up to $1,000
Read Review
Visit Site