Phoenix Suns vs. Portland Trail Blazers – NBA, Saturday, October 23rd, 2021

The NBA Finals runner ups are continuing their season in Portland following matchups with the Denver Nuggets and Los Angeles Lakers. The Blazers fell to the Sacramento Kings in their first game of the season, but this will be their second game compared to the Suns third.
Chris Paul, Devin Booker, Damian Lillard, and C.J McCollum make for a very good backcourt matchup in this one. Both backcourts are the strongest parts of their respective teams and should be the deciding factor of the outcome for this game.
Let's get into the odds and break down the matchup for this game. You can also bet along with me on the NBAs best betting websites.
Odds for Suns vs. Blazers
I think a lot of people will be wanting to bet on the Suns since they are the underdogs. Sportsbooks know how to make a bet look good and they might be pulling a fast one here.
The Suns did not look like they were in their championship form in their home opener and they will be off a back to back. The Blazers will be coming off a bad loss to the Kings on the other hand, making this one a tough one to predict.
Why the Suns Will Win
The Suns proved to be one of the best teams in the league last season with their addition of Chris Paul. They made it all the way to the Finals before falling short to the Bucks, but they are hoping to win it this season. Devin Booker remains one of the best scorers in the league and he could put on a show with Portland's lackluster defense.
With CP3 and Booker running the show for the Suns, the Blazers are going to need a lot out of their guards defensively to keep up. Sadly for the Blazers, that is not an area where they have been successful at.
The Suns also have a deep surrounding cast outside of CP3 and Booker. Mikal Bridges, Deandre Ayton, Jae Crowder, Cam Johnson, Landry Shamet, and Cameron Payne make up for a solid team outside of their two stars.
Why the Blazers Will Win
For what the Blazers lack in defense, they make up for offensively. Damian Lillard is one of the best scorers in the league and is one of the few Trail Blazers who are able to routinely stay healthy. McCollum is also a great scoring shooting guard to complement Lillard, while Nurkic is a steady center when healthy.
If they can get a couple stops on defense, they can stay in this game. Damian Lillard can go off against any team and the Blazers only lost by 2 when he went 0-9 from three against the Kings. A healthy McCollum is another very reliable scorer for them.
The Blazers are always a solid team and their health has been their downfall for the past couple seasons. They are healthy right now and could be a dark horse NBA Finals bet IF they can stay that way.
Why the Over Will Hit
The over seems like a strong bet here due to the Blazers heavy offensive game and terrible defensive game. The Suns can rattle off huge spurts of points on their own as well, which could make the over hit.
Both of these teams should have strong offenses when they get into a rhythm. The over could be a safe bet if you don't like either team in the matchup.
Why the Under Will Hit
Even though the Blazers back court defense is not very good, Chris Paul is a pass first player. If he is making his usual amount of passes, it lets the Suns rely on their other players to score.
I have always thought Chris Paul is at his best when he is trying to aggressively score. If he passes first and relies on Jae Crowder threes for example, the under could have a chance.
The Suns should be a relatively decent defensive team as well, which makes two reasons why the under could hit. You could also have another night where Damian Lillard goes 0-9 from three like his first game. Now he might not ever do that for the remainder of the season, but he might not be in mid season form.
My Pick for Suns vs. Blazers
I am going to go with the favored Trail Blazers in this one. The Suns will be coming off a back to back against the Lakers on Friday and will be on the road for the whole trip.
The healthy Blazers are a very solid team and there won't be a lot of games where Damian Lillard doesn't hit a single three. He was recently named to the NBA'S 75th Anniversary Team, so he could be extra motivated right now. Especially since a lot of people are saying he shouldn't be in it.
Dame will likely step his game up and prove himself and the Blazers to be capable of beating a strong playoff caliber team.
Pick
Trail Blazers to Win
AUGUST
Sportsbook of the Month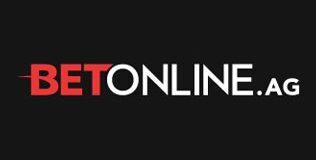 Welcome Bonus
50% up to $1,000
Read Review
Visit Site