Phoenix Suns vs. Cleveland Cavaliers – NBA, May 4, 2021

The Suns travel to Cleveland tonight, hoping to eclipse the Cavaliers in this cross-conference matchup. A win for the Suns will put them level with Utah Jazz at the top of the Western Conference, so surely, they will have a clear focus on their target tonight.
The season is over for the Cavaliers, and it has been for some time. However, they will still want to fend off both the Magic and the Pistons in avoiding coming last in the east.
However, they are likely to find tonight's encounter challenging, having lost to the Suns on the previous two occasions they have met. The last of which was back in February when both teams put on a shooting masterclass as they achieved field goal percentages over 50%.
The difference between them was the Suns backed up that shooting from distance, whereas the Cavaliers didn't, which is why they lost by six.
Those two defeats did come in Phoenix, and if we look at the recent head-to-head record of the games played in Cleveland, it tells a different story. The Suns have hated visiting Cleveland in recent years, having lost on their previous five visits. When you analyze those five games, it is apparent what the Suns' problem has been; their attack has failed to fire. In those matches, they posted scores of 79, 93, 103, 95, and 98.
Over the previous ten meetings between these teams, the Cavaliers have averaged ten more points per game than the Suns. This is predominantly down to then starting much better as they have taken a lead of eight points on average into the second half in those ten games.
Suns vs. Cavaliers Odds
Although you have to question the Cavaliers' motivation tonight, I didn't anticipate the spread would be quite so big, especially given the Suns' poor record in Cleveland lately. When they met three months ago, the spread was over half as short as it is tonight and the Suns narrowly covered the handicap that night by half a point. The points total looks about right here and will be hard to take on either way.
Cleveland has a dreadful record of 6-20 against Western Conference teams, and they have only won two games against any of them at home all season.
Suns Summary
The Suns lost back-to-back games recently, for the first time since January, and since then, they have begun another win streak, having won their previous four matches. However, they will have to be wary this evening as the last time they won four games in a row, they got brought down to earth with a bump as the Spurs crushed them. The Suns couldn't get anything going that night as they failed to score over 20-points in two-quarters of the game. The defeat also halted a run of ten straight wins at home, so you can say it was indeed a shock.
Phoenix has the best record on the road in the Western Conference, having only lost nine of their 30 road trips this season. However, almost half (four) of those defeats did come in their previous 11 away fixtures, and therefore, they are perhaps not playing as well on their travels as they were earlier in the season.
Here are the latest betting trends for Phoenix:
Four of their previous five matches have gone over the betting total.
Phoenix is 16-4 in their last 20 games.
The Suns have lost four of their previous six matches against the spread when battling the Cavaliers.
They have only won two of their last ten games against Cleveland.
Only one of their previous six matches on the road has failed to go over the pointers total.
The total has gone over in four of their last five games against Eastern Conference opposition.
Phoenix has won six of their previous eight matchups against the spread when taking on teams in the Central Division.
The Suns have a superb offense this season that is led by some highly accurate shooting. This is especially the case from the field goal range, where they have the second-highest success rate in the league. They are also deadly from the free-throw line, so the Cavaliers will have to remain disciplined throughout the match.
Phoenix utilizes the ball possibly better than any other team in the NBA. They move the ball around the court quickly and accurately. Again, this has led to many of their opponents losing their shape and making a high number of folks against them, as they often get frustrated at spending a significant amount of time without the ball. It's easy to see why they have been so strong in this department when you take a look at the contributions of Chris Paul this season.
However, they are averaging two fewer points on their travels per game this season. They appear to play the same way either at home or on the road, but they don't quite execute it as well as they do when they're playing in the familiar surroundings of Phoenix.
Their biggest problem in attack is their rebounding which is amongst the worst in the league.
While this hasn't gone against them so far this season, you feel it may be an issue when they head into the playoffs and therefore is something to try and work on before they get there.
Their defense is excellent, and they especially defend well against teams that like to shoot from deep as they have reduced their opponents to a three-point success rate of 35%. They hold their opponents to 46% from the field goal range, which is good, but if they want to be Conference champions this season, you feel that could come down a point or two.
The area to improve upon in defense is their blocking, as they are only averaging four blocks per game. This is particularly strange as they cover their opponents well, so you would have thought this number would be higher.
The Suns will miss Crowder and Nader tonight, while Payne will be hoping to be pain-free and able to feature following a recent knee injury.
Cavaliers Summary
It does feel like Cleveland has given up this season after losing their previous six matches. Apart from Miami, they haven't faced a top-six team in either Conference during those games, and they took some extensive beatings.
Their record at home has been poor, having won 12 and lost 19 of their 31 games played in Cleveland this season. They have lost their last three in a row, and their last victory at home came against the Bulls over two weeks ago. The Cavaliers did everything better that night, and they won every battle across the court in every department. You feel they will have to produce more of the same tonight even to get close to the Suns, and even then, it still might not be enough.
Here are the latest betting trends for Cleveland:
The Cavaliers have lost all six of their most recent matches against the spread.
Five of their last seven games against Phoenix have gone over the betting total.
They have only won one of their previous nine matches at home.
Cleveland is 6-14 against the spread in their last 20 games against teams from the west coast.
Only one of their previous five matches against teams based in the Pacific Division has failed to go under the points total.
The total has gone over in four of their last six games played in May.
It's likely the Cavaliers won't trouble the scoreboard this evening as they have the worst offense in the NBA this season, averaging a messily 103-points per game.
Although they can shoot well on occasions as they did when they last met the Suns, generally, their shooting has been lacking, especially from three-point range and the free-throw line. Given these two areas are weaker than their field goal shooting, it suggests to me they don't like shooting under pressure. This means they will have to try and start fast tonight, add they have done in the past against the Suns, as if they fall behind, it could be a long night for them.
Although their defensive rebounding has been poor given how bad the Suns have rebounded in attack, this is an area they will look to win tonight, and you feel they have to as this could be their only way of securing some time on the ball. But once they get it, they will have to use it much better as they did against the Bulls in their last home win. Time and time again this season, they are making too many turnovers.
However, their attack has been much better at home, which perhaps gives them a glimmer of hope. This is because they are averaging four more points per game.
Given the Suns are averaging two points fewer on the road, this could help the Cavaliers get closer to their opponents tonight.
However, with that said, it would appear the emphasis is more on the attack at home as they are also conceding two more points per game on average which does dent their hopes slightly.
Their defense has been much better and is marginally above par this season. However, they need to start covering their opponents much better, all over the court, as they give away too many easy baskets.
The Cavaliers will also have to work at a cohesive unit tonight, which they haven't been doing in recent games. There is evident unrest in the camp, and it appears the coaching staff has a battle on their hands to try and get all of the players singing from the same hymn sheet.
Cleveland has a long list of injuries which certainly isn't helping them right now. Tonight they will be without Dellavedova, Nance Junior, Prince, Hartenstein, Windler, Garland, and Stevens.
Suns vs. Cavaliers Betting Pick
With all of the squabbling amongst the Cleveland camp and the long injury list they have, there seems only one outcome tonight, and that is a big win for the Suns. Phoenix will be entirely focused tonight as they look to go joint top of the Conference with the Jazz. They will also want to right some wrongs, having lost on their previous five visits to Cleveland, and they can do that tonight with an emphatic victory.
Take the Suns minus the spread to win here.
AUGUST
Sportsbook of the Month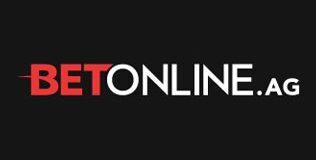 Welcome Bonus
50% up to $1,000
Read Review
Visit Site