Philadelphia Phillies vs. San Francisco Giants – MLB, June 18, 2021

The Philadelphia Phillies head to the Bay Area to battle the San Francisco Giants on Friday, as both teams kick off a fun weekend series.
Philly is on a tear at the moment, having won seven of their last ten and slowly inching up toward first place in the NL East. The Giants are clinging to first place in the NL West and hope to keep the Los Angeles Dodgers behind them come Monday.
For now, the Giants get to play host in a game with plenty of power and somewhat suspect pitching. Let's see how it all may unfold in Friday's Phillies vs. Giants prediction and betting pick.
Phillies vs. Giants Odds for June 18
San Francisco heads into this one as the understandable favorite at the most reputable MLB betting sites. They've been one of the best teams in the majors, and they're 21-9 at home at the time of this writing.
Nobody will scoff at the moneylines here, but the Phillies are certainly compelling at plus money. They're terrible on the road (12-21), but they're in good form at the moment, and the matchup in front of them isn't too daunting.
Some might be surprised to learn that the Giants have some of the best power in the MLB. Their sticks put this timid game total at risk, and even in what has historically been a pitcher's haven, the Over clearly stands out.
I think there are a lot of ways to go if you're betting on the Phillies vs. Giants game, but which bet stands out the most? Let's break this matchup down a bit further to find out.
Game Preview for Phillies vs. Giants
The only thing that keeps this game total low is the park. San Francisco is presently tied for the second most homers right now, and they're 9th in scoring.
The Giants are banged up, but they still carry some nice offensive upside, and they also are a bad matchup for Vince Velasquez.
Velasquez has kept things contained for the most part in 2021, but he is way worse against lefties, and he gives up a good amount of power. He'll be aided by the ballpark, but this matchup is otherwise the worst of both worlds for him.
On the other side is Johnny Cueto, who has also had difficulty getting lefties out but has been serviceable for the Giants. Cincy's bats won't exactly fear him here, but the only guy that is really dangerous is Jesse Winker.
If Cueto can keep Winker from taking him deep, his low walk rate and solid ability to hold righties in check can allow him to survive this matchup.
Best Bet for Phillies vs. Giants
All signs point to a Vince Velasquez meltdown. He has made it through some games this year, but he still gives up too much contact and has issues with power.
More specifically, Velasquez can't seem to get left-handed hitters out. San Francisco isn't 100%, but they have viable hitters from the left side in spades. I'd imagine they have their way with Velasquez here and do enough to allow Cueto to hold down the fort and get the win.
Despite the park aiding pitchers, the presence of power from both sides (Reds rank 6th in HR) and Velasquez put the Over in play here. That's a good secondary bet, but the matchup favors the superior Giants in this one, and they happen to be a nice price.
AUGUST
Sportsbook of the Month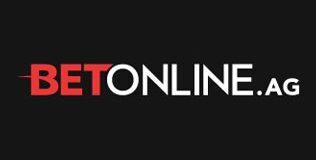 Welcome Bonus
50% up to $1,000
Read Review
Visit Site