Philadelphia Eagles vs. San Francisco 49ers Betting – NFL, October 4, 2020

As we peer into the Eagles vs. 49ers Week 4 matchup, the game is littered with unknowns. At the time of this writing, Kyle Shanahan doesn't know if Jimmy Garoppolo will be ready to play. The same goes for George Kittle, as well as running backs Jerrick McKinnon and Raheem Mostert. Tevin Coleman is already on IR and the defense is missing all sorts of key pieces.
The good news for SF fans is that Philly is a complete mess and can't seem to get out of their own way.
Can Doug Pederson right the ship on Sunday Night Football in Santa Clara, or will Philadelphia remain winless?
Here is my Eagles vs. 49ers prediction.
Eagles vs. 49ers Odds
The more we see out of Philadelphia, the harder it becomes to trust them in any betting arena. The Eagles are 0-3 against the spread and couldn't even beat the Bengals at Lincoln Financial Field.
Any worries about backing the Niners without their starting QB went away after watching Nick Mullens go to work in week 3. Also worth noting for anyone considering locking in an Eagles vs. 49ers pick, San Francisco's +41 point differential is currently tops in the league. Meanwhile, Philly's down at -28.
Why the Eagles Will Win
The 49ers Are Too Banged Up. San Francisco is running out of weapons. Nick Bosa and Dee Ford aren't playing on defense, the offense is onto their third tight end, and whoever is playing quarterback must now rely on undrafted wideout Kendrick Bourne.
If Philly ever had a chance to take down the Niners, this week 4 contest would be it.
Backs Against the Wall. They blew a 17-point lead in week 1. They got wrecked by the Rams at home in week 2, and their performance versus Cincy was borderline pathetic. It's a miracle the Eagles are just a half-game out of first place in the NFC East, but the time for Doug Pederson to rally the troops is now.
A prime time game might just be what Philadelphia needs to get their organization back on track.
Why the 49ers Will Win
Carson Wentz's Inadequacy. The Eagles QB's early-season struggles have been well documented. However, a deeper look at Carson Wentz's career hints that calling for Jalen Hurts to get a shot might not be that out of line.
Carson Wentz up to 51 fumbles and 40 interceptions in 59 career games.

— Brandon Lee Gowton (@BrandonGowton) September 27, 2020
According to PFF, Wentz has amassed 12 "turnover worthy plays" in 2020. No other player has racked up more than 6.
They Take Care of the Football. Philadelphia's NFL-worst "-7" in the turnover differential department is a big reason they haven't won a game. On the flip side, San Fran is sitting at "+3" after turning it over just once through the first three weeks.
That discipline instilled by Kyle Shanahan goes a long way in a 60-minute clash on the gridiron. As far as the injuries making this team less efficient on the offensive side – not with this group.
A lot of teams talk about the "next man up" philosophy. Few teams adapt and bring that motto to life as well as San Francisco.
Eagles vs. 49ers Pick
The Eagles are desperate, but that does little to guarantee they're going to beat the Niners in San Francisco. What it means is that that Philly will play aggressively and not leave anything out on the field.
Philadelphia should be able to move the chains against a Nick Bosa-less defense, but I'm far from convinced that Jim Schwartz's unit can slow down the 49ers.
The bottom line is both defenses are unlikely to play up to their potential when they take the field on Sunday night. Throw in the fact that this is a prime time game on NBC – combined with how the NFL is manipulating games to make it more offensive-friendly – and I'm expecting a boatload of points.
Certainly more than 45.
August
Sportsbook of the Month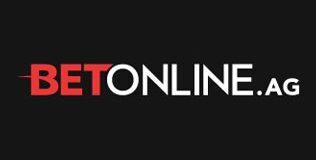 Welcome Bonus
50% up to $1,000