Philadelphia Eagles vs. Atlanta Falcons – NFL, Week 1 (2021)

For the third time in four seasons, Philadelphia and Atlanta will clash in an early-season NFL matchup. The Eagles knocked off the Falcons in the 2018 opener (18-12); Atlanta got the better of Philly in week 2 in 2019 (24-20).
Go ahead and throw those results out the window when assessing Sunday's clash.
The Iggles and the Dirty Birds are going to look a lot different in 2021. Nick Foles and Carson Wentz are both gone; it's the Jalen Hurts show now. Dan Quinn has been replaced by Arthur Smith, while the Eagles canned Doug Pederson and brought in Nick Sirianni to lead the charge.
As far as what to expect when Smith and Sirianni take the field as head coaches for the first time, that's where this preview comes in. Before I dive into an Eagles vs. Falcons prediction, let's glance at the odds.
Eagles vs. Falcons Odds
Bettors can back the Eagles getting 3.5 points at BetOnline. Others might be interested in snatching Atlanta -3, a line that's still available at nearly all of the best NFL betting apps. In other words, this is a game you're going to want to shop across the top apps before you lock anything in.
Being that it's week 1 and there's no 2021 data to fall back on, here's a quick peek at how these two teams fared against the spread in 2020.
NFL ATS Numbers in 2020
Team
ATS Record
Eagles
6-10
Falcons
7-9
Worth noting, Philly was a disastrous 1-7 against the spread as a visitor. Then again, Atlanta covered the spread just once in five tries when installed as the favorite.
There's a lot of uncertainty with two new faces at the helm. Let's peek ahead at what's in store.
Eagles vs. Falcons Preview
It's a new year with two first-time head coaches. Philly's working with a new quarterback while Atlanta overhauled their roster under the guidance of new GM Terry Fontenot. Rather than look back at team stats from 2020, there's more to gain by evaluating what each team's bringing to the table on Sunday afternoon.
Here's what we know.
Philly is going to try and run the ball early and often. Hurts started and played in three full games last season – not including the week 17 debacle in which Doug Pederson yanked Jalen so he could give Nate Sudfeld a look. In the two games that the Eagles lost, Hurts averaged 41.5 passing attempts. In the one game that Philly won with Jalen under center, Hurts only dropped back to throw 30 times.
Adding DeVonta Smith to the fray should help open things up, and it appears that Zach Ertz – bleached mop and all – is going to be part of the game plan. Nevertheless, look for the Eagles to depend on the RPO and zone reads and try and pound the ball down the Falcons' throat.
Quite the contrary on the other side of the ball.
Arthur Smith was known for employing the ground and pound game in Tennessee, but this is a much, much different situation. The Titans had Derrick Henry and a robust offensive line. The Falcons are set to rotate Cordarrelle Patterson and Wayne Gallman in with Mike Davis. PFF's 2021 offensive line rankings have Atlanta slotted 24th.
On offense, the Falcons are going to lean on Matt Ryan, airing it out to Calvin Ridley and Russell Gage. And buckle up for the unveiling of Kyle Pitts flying down the seams.
Neither of these defenses was very good on defense a season ago; both units are expected to rank in the bottom half of the league in 2021 as well.
Add all this up, and the over 48.5 is certainly in play.
Eagles vs. Falcons Prediction
Fading Atlanta and buying stock in Philly has always been part of my plan this season. This sentiment was reflected earlier in the summer I revealed what I thought were the five best NFL win totals to bet in 2021.
As we stand here in September with week 1 underway, not a whole lot has changed. I'm still a believer in Nick Sirianni and think we'll see a much better product in Philly than the general public thinks. And as much as I like the combination of Ridley and Pitts on the outside, I'm wary that this offense will be dynamic enough. The age model isn't helping Matt Ryan, and as previously stated, the offensive line could be in a heap of trouble.
I think the Eagles have just enough to pull off the road upset.
I'm not totally convinced that the Eagles will win this game, but it's virtually a toss-up in my book. In that case, capturing "+157" sounds a heck of a lot better than laying -177.
Eagles vs. Falcons Pick
While the courageous play is back Philly on the money line for my Eagles vs. Falcons pick, there's no need to be bold. Not when BetOnline included the hook and is letting us latch on at +3.5.
Matt Ryan and I took the same number of snaps this preseason, not to mention, Atlanta went 0-3 in their exhibition games. Heck, the Falcons got blown out on each occasion and mustered up a total of 30 points. For what it's worth, Philly scored 31 their last time out (August 27th).
Even without reading too much into what happened in August, it's hard for me to justify Atlanta being more than a field goal favorite.
AUGUST
Sportsbook of the Month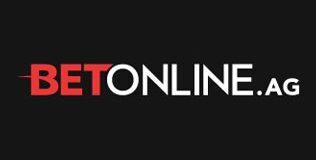 Welcome Bonus
50% up to $1,000
Read Review
Visit Site