Phil Hawes vs. Jacob Malkoun Betting Preview – UFC 254

It's not often that a card as major as UFC 254 would feature a bout between two debutants. But in the case of Phil Hawes vs. Jacob Malkoun, that's exactly what we're in for.
Malkoun is a training partner, cornerman, and friend of former UFC middleweight champion, Robert Whittaker. A lot has been made of that in recent times, but does that make him one to watch in this contest?
Hawes (8-2) is coming off an eye-catching win over Khadzhimurad Bestaev in September. He is currently riding a four-fight win streak and will be confident of taking his opponent's perfect record away on Saturday night.
Hawes' (4-0) record might be blemish-free, but it also suggests he is pretty green. It's crazy to think of any fighter with just four bouts under their belt getting an opportunity like this, but the Aussie won't be complaining.
Let's look at the odds for Hawes vs. Malkoun at UFC 254. I'll be revealing a few of the best bets for Hawes vs. Malkoun, too, before giving some additional info to ponder on a little later.
First, here's who I think wins the fight.
Hawes vs. Malkoun – Who Wins?
Although he looks like a solid fighter with decent fundamentals, there is nothing seemingly outstanding about Jacob Malkoun.
He doesn't have an obvious X factor like serious stoppage power, a dangerous submission game, or anything that would suggest that he is in this unusual position because he is going to be a superstar.
Hawes, on the other hand, has a more proven track record of getting things done. I'll go into more detail later, but first, let's look at the odds and best bets for the fight.
Odds for Hawes vs. Malkoun
Hawes comes in as a -275 favorite to win his fight with Malkoun (+210).
I've looked through most of the top sites for betting on UFC fights and found that the odds are in the same ballpark, regardless of the bookie.
Is it worth saying that I was surprised to see the type of movement in Hawes' odds to beat Malkoun? I think it is. The American opened at -340 but has come up to his current price over the past week. I'd be surprised if his odds settle at less than what they are now, but they could get a little better ahead of fight night.
As for Malkoun? The Aussie seems to have his backers in this fight. His odds have dropped from +260 to +185 — the latest price is not good enough for me to consider.
But is there a market for Malkoun to beat Hawes that could be worth getting your money behind? Let's move on to the next bets and I'll explain what I have found.
Best Bets for Hawes vs. Malkoun
Hawes to Win by KO/TKO/Submission/DQ (-120)
Hawes to Win in Round 1 (+210)
I've got just the two bets for you to look at in this fight.
The first is Hawes to Win by KO/TKO/Submission/DQ (-120) which is a good shout.
Hawes is an incredibly powerful kickboxer with a nice bag of shots, including very stinging leg kicks. If he lands enough on Malkoun, I can see him taking his legs away from him and getting the finish.
Malkoun doesn't look to be anywhere near the same level as Hawes. Yes, he is unbeaten, but he has never faced a fighter as good as the American.
Hawes has had to take the long road to the UFC following a couple of major disappointments. He's here to make up for lost time, which leads me to believe that he will be heading in there to make a statement.
Hawes to Win in Round 1 (+210) is a good bet, in the circumstances.
Why Hawes Beats Malkoun
There are more question marks about Malkoun than there are on The Riddler's catsuit.
Yes, we know he is a training partner of Robert Whittaker. I love Whittaker as a fighter, but when that's the major thing being talked about regarding a fighter, you should be cautious of placing your money on them.
Although Hawes has had his hiccups over the years, we have those years to look back on. In my mind, he has shown consistency in recent times, and that's something that he struggled with before.
Above all else, the American is the more complete fighter and has the experience to take Malkoun — who is currently ranked as just the 11th best middleweight in Australia and New Zealand — to places that he has never been before.
How will Malkoun handle the pressure of fighting on the world's biggest stage? Especially on the main pay-per-view portion of an event headlined by the biggest fight of the year? I don't think he will handle things as well as Hawes, who has experience of fighting in the now-defunct World Series of Fighting, The Ultimate Fighter, as well as Dana White's Contender Series.
There's simply too much in Hawes' favor here to bet against him. I believe we will see "Megatron" winning by KO/TKO on the night.
Thinking of Betting on UFC 254?
If so, don't go just yet because I have some more bets, odds, and predictions for UFC 254 for you to check out.
Feel free to look over the following if you still are yet to lock your bets in for Saturday night!
Enjoy the fights!
August
Sportsbook of the Month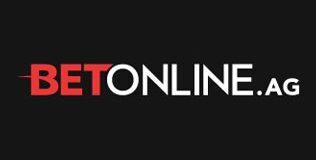 Welcome Bonus
50% up to $1,000