Picks and Predictions for 2022 PFL Week 1

The Professional Fighters League is back, with a full card set to go down on Wednesday, April 20 from the Esports Arena in Arlington, Texas.
I'll be providing you with my 2022 Week 1 PFL predictions to help you win some money on the fights. With a total of ten matches to bet on, you'll have plenty of options to choose from.
The headline bout is between Clay Collard and Jeremy Stephens at lightweight. Stephens, who last competed against Mateusz Gamrot in the UFC, makes his first appearance under the banner. He will have his work cut out against another former UFC man in Collard.
Let's get to the PFL odds for Week 1 before I analyze the full card and offer my 2022 Professional Fighters League predictions and picks for the first event of the year.
2022 PFL Odds for Week 1 of the Regular Season
The odds below are taken from the Bovada sportsbook, which is one of my go-to betting sites for PFL fights.
Clay Collard (+115) vs. Jeremy Stephens (-141)
Raush Manfio (+110) vs. Don Madge (-145)
Antonio Carlos Junior (-800) vs. Delan Monte (+475)
Natan Schulte (+125) vs. Olivier Aubin-Mercier (-165)
Emiliano Sordi (-310) vs. Cory Hendricks (+235)
Alexander Martinez (-145) vs. Stevie Ray (+110)
Marthin Hamlet (-260) vs. Teodoras Aukstuolis (+195)
Omari Akhmedov (+110) vs. Viktor Pesta (-141)
Rob Wilkinson (-190) vs. Bruce Souto (+151)
Clinton Williams (+225) vs. Simon Powell (-300)
First things first, Stephens comes in as a 2022 Week 1 PFL betting favorite in his debut fight.
Collard's odds for the 2022 PFL Week 1 main event aren't crazy, however. A semi-finalist in last year's lightweight tournament, "Cassius" will be hoping to do better this time around. I'm not exactly put off by his +115 price tag.
Elsewhere, Don Madge, Antonio Carlos Junior, and Olivier Aubin-Mercier are all favorites for their main card bouts.
If you like the odds above and want to get to betting on the PFL action in week one, head over to Bovada now.
Bet on PFL Fights at Bovada
Full 2022 Professional Fighters League Week 1 Card
Here's the PFL lineup for Week 1. I've broken the card into the main and prelims portions to help you find the fights you want to bet on a little easier.
2022 PFL Week 1 Main Card
Lightweight – Clay Collard vs. Jeremy Stephens
Lightweight – Raush Manfio vs. Don Madge
Light Heavyweight – Antonio Carlos Junior vs. Delan Monte
Lightweight – Natan Schulte vs. Olivier Aubin-Mercier
Prelims Fights for 2022 PFL Week 1
Light Heavyweight – Emiliano Sordi vs. Cory Hendricks
Lightweight – Alexander Martinez vs. Stevie Ray
Light Heavyweight – Marthin Hamlet vs. Teodoras Aukstuolis
Light Heavyweight – Omari Akhmedov vs. Viktor Pesta
Light Heavyweight – Rob Wilkinson vs. Bruce Souto
Light Heavyweight – Clinton Williams vs. Simon Powell
You might have noticed that the fights on the card are either lightweight or light heavyweight.
That shouldn't deter you from making PFL predictions for 2022 Week 1 fights. If anything, things feel neater when you have a card consisting entirely of fights from two weight classes.
Experienced MMA bettors should recognize a few names on the 2022 Professional Fighters League undercard for Week 1. Others might not. Either way, I've got you covered with my predictions for the matches scheduled for this event.
2022 PFL Week 1 Predictions for All Fights
Before you get your PFL bets down on the top MMA sportsbooks, check out these predictions for Wednesday's matches.
Clay Collard to Beat Jeremy Stephens by Decision
Don Madge to Beat Raush Manfio by Decision
Antonio Carlos Junior to Beat Delan Monte by Submission
Olivier Aubin-Mercier to Beat Natan Schulte by Decision
Emiliano Sordi to Beat Cory Hendricks by KO/TKO
Stevie Ray to Beat Alexander Martinez by Decision
Marthin Hamlet to Beat Teodoras Aukstuolis by Submission
Viktor Pesta to Beat Omari Akhmedov by KO/TKO
Bruce Souto to Beat Rob Wilkinson by KO/TKO
Simon Powell to Beat Clinton Williams by KO/TKO
There are a fair number of 2022 Professional Fighters League predictions for Week 1 that might go against the grain.
For the most part, these fights are fairly close anyway.
The PFL 2022: Regular Season Week 1 odds prove as much, with the exception of Antonio Carlos Junior.
But even though Junior's odds are mega prohibitive on the line, those betting on the PFL this Wednesday can potentially get some value on the PFL props markets.
Let's move on to my top Professional Fighters League picks for Week 1 of the regular season.
2022 PFL Regular Season Week 1 Best Bets
I've got three top bets for you to get stuck into if you are betting on the PFL this week.
Clay Collard to Win by Decision (+225)
Don Madge to Beat Raush Manfio by Decision (+175)
Stevie Ray to Beat Alexander Martinez by Decision (+175)
First, Collard to beat Stephens by decision looks like a solid bet on the Professional Fighters League Regular Season Week 1.
Stephens is coming in on minus money odds with the best MMA sites and apps. Much of that has to do with his status as a former UFC fighter.
And no, I'm not referring to his infamous run-in with Conor McGregor.
Collard has a solid chin, while Stephens mostly relies on his power to get past his opponents. However, he is winless in his last six bouts.
Don Madge also offers good betting value for a decision win and the same can be said for former UFC lightweight Stevie Ray, who is fighting for the first time since 2019.
Where to Find More 2022 PFL Week 1 Bets
That's about all for my PFL predictions and picks for Week 1 of the 2022 Regular Season.
We've covered the odds and the full stretch of the card, which contains some really interesting bouts. More importantly, some fights that you can win money on in the Professional Fighters League 2022.
I'm sticking with my three bets. But if you're looking for more odds and PFL props, head on over to the leading MMA betting apps to see what's up for grabs!
Good luck with your bets!
September
Sportsbook of the Month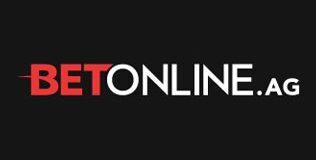 Welcome Bonus
50% up to $1,000