Penn State Nittany Lions vs. Wisconsin Badgers – College Football (September 4, 2021)

The Wisconsin Badgers and Penn State Nittany Lions meet in the top conference game of the opening weekend in college football.
While the two will clash in a cross-divisional game, it will impact their chances of appearing in the College Football Playoff. Both teams are fully capable of making their first trip to the CFP despite coming off miserable seasons for their standards.
James Franklin and Paul Chryst have been outstanding coaches thus far with their respected programs, but this is a vital season.
Wisconsin is just outside the top 10 with hopes of cracking it this season. Penn State has plenty of talent returning, and they have a favorable conference schedule to inflict some damage.
So, which team will prevail and what bet stands out? Let's find out in my Penn State vs. Wisconsin prediction and pick for week one.
Penn State vs. Wisconsin Odds
The Badgers for the past 26 home games at Camp Randall are favorites. We have not seen Wisconsin as a home underdog since 2016 against second-ranked Ohio State.
That game went to overtime, and while the Badgers lost, they easily covered as 10-point underdogs.
Penn State has covered three of their last four road underdog games going back to 2017.
Another fun nugget is Penn State is opening up against Big Ten foes in consecutive seasons for the first time since 1993-94. Kerry Collins was the quarterback back then, and he is the last Big Ten non-Ohio State quarterback to be selected in the first round.
Sean Clifford likely won't be a future first-rounder, but he must play better than last season. Graham Mertz has an advantage in this matchup under center, and it's beneficial to be playing at home.
It is time to discuss this early Saturday kickoff by dissecting and analyzing the keys to victory for the Nittany Lions and Badgers.
Why Penn State Wins
The experience and talent the Nittany Lions have in the backfield is one of the better units in the country. Noah Cain, Keyvone Lee, Devyn Ford, and John Lovett is a talented quartet of backs.
The offensive line is solid enough to dominate at the line of scrimmage. The legs that Sean Clifford has used towards the end zone have made the PSU even more challenging to limit. The difference between last season and this season will be the improved passing game.
Jahan Dotson and tight-end Brenton Strange can stretch the field and become matchup nightmares for opposing defenses.
Dotson snagged a one-handed grab against Ohio State last season and posted eight receiving touchdowns. Parker Washington is a capable option as the number two wideout, so the program has their best group of passing options in a while under Franklin
If there is a weakness of Wisconsin, it is running downhill on them. Penn State's stable of backs could wear them down in a four-quarter battle.
Why Wisconsin Wins
Sean Clifford against elite defenses has been a problem. In the last seven losses, Clifford has turned it over at least once in all seven defeats.
There have been games where he has been taken out and benched. Penn State's backup Will Levis transferred to Kentucky, so this is his team to find success.
Going against Jim Leonard's defense will be easier said than done. The Badgers are ferocious when flying to the ball, but making Penn State one-dimensional will be the key to victory.
Jack Sanborn is one of the elite linebackers in the Big Ten, and he is the leader to limit the rushing attack. Wisconsin has controlled the line of scrimmage in Madison for seemingly centuries.
Their offensive firepower starts and ends with Graham Mertz and Jalen Berger. Berger is the next big thing in Madison to reach stardom. He could tote it 25-plus times, and that would mean Wisconsin is playing ahead in this game.
Jake Ferguson, Danny Davis, and Kendric Pryor should be healthy enough to help take pressure off the run game when Mertz and the offense go to play-action. This offense is much improved, and they are more than capable of exposing Penn State.
Penn State vs. Wisconsin Prediction
The winner of this game will get hyped as a top 10 team, and they will be more than worthy of it. Penn State will at least double their win total from a season ago, but this trip to Madison is a challenge.
Wisconsin has the better offensive line and will be able to run the ball with ease. Graham Mertz may not have the better options in the passing game, but he has been the better quarterback.
Points will not be flowing with two exceptional defenses, but the home crowd and ability to force turnovers should be the difference.
Mertz had issues in a few games last season, but Clifford has been the more turnover-prone passer. Wisconsin is ready for a stellar campaign with so many pieces returning from last year's squad. This victory will springboard their year with a possible trip to Pasadena.
Penn State vs. Wisconsin Pick
The Badgers and Nittany Lions will put on a show for us in the opener. Both teams will play big boy football and roll their sleeves up.
However, there can only be one winner, and there are many potential plays here.
The moneyline does not provide quite the value one should be looking for in a game that has such a low spread. Take the Badgers to cover, but be prepared to sweat this one out.
August
Sportsbook of the Month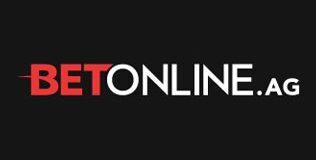 Welcome Bonus
50% up to $1,000