Paul Felder vs. Rafael dos Anjos Betting Preview – UFC Fight Night, November 14, 2020

Paul Felder vs. Rafael dos Anjos headlines UFC Vegas 14 from the UFC APEX this Saturday, November 14.
The event, more commonly known as UFC Fight Night: Felder vs. dos Anjos, was shaken up at the last minute by the withdrawal of Islam Makhachev. The Russian's withdrawal opened the door for Felder, who steps in on late notice.
I'm going to be looking at the odds for Felder vs. dos Anjos, as well as providing you with some of the best bets for this lightweight clash. Given the circumstances, you should certainly be cautious when betting on this fight, as I will clearly explain below.
So, let's get down to business with my betting preview for Felder vs. RDA.
Felder vs. dos Anjos – Who Wins?
Rafael dos Anjos by Submission
Consider this a straight-up, no-nonsense prediction. RDA by submission is what I see happening.
I'm not going to expand too much on my thoughts here, however, as there will be plenty of time to do that a little further down this page.
Next on the agenda is the odds. I'm sure you're eager to see the line for Felder vs. dos Anjos, so let's move on.
Latest Felder vs. dos Anjos Odds
Rafael dos Anjos to Win
-167
Felder comes in as a +125 underdog. That means you can bet on Felder to beat dos Anjos and get a decent price for it. At least at first glance.
But I'm not sure this is a wise bet at all. For a start, "The Irish Dragon" is taking this fight on such short notice. Five days, to be precise. That's no time to get in shape for an opponent like RDA.
Felder told Ariel Helwani that he has been training for a triathlon, and is leaner than he ever has been. But the simple fact is that he will not be as sharp as he would have been in regular circumstances.
Do Felder's odds look as appealing, giving he has about 20+ pounds to cut ahead of Saturday. Erm, no is the answer to that question. Could I be wrong? Of course. But I don't see Felder winning this fight.
Now, dos Anjos' odds to beat Felder are -167. They are much more appealing to me, even if the Brazilian is dropping back down to the 155-pound class.
It's no secret that dos Anjos struggled to make weight towards the end of his first UFC lightweight run, but if Felder can't make weight, a catchweight scenario would almost certainly benefit the former champion.
I'm sticking with RDA in this fight, and have chosen three bets that I would like you to check out.
Let's do it.
Best Felder vs. dos Anjos Bets
dos Anjos to Win (-167)
dos Anjos to Win by Submission (+600)
dos Anjos to Win by Submission in Round 4 (+3300)
First things first, dos Anjos to win (-167) is the bet I would recommend in this fight.
I had reservations over how long it would take for the former 155-pound champion to transition back to this weight class, but those concerns have been overshadowed by Felder stepping in at late notice.
If anything, this should help dos Anjos.
But while a stoppage win is possible, I don't think RDA will do it against Felder. However, I can see a lot of punishment being dished out that could set up a submission victory (+600) for dos Anjos, a 4th degree BJJ blackbelt.
My final recommended bet is for anyone looking for even bigger odds in this fight. If that sounds like you, dos Anjos to Win by Submission in Round 4 (+3300) is well worth a pop.
By Round 4, I expect that a lot of the damage accrued by Felder will be severely hampering his performance. This is when dos Anjos will look to push the pressure even more, which could culminate in that submission win.
I've been frantically looking through the top MMA betting apps for the best odds I can find for Felder vs. RDA, and +3300 is as good as it gets.
But back to the details of this fight. Would you say that all of the above covers why dos Anjos will beat Felder? Personally, I believe there is a bit more to it, as I explain in the following section.
Why dos Anjos Beats Felder
We have seen guys and girls step into fights at late notice and come away with the win.
The best example of this, as you will probably agree, was Nate Diaz's extraordinary submission win over Conor McGregor at UFC 196 in 2016. But that was an exception to the rule. It's not something we tend to see happen on the regular.
If it was, I'm sure there would be more fighters willing to take the chance of coming into a fight out of prime shape and underprepared.
But they don't, for a reason. Michael Chandler was offered the chance to step up and fight RDA, and he said no. So kudos to Felder for effectively saving the card.
At what cost though? Felder usually walks around close to 200. He is a big man for this weight class and will take a massive hit in draining himself to make 155. Does he make 155? I think he will struggle to, personally. Triathlon training or not, it's a very big ask.
Regardless, he will make the fight. Whether it's a catchweight or not remains to be seen. The simple fact, however, is that he will not be as sharp as he usually is, and that is giving the advantages to dos Anjos.
How dos Anjos Gets it Done
RDA is looking to make a big impression on his return to 155, and I think he'll turn a few heads on Saturday night.
If he can bag his first finish since submitting Kevin Lee back in May 2019, that sets him up nicely for a run at the top five. He will be taking this fight very seriously, as a result.
We know Felder is a great striker, but RDA's Muay Thai can make the difference here. To be more precise, his use of chopping leg kicks, slamming shins to the midsection, and explosive yet simple combinations will be like money in the bank over the first couple of rounds.
By the midway point of the fight, I expect to see Felder struggling. His opponent's work to the legs and midriff will slow him down.
I can see dos Anjos amping things up in the fourth, and landing a submission win to top off a solid performance.
If Felder was 100%, my prediction would probably look very different. But he is not, and therefore, RDA by submission is what I envisage playing out this Saturday.
More Predictions for UFC Fight Night: Felder vs. dos Anjos
Felder vs. dos Anjos should make for a very interesting spectacle this Saturday, November 14 at the UFC APEX.
The headline fight is the talk of the MMA world right now, and will likely dominate the back pages over the weekend and into next week. But it's not the only fight to look forward to, of course.
You can get your hands on my predictions for all fights this Saturday, below. Alternatively, remember that you can also find UFC betting content on our picks section. Bookmark that page for upcoming predictions and best bets for UFC fights and more.
Before I go, I'll leave you with some of our popular MMA content, including my take on the rest of the fights this Saturday.
Enjoy!
AUGUST
Sportsbook of the Month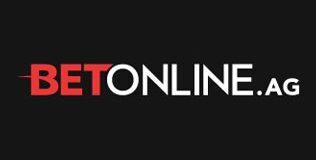 Welcome Bonus
50% up to $1,000
Read Review
Visit Site