Best Over Bets for NBA Win Totals Ahead of the 2021-22 Season

The NBA season may be over a month away but the top sports betting sites have released their initial win totals for the 2021-22 season.
The NBA draft and free agency changed the landscape of the NBA just a bit.
Following a shortened 2020-21 season, the NBA will return to the full 82 game schedule. Bettors need to be aware of that.
I want to help you guys find the top bets for teams that will hit the over on their win total. Let's check out my best Over bets when looking at 2021-22 NBA win totals.
Boston Celtics Over 45.5 Wins (-125)
I don't think there is a more slept-on team going into the 2021-22 season than the Boston Celtics.
The Celtics struggled last season, going 36-36 but there's more to it than just bad play. They dealt with a rash of injuries that forced their stars to miss big chunks of the season.
Let's check out their top players who missed time with injuries.
Jayson Tatum: 8 missed games
Jaylon Brown: 14 missed games
Marcus Smart: 24 missed games
Kemba Walker: 28 missed games
That doesn't even account for the games those players played despite not being 100 percent.
Before last season, Boston had won at least 48 games in five straight seasons. The roster is different than it was five years ago but it's not far off from the team that won 48 games in a shortened 2019-20 season.
I'd say the biggest offseason move for the Celtics came off the court. Brad Stevens transitioned from head coach to president of basketball operations. This opened the door for former Brooklyn Nets assistant Ime Udoka to take over as head coach.
Stevens went to work this offseason. Boston traded Kemba Walker to the Oklahoma City Thunder for Al Horford and Moses Brown. They then flipped Brown for Josh Richardson.
In free agency, Boston signed Dennis Schroder and Enes Kanter. They also gave Marcus Smart, Robert Williams, and Richardson an extension.
Boston definitely upgraded their depth this offseason but the team still runs through Jayson Tatum and Jaylen Brown. Each player took a big step forward last season, averaging 26.4 points and 24.7 points, respectively.
Jayson Tatum is one of the best young players in the NBA, and he really popped in the playoffs last year.
People also continue to undervalue Brown and his impact on the Celtics. In reality, he is one of the league's premier young talents.
I think people have penciled Philadelphia, Brooklyn, Milwaukee, and Miami in as their top four seeds in the Eastern Conference. If there's any team that can break into that group, it's the Celtics. They have the star power and depth to compete with the top teams.
The Celtics should have a big bounce-back season.
Indiana Pacers Over 42.5 Wins (-110)
The Indiana Pacers ran into a very similar situation to the Boston Celtics last season. They had plenty of talent on their roster, but injuries derailed their season.
Domantas Sabonis missed just 10 games, but Malcolm Brogdon and Myles Turner missed 16 and 25 games, respectively. Caris LeVert also missed a lot of time but that wasn't because of injury.
All in all, Indiana finished the season 34-38. They lost in the play-in tournament to the Washington Wizards. The record definitely isn't an indication of their recent success.
Let's check out the Pacers record in their three seasons prior to 2020-21.
| | |
| --- | --- |
| Season | Record |
| 2017-18 | 48-34 |
| 2018-19 | 48-34 |
| 2019-20 | 45-28 |
Honestly, you could argue this year's Pacers team has just as much talent, if not more than those teams. The only major difference is they replaced Victor Oladipo with LeVert. Speaking of LeVert, he is quickly becoming a superstar.
LeVert overcame a cancer diagnosis last season to average 20.7 points, 4.9 assists, 4.6 rebounds, and 1.5 steals in 35 games. He is on the verge of making his first all-star team.
Most people view LeVert and Sabonis as the Pacers two stars, but Brogdon led the team in scoring last season with 21.2 points. He also averaged 5.9 assists and 5.3 rebounds.
His return is going to make a bigger impact than people think.
Getting Turner back will give Indiana's defense a big boost. He led the NBA last season with 3.4 blocks per game. Turner may very well make one of the all-defensive teams this season.
With all those players, I didn't even mention T.J. Warren. Warren was a walking bucket during the NBA bubble in 2020, but he only played four games last season. We'll see if he can replicate that success.
Possibly the most important move this offseason was replacing head coach Nate Bjorkgren. Bjorkgren only lasted one season in Indiana and had trouble connecting with the players. Former Dallas Mavericks head coach Rick Carlisle will take over.
Better coaching alone should help the Pacers improve this season. As long as their players stay healthy, they should make another playoff appearance and clear 42.5 wins.
San Antonio Spurs Over 28.5 Wins (-120)
The San Antonio Spurs are entering uncharted territory in their franchise. In 2019-20, the Spurs missed the playoffs for the first time since 1996-97. Last season, they missed the playoff for the second straight season.
Going back to their days in the ABA in 1967, the Spurs had never missed the playoffs in consecutive years. That's why it's so unusual to see them out of contention.
While I do think the Spurs will miss the playoffs for the third straight season, I find it hard to believe they win less than 28.5 games.
Over the last two seasons, the Spurs won 32 and 33 games, respectively. Those were both seasons where there were less than 82 games played.
San Antonio did lose their best player, DeMar DeRozan, this offseason. They're likely heading for a rebuild, but I wouldn't say it's a full-blown one like we've seen with the Oklahoma City Thunder or Houston Rockets.
Let's check out San Antonio's young players they can build around.
Dejounte Murray
Derrick White
Lonnie Walker IV
Keldon Johnson
Jakob Poeltl
Dejounte Murray and Derrick White both took big steps forward last season. They averaged 15.7 and 15.4 points, respectively. Despite standing at just 6' 4", Murray recorded four triple-doubles.
Keldon Johnson had a solid sophomore season, averaging 12.8 points and 6.0 rebounds. Johnson also shot 47.9 percent from the field. Perhaps the best thing that happened to him was making the Team USA roster. This allowed him to learn and play with some of the league's elite players.
At the end of the day, I don't even think the Spurs biggest asset is on the court. It's on the sideline with head coach Gregg Popovich.
Popovich is one of the greatest head coaches in NBA history. His resume includes five championships, three coach of the year awards, and leading Team USA to a Gold Medal in this year's Olympics.
I know the Spurs don't have as much talent as they used to, but I can't see Popovich struggling this much. I think they will clear 28.5 wins with ease.
Washington Wizards Over 33.5 Wins (-130)
When it comes to odds, the Washington Wizards have the best chance to go over their win total this season. I have to say, I agree with the sportsbooks on this one.
Washington may have had more turnover than any other team this offseason.
Their big move came just before the NBA draft. They traded Russell Westbrook to the Los Angeles Lakers in exchange for Kyle Kuzma, Kentavious Caldwell-Pope, Montrezl Harrell, and a first-round pick.
The Wizards drafted Corey Kispert and Isaiah Todd, while also using their extra draft pick to acquire Aaron Holiday.
In free agency, the Wizards acquired Spencer Dinwiddie in a sign-and-trade with the Brooklyn Nets.
For a team that struggled with depth last season, the Wizards certainly pulled a 180 and may have one of the deepest teams in the league.
Last season, the Wizards made the playoffs thanks to a late-season surge. Their final record was 34-38. The big question going into this season is, can they replicate their success without Westbrook?
Despite months and months of trade rumors, Bradley Beal remains on the Wizards roster and I don't see him going anywhere this season. Both sides have remained committed to one another and believe they can compete.
Beal had another terrific season in 2020-21.
31.3 points per game
48.5 field goal percentage
34.9 three-point percentage
88.9 free throw percentage
When it comes to scoring, Beal is as good as they come.
We talked about the turnover on the Wizards roster, but they still have a few contributors from last season.
Rui Hachimura is coming off his second straight season of averaging 13 points. A lot of people are hoping Hachimura can take that next step in his third season.
Daniel Gafford made a big impact when the Wizards acquired him at the trade deadline last season. He averaged 10.1 points on 68.1 percent shooting. He also made an impact on defense with 1.8 blocks per game.
The Wizards replaced head coach Scott Brooks with Wes Unseld Jr. Unseld comes from a defensive background and should help a Wizards defense that allowed the most points per game last season.
They'll be down one star, but Washington's depth should put them over 33.5 wins.
Betting on NBA Win Totals in 2021-22
There is usually a bet or two that stands out above the rest when it comes to NBA win totals.
However, I'm not seeing that here. I think all four of these teams have a great chance to go over their win total.
It's always important to look at past success as well as the roster when making these bets.
The Boston Celtics and Indiana Pacers should improve automatically because of all the players that will return from injury. They've both been a consistent 45 win team over the past few years as well.
For the flip side of this prop, check out the best Under bets for NBA win totals in 2021-22.
AUGUST
Sportsbook of the Month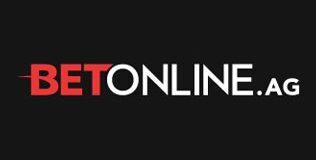 Welcome Bonus
50% up to $1,000
Read Review
Visit Site