Orlando Magic vs. Atlanta Hawks – NBA, April 20, 2021

Top of the Southeast Division takes on the team bottom of the Division, as the Hawks host the Magic in Atlanta tonight. The Hawks have very little chance of breaking into the top three in the East, and therefore it's all about cementing an automatic playoff berth with four teams battling for three places.
The Magic, on the other hand, is simply trying to avoid finishing last in the Conference, and right now, they are winning that battle by the skin of their teeth. However, a defeat tonight will put them level with the Detroit Pistons for last place, so they will be going all out for the victory here.
That won't be easy, though, as the Hawks have beaten them on the previous two occasions that they have met. The most recent of those being a little over a month ago when the Hawks edged a close game, winning by three points. Orlando was bitterly disappointed to lose that game, seen as they led by 19-points at halftime, and they will seek revenge tonight.
Things have been close between the two in Atlanta as they have both picked up two wins from the previous four matches.
Over the previous ten clashes between them, the Magic have averaged eight points more than the Hawks, which may surprise a few. This has predominantly been down to fast starts as they have averaged seven more points at halftime. This was evident when they last met, and the Magic will need to try and outlast the Hawks better.
Here is my Magic vs. Hawks betting preview.
Magic vs. Hawks Odds
The spread is perhaps one or two points bigger than I thought it would be, but it doesn't appear to be anything out of the ordinary. However, when they met last month, the spread was only set at three points. Yes, the Hawks have improved since then, and the Magic have lost their star player in Vucevic but are they nine and a half points better? Atlanta couldn't even cover the three points that night.
Although neither team has been overly impressive in attack this season, history suggests they should clear the total set here tonight as they combine for an average of 222-points in their previous ten meetings. If we solely focus on their last three encounters, that average rises significantly to 245-points!
Atlanta has a good record as favorites this season, winning 20 of the 29 matches they have entered a game as such. However, they have only played one game at home against an opponent from their Division, and they lost that game. In comparison, the Magic have won two of the three games they have faced away from home against teams in their own Division. They have also won against the spread in all three of those matches, and the points total has gone over on each occasion.
Magic Preview
The Magic have only managed to pick up one win from their last nine matches. That one win came against the Chicago Bulls as the Magic were fired up at the prospect of facing their recently traded star, Nikola Vucevic. It would therefore seem that the Magic lack motivation right now. However, with the possibility of dropping down to last place this evening with a defeat, there will be plenty of motivation on offer tonight.
They have been dreadful on the road, winning right and losing 19 of their 27 games this season. However, they have won three of their previous six away fixtures, so perhaps they are heading in the right direction. Primarily seen as one of those wins came against the Clippers.
Here are the latest betting trends for Orlando:
Against The Spread
They have lost four of their last five matches.
Orlando is 6-2-1 in their previous nine games against Atlanta.
The Magic have only lost two of their last 13 matches against teams in their own Division.
This highlights that the Magic aren't playing well right now, but they do, however, seem to come alive when they square up against teams in their own Division.
Points Total
Eight of their last ten games have gone over the betting total.
All of their previous five road trips have seen the points total go over.
This points towards a high-scoring game tonight.
Other Pointers
They have won two-thirds of their last nine matches against the Hawks.
Orlando is 6-14 in their previous 20 visits to Atlanta.
The Magic have lost 11 of their last 13 matches against Eastern Conference opponents.
There isn't a great deal to go on other than what we already know, and that is the Magic have lacked recently and for most of the season.
The Magic have a lousy field goal percentage of only 43%, and that is why they have the second-worst offense in the league this season. This has been a combination of poor shooting and poor passing as they have failed time and time again to make regular scoring opportunities. This has usually come down to a lack of decisiveness and creativity backed up by the fact they have made one of the lowest number of turnovers in the NBA this season. They are holding on to the balk for two long and then having to force the shot at the buzzer.
Their defense has been better, and they are conceding on average 112-points power game. Although their defense is performing better than their offense, it is still sub-standard.
They are a well-disciplined team, as, despite the fact they find themselves behind most nights, they have made the least amount of personal fouls in the league. This is strange for such a young, inexperienced team and something I like.
However, the inexperienced team is not being helped by the long list of absentees the Magic currently has. Tonight they will be without Ross, Carter-Williams, Porter Junior, Ennis, Issac, and Fultz.
Hawks Preview
The Hawks are arguably playing the best basketball of their season right now and, as such, find themselves as one of the best in-form teams in the league. They have only lost two of their last ten games, which came against the Grizzlies and the Bucks. On both occasions, their defense failed and shipped 131 and 120-points.
They have been good at home, having won 15 of their 26 games in Atlanta. However, they have been slightly sketchy recently, having alternated wins and defeats over their previous five matches. If that continues tonight, they will be back in the losing column.
Here are the latest betting trends for Atlanta:
Against The Spread
Atlanta has won eight of their previous ten matches.
They have only lost two of their last 11 home fixtures.
This solidifies the statement that the Hawks are one of the best teams in the NBA at present.
Points Total
Six of their last nine games have gone over the betting total.
Only one of their previous seven matches against teams in their own Division has failed to go under the points total.
The total has gone under in five of their last seven games played on a Tuesday.
There isn't much to go on here with the stats contradicting each other.
Other Pointers
The Hawks have only lost one of their previous nine games against east coast teams.
This is pretty self-explanatory.
The Hawks have a decent offense this season despite having a below-par field goal percentage of 46%. However, that's not to say they can't shoot. If you look at their success rate from the free-throw line, they are amongst the best in the league. Therefore, it has to be a similar problem to the Magic in that they aren't creating enough opportunities. It feels weird saying that about a team with Trae Young in their roster who is one of the best creative players in the league. Perhaps they need to get the ball to him more often?
They are averaging ten offensive rebounds, which is the fifth-highest average in the league. This is largely down to their Swiss Superman, Clint Capela. Capela was on fire against the Pacers last time out, and he will look to dominate the boards once again tonight. Saying that the Magic aren't too shabby in this department either, and therefore this should be a decent battle tonight.
Their defense has been average, but they tend to cover their opponents relatively well, and they press the mall over the court.
Atlanta also has a few players missing tonight, and they are Gallinari, Snell, Dunn, Hunter, and Reddish.
Magic vs. Hawks Betting Pick
I have changed my pick quite a few times before deciding on my selection tonight. That isn't to say I have changed my mind. I believe the Magic will cover the spread in a high-scoring game. I wasn't sure which option would be best to take.
I was going to side with over the points total, but with both teams lacking creativity at times this season, it's hard to do this with the greatest confidence. However, when I saw how many players the Magic are missing, I was sure this would be my selection.
But the Hawks have just as many missing and therefore level up the playing field somewhat. There is a lot to like about this young Magic team. Yes, they are highly inconsistent and throw up results like losing to the Rockets last time out, but they never give in and battle to the end, which is what you want from a team when betting in the handicap market.
The Hawks also have the Knicks next up, one of their main rivals for the automatic playoff spots, and they could have one eye on that game. Therefore, I will take the Magic with the spread my pick tonight.
AUGUST
Sportsbook of the Month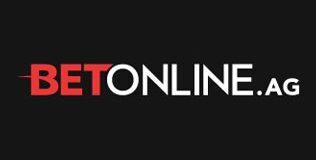 Welcome Bonus
50% up to $1,000
Read Review
Visit Site