Picks for the O'Reilly Auto Parts 150 – NASCAR Truck Series (2022)

The NASCAR Truck Series is back in action following an off week. My NASCAR predictions for the Truck Series have been on point, as I've picked the winner in back-to-back races.
This week's Truck Series race may not be as predictable. Mid-Ohio will host the Truck Series for the first time. The 2.4-mile road course marks the third road course race of the Truck Series season.
We've seen road course races bring surprise winners in the Cup Series. Will it carry over to the Truck Series? Here are my O'Reilly Auto Parts 150 predictions.
Zane Smith (+500)
Zane Smith has enjoyed a breakout year in his third full-time season in the Truck Series. He leads the standings with three wins and eight top-five finishes in 14 races. Smith enters Mid-Ohio with three straight top-three finishes.
For his 2022 standards, Smith is on a losing streak. He has gone six straight races without a victory. I'm being nitpicky, but Smith is having a tremendous season. My NASCAR betting picks believe he'll contend for the win at Mid-Ohio.
Kyle Busch has been the best driver on road courses in the Truck Series, but he won't compete. You can argue that Smith has been a close second.
Smith didn't have the best car at COTA, but Stewart Friesen, Alex Bowman, and Busch made contact in the final laps, clearing the way for Smith to take the lead. Smith captured his first road course victory in the 2022 XPEL 225.
He wasn't as strong at Sonoma, but a rash of late-race cautions moved him through the field. That gives him a 1.5 average finish on road courses in 2022.
My O'Reilly Auto Parts 150 picks are counting on more speed. If so, he'll score another victory.
Carson Hocevar (+700)
Last season, everyone waited for Daniel Hemric to score his first career Xfinity Series victory. Tyler Reddick had many near misses in the Cup Series before winning last week. Now, we're all waiting for Carson Hocevar to win a Truck Series race.
Hocevar has come close, scoring four top-five finishes. That doesn't include a pair of races with 55+ laps led. He was strong at Nashville but couldn't pass Zane Smith and Ryan Preece in the final few laps.
Hocevar suffered a broken tibia following a crash at Gateway. One week later, he qualified on the pole at Sonoma.
Mad Respect to Hocevar for competing in Sonoma this weekend with a Broken Tibia, will be shocked though if he runs the whole race

— ARCA/NASCAR S&P Cars- Colby Evans (@StartAndParkCar) June 10, 2022
Hocevar didn't run the complete race at Sonoma, but he looked competitive before exiting the car. Before the injury, he looked strong in the first road course race of 2022 at COTA.
He was a top 10 contender throughout the race, scoring an eighth-place finish. His O'Reilly Auto Parts 150 odds might be low for a driver that ran in the 6-10 range at COTA, but we've seen much better performances lately.
It's only a matter of time before Hocevar reaches victory lane. My NASCAR picks have faith in his first win coming at Mid-Ohio. What do you think?
Chandler Smith (+1200)
Chandler Smith has been one of the most impressive drivers of the 2022 season. Perhaps we should've seen this coming considering his strong finish to the 2021 season. It's surprising that he only has one victory in 2022.
Smith recently had a streak of five straight top 10 finishes, but he enters Mid-Ohio on the heels of a 13th and 15th-place finish, respectively. Can Smith turn it around with a strong performance at Mid-Ohio?
We've seen him in contention at COTA and Sonoma. Check out his 2022 finishes.
Smith has the fortune of being teammates with Kyle Busch. Perhaps Bush gave him a few tips to road course racing because he looked strong in both races. He, Busch, and Zane Smith are the only drivers with top-five finishes in both road course races.
The O'Reilly Auto Parts 150 betting odds don't have him as a top contender, but I love his value. He can win anywhere, and we've seen top-tier speed on road courses.
Smith will be on my radar for the Truck Series race at Mid-Ohio. It won't be long before he snaps his cold streak. Will it happen at Mid-Ohio?
Tyler Ankrum (+1600)
We've been talking about drivers with a strong 2022 season. Unfortunately, that trend ends with Tyler Ankrum. Ankrum already has more top 10 finishes than last season, but he hasn't competed for a race win.
Ankrum also hasn't led a lap since the season-opener at Daytona. Ultimately, he makes my O'Reilly Auto Parts 150 predictions because of his recent stretch.
Sonoma: 9th
Knoxville: 7th
Nashville: 7th
Ankrum has three consecutive top 10 finishes for the first time this season. He remains outside the playoff picture, but he's building momentum. Ankrum essentially needs a win to make the playoffs. My free O'Reilly Auto Parts 150 picks have him as the top sleeper.
Earlier this season, Ankrum scored a seventh-place finish at COTA. We've only seen a few drivers finish top 10 in both road course races in 2022, but Ankrum holds that honor.
We haven't seen race-winning speed, but road course racing always features strategy. Ankrum should be aggressive knowing he needs a win to make the playoffs.
It'll be interesting to see how they approach this race. My NASCAR predictions hope they have speed, but we'll take a victory via pit strategy.
2022 O'Reilly Auto Parts 150 Prop Bets
My NASCAR betting picks have been strong for the Truck Series, so why not check out a few prop bets.
Here are my favorites for the 2022 O'Reilly Auto Parts 150.
John Hunter Nemechek to Finish Top 5 (-200)
The betting odds have John Hunter Nemechek as the favorite for Truck Series racing at Mid-Ohio. Nemechek should be a top contender, but I'm opting for him to score a top-five finish.
Nemechek hasn't exhibited the same race-winning speed as last season, but who will complain with 10 top 10 finishes in 11 races?
He nearly scored a victory at COTA, scoring a second-place finish. Nemechek wasn't as strong at Sonoma, but he had a solid eighth-place finish. Two races ago, he finished second at Knoxville.
Nemechek has been great on road courses in his Truck Series career, scoring five top-five finishes in 10 starts. My expert O'Reilly Auto Parts 150 picks believe that'll continue at Mid-Ohio.
Parker Kligerman to Finish Top 5 (+175)
Parker Kligerman isn't full-time in the Truck Series, but we've seen him perform strongly in his seven starts. He has two top-five finishes and four top 10 finishes.
He finished 19th at COTA and 7th at Sonoma, but that doesn't tell the whole story. Check out his average running position in both races.
COTA: 5.0 (2nd)
Sonoma: 8.0 (4th)
From that perspective, Kligerman had a top-five car in both road course races. He doesn't have the finishes to show for it, but the speed is there. My NASCAR picks believe we'll see that speed at Mid-Ohio.
Do you believe in a strong performance from Kligerman? There's plenty of value with a top-five prop bet.
Who Will Win the O'Reilly Auto Parts 150?
Zane Smith has been the driver to beat throughout the 2022 season. He leads the standings with a season-high three wins. My O'Reilly Auto Parts 150 predictions believe he'll add to the win total.
Smith already has a victory on a road course this season. He has been solid on the track type in his Truck Series career. I like his chances to score a victory in the inaugural Truck Series race at Mid-Ohio.
Make sure you tune into FS1 on Saturday at 1:30 p.m. ET. The best NASCAR betting sites are your best destination for wagering on the Truck Series.
AUGUST
Sportsbook of the Month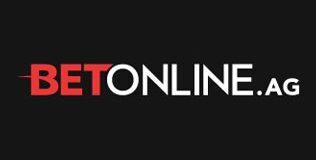 Welcome Bonus
50% up to $1,000
Read Review
Visit Site